FEDORA
VAN CLEEF & ARPELS
Prize for Ballet
Nominee 2018
Back to 2018 Nominees
Jury
Nominee
STORY WATER
France
Emanuel Gat Dance
/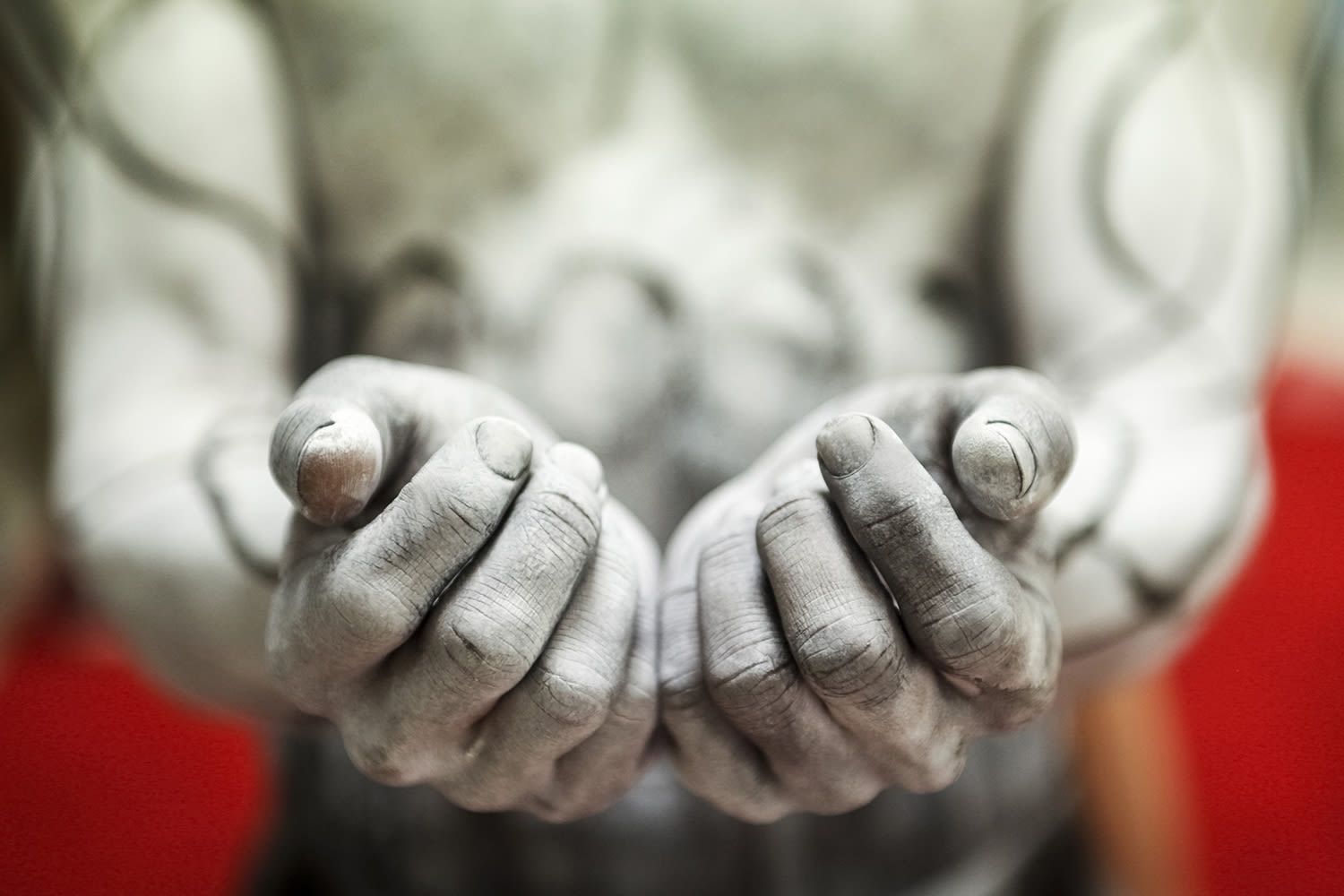 EGD_SW_low6 ©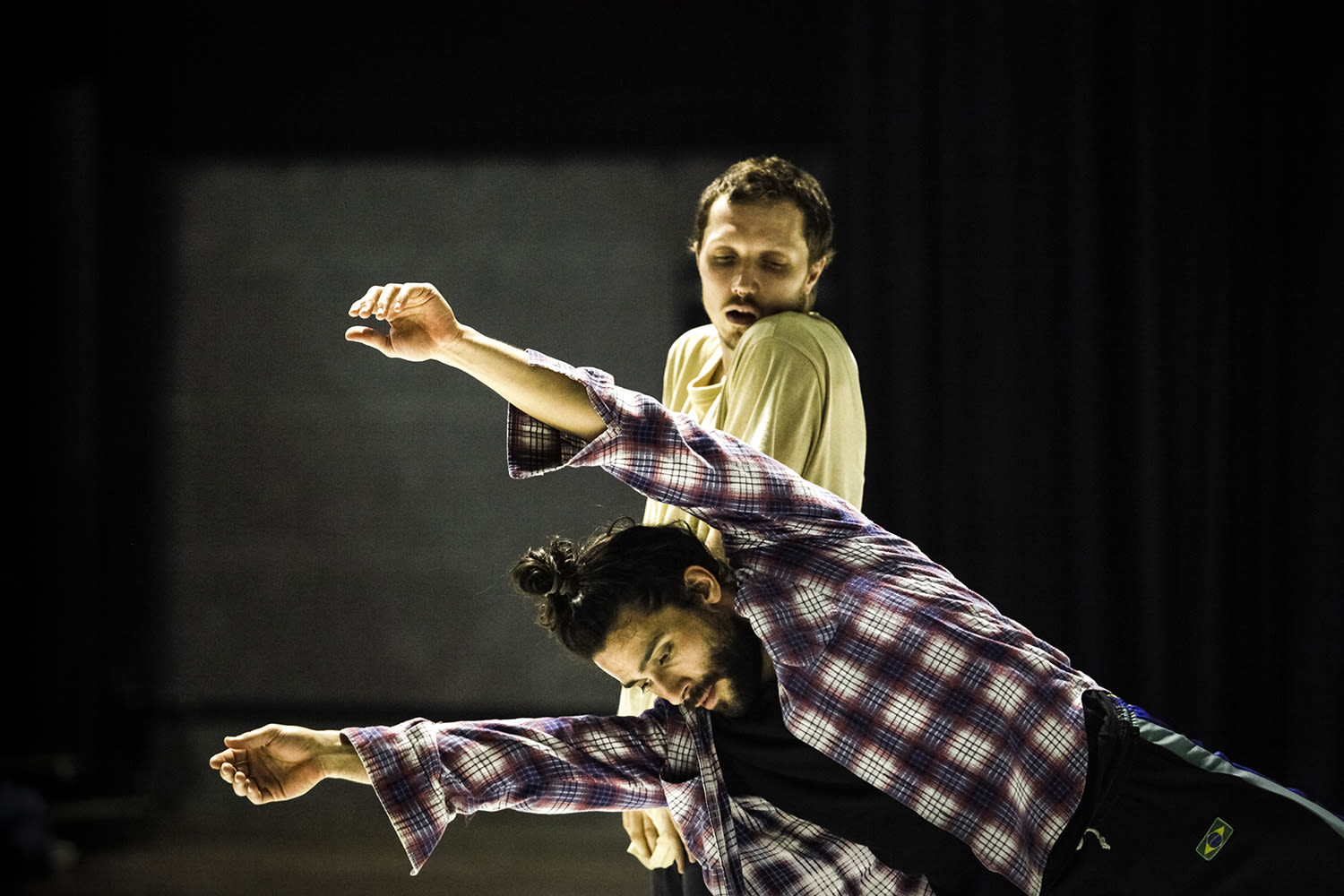 EGD_SW_low5 ©
EGD_SW_low3 ©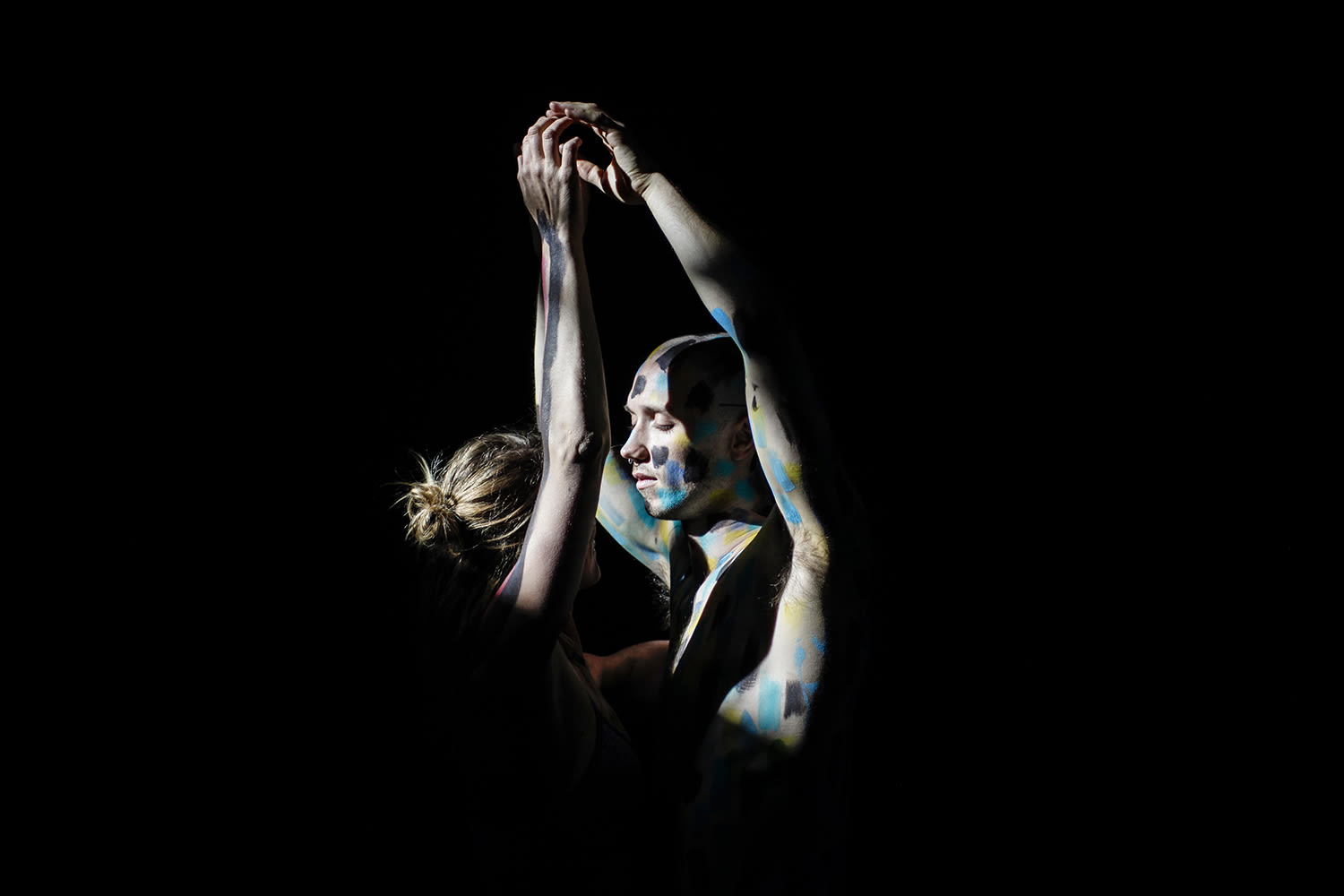 EGD_SW_low4 ©
EGD_SW_low1 ©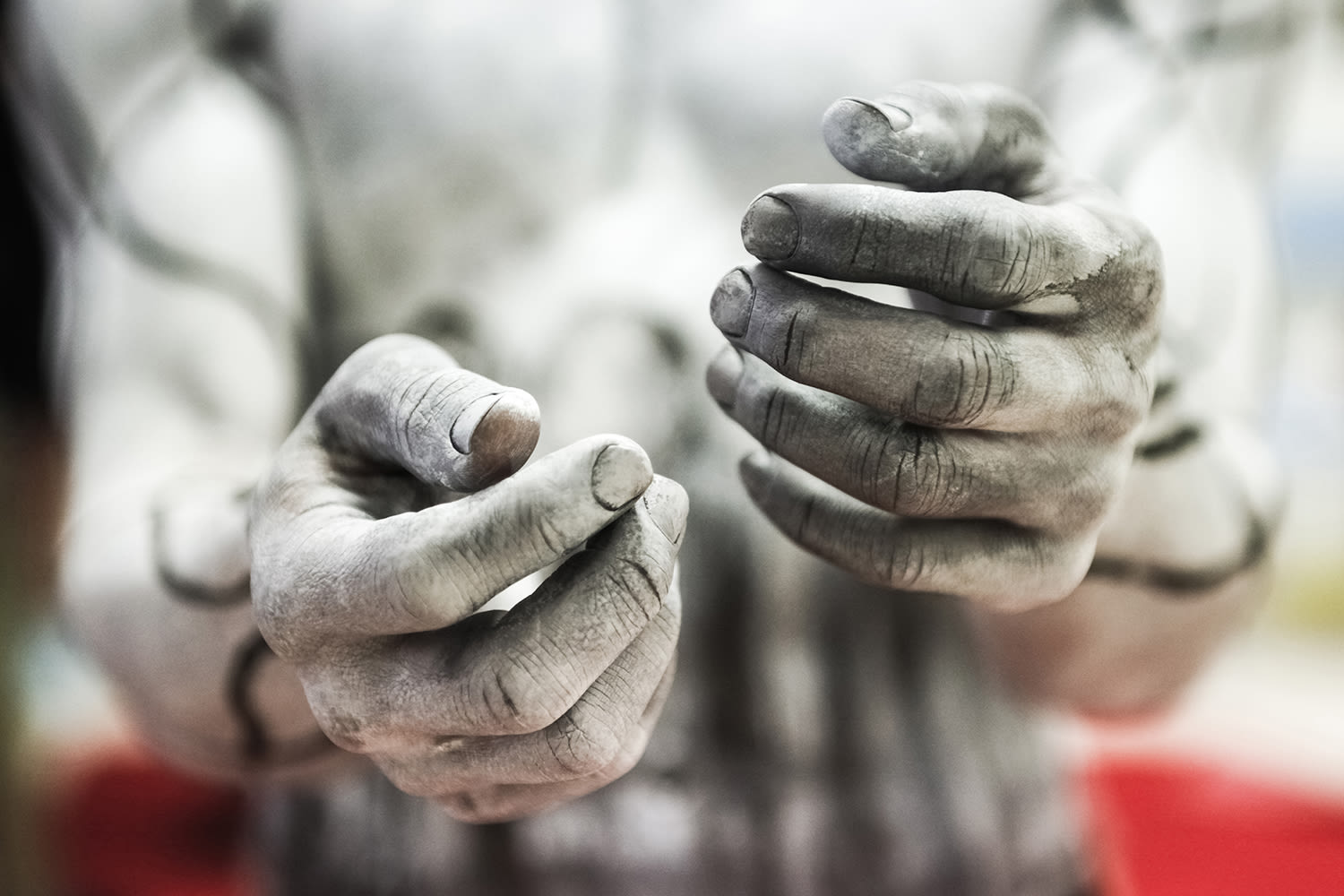 EGD_SW_low2 ©
About the Project
STORY WATER brings together 12 dancers from Emanuel Gat Dance, and the musicians of the prestigious Ensemble Modern. A unique moment of dialog between professional and emerging artists of all horizons and nationalities, sharing an artistic philosophy regarding the development of inclusive, more horizontal creative environments. A distinct vision regarding contemporary artistic creation. This piece will be premiered at the Cour d'Honneur of Festival d'Avignon before touring internationally.
Read more
"No one can walk into fire without an intermediary:

- except for the salamander that hides in it –
You need the water from the bath to enjoy the goodness of fire"*
STORY WATER is an intermediary.
It is warm water, it is bread. It is a garden. It is the story of dancing bodies, of music being played, of colour and line, and of the light that hides and shows it all.
It is an intermediary put to work in the service of communities, through reflecting the issues and concerns of the places where they land. It stands witness to meaning beyond the known, and is therefore a transcendent commerce, a currency, an economy of experiences. It is a place of fluid metaphors waiting for new contexts to emerge, so as to reveal new meanings.
The entire work will be adorned in white and fiercely lit with a daylight-like lighting, designed by Emanuel Gat.
The main choreographic drive behind this new piece is the belief that choreographies are about interactions rather than movements, people rather than compositions, concrete situations rather than ideas and concepts. It examines emerging systems and the way in which they come into being through various processes and interactions between individuals.
The question of how we perceive and process the coexistence of what we SEE and what we HEAR, is at the heart of this program. It's a fundamental question, yet not one to necessarily be answered, but rather a phenomenon to observe and study.
This is the water our stories are made of: STORY WATER is a long deep look into the space in which music and choreography meet, serving as intermediaries and creating a space for people to step into, a freshly watered garden.
*in the Masnavi, by Molana Djalaluddin Balkhi (Rumi), own translation
A production by Emanuel Gat Dance, Ensemble Modern and Frankfurt LAB e.V.
Funded by Kulturfonds Frankfurt RheinMain, the City of Frankfurt and Ensemble Modern Board of Patrons e.V.
Emanuel Gat Dance coproduced by Chaillot – Théâtre National pour la Danse, Festival d'Avignon, deSingel – International Campus for the Arts, Pôle Arts de la Scène – Friche la Belle de Mai. Funded by BNP Paribas Foundation.
Ensemble Modern coproduced by Beethovenfest Bonn, Künstlerhaus Mousonturm.
Why should you support us?
By supporting our project, you will contribute to the promotion of the young emerging talents of an independant company, and help us in further developing the urgent task of democratizing and rejuvenating the fields of contemporary dance.
The funds collected will be used for:
As of 300€, we can make a 2nd set of costume for one dancer
As of 1 200€, we can buy special technical equipment.
As of 2 000€, we can pay more rehearsing time.
As of 3 000€, we can pay for professional make-up material for body painting.
As of 6 000€, we can edit a video of the premiere. 
Who are we?
As the artistic director of the company Emanuel Gat Dance, Emanuel Gat will create the choreography, scenography, and lights of STORY WATER. There will be twelve dancers involved, from nine different countries (France, Germany, Australia, Taiwan, UK, USA, Hungary, Sweden, Poland) with very different experiences, ages (from 23 to 40) and backgrounds (from Ballet to Hip-hop).

The dancers' team is composed of : Arnaud Bacharach, Thomas Bradley, Robert Bridger, Peter Juhasz, Zoé Lecorgne, Michael Löhr, Emma Mouton, Edward Oroyan, Karolina Szymura, Milena Twiehaus, Sara Wilhelmsson, Ting-An Ying.

Emanuel Gat Dance teams up with the Ensemble Modern of Frankfurt composed for this project of 10 of his members, 3 guest musicians, and the internationally renowned Franck Ollu as a conductor. There will be 3 different scores : one by Rebecca Saunders, one by Pierre Boulez. The third one will be composed by Emanuel Gat himself together with the musicians of the Ensemble who will share the stage with the dancers during the all piece.

The costumes will be designed by Thomas Bradley, also dancer of the company. 
Emanuel Gat
 Choreographer
Thomas Bradley
Costume designer
Musicians of Ensemble Modern
Musicians
Partners
If you are a company or tax resident in Belgium, Bulgaria, Croatia, France, Germany, Greece, Hungary, Italy, Spain, Switzerland or the United Kingdom and do not wish to receive the associated crowdfunding benefits, you can receive a tax receipt instead. To do so, please click on "Pledge without a reward" and type in the amount you wish to donate.
Please note that according to the Charities Aid Foundation, UK residents can only obtain a tax receipt for donations between GBP 100 and GBP 9,999.
Please note that according to the Swiss Philanthropy Foundation, Swiss residents can only obtain a tax receipt for donations of minimum 100 CHF.
Donations as of €5 are still possible via FEDORA's payment page for anyone wishing to make a donation of under £100 or 100 CHF without receiving a tax receipt.
Learn more about possible benefits or tax deductions related to your donation
here
.
Support sustainable innovation in opera and dance