FEDORA
GENERALI
Prize for Opera
Nominee 2018
Back to 2018 Nominees
Jury
Nominee
Seven Stones
Platform member
France
Festival d'Aix
/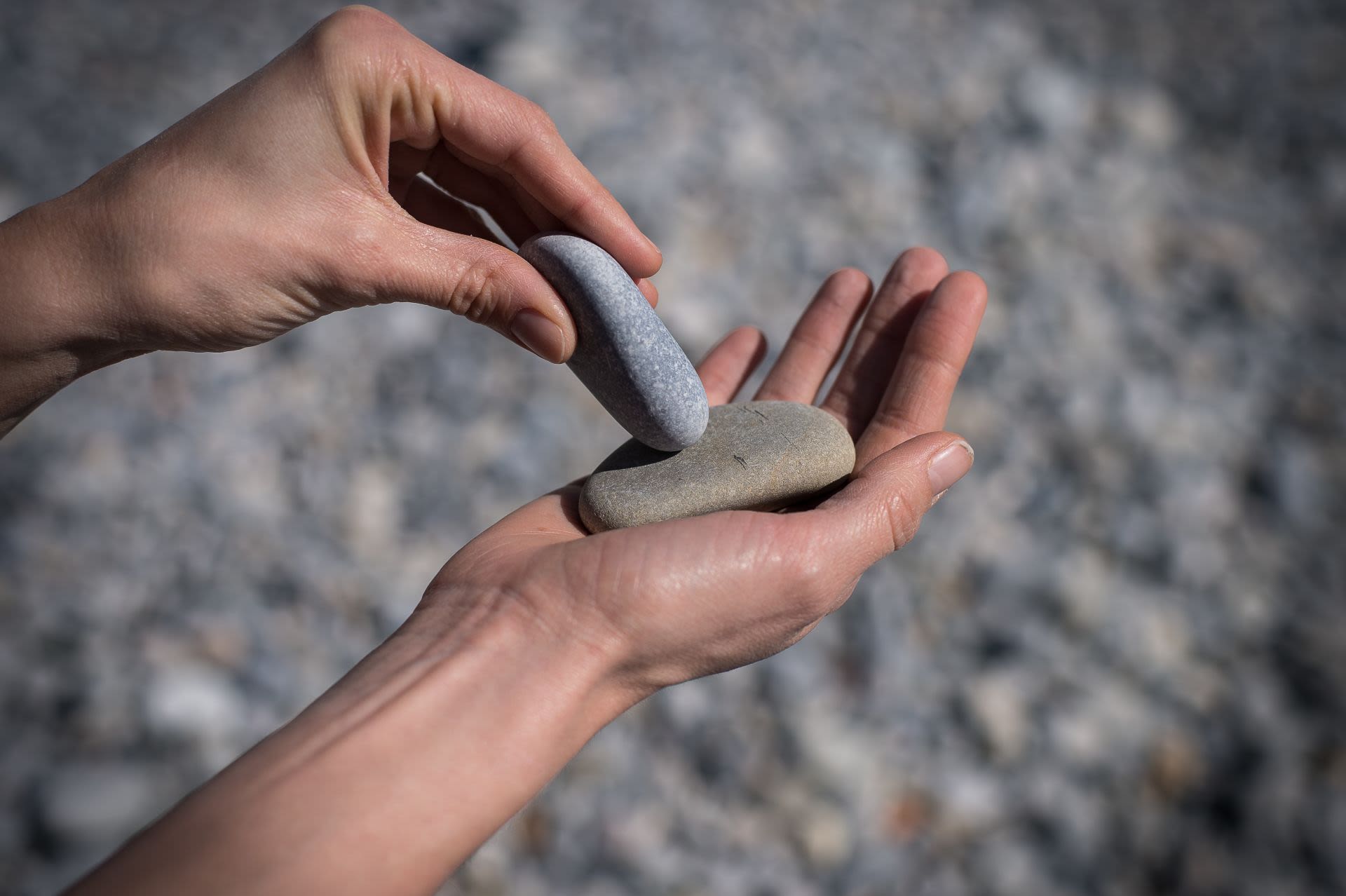 Seven Stones - Pebbles © Eric Oberdorff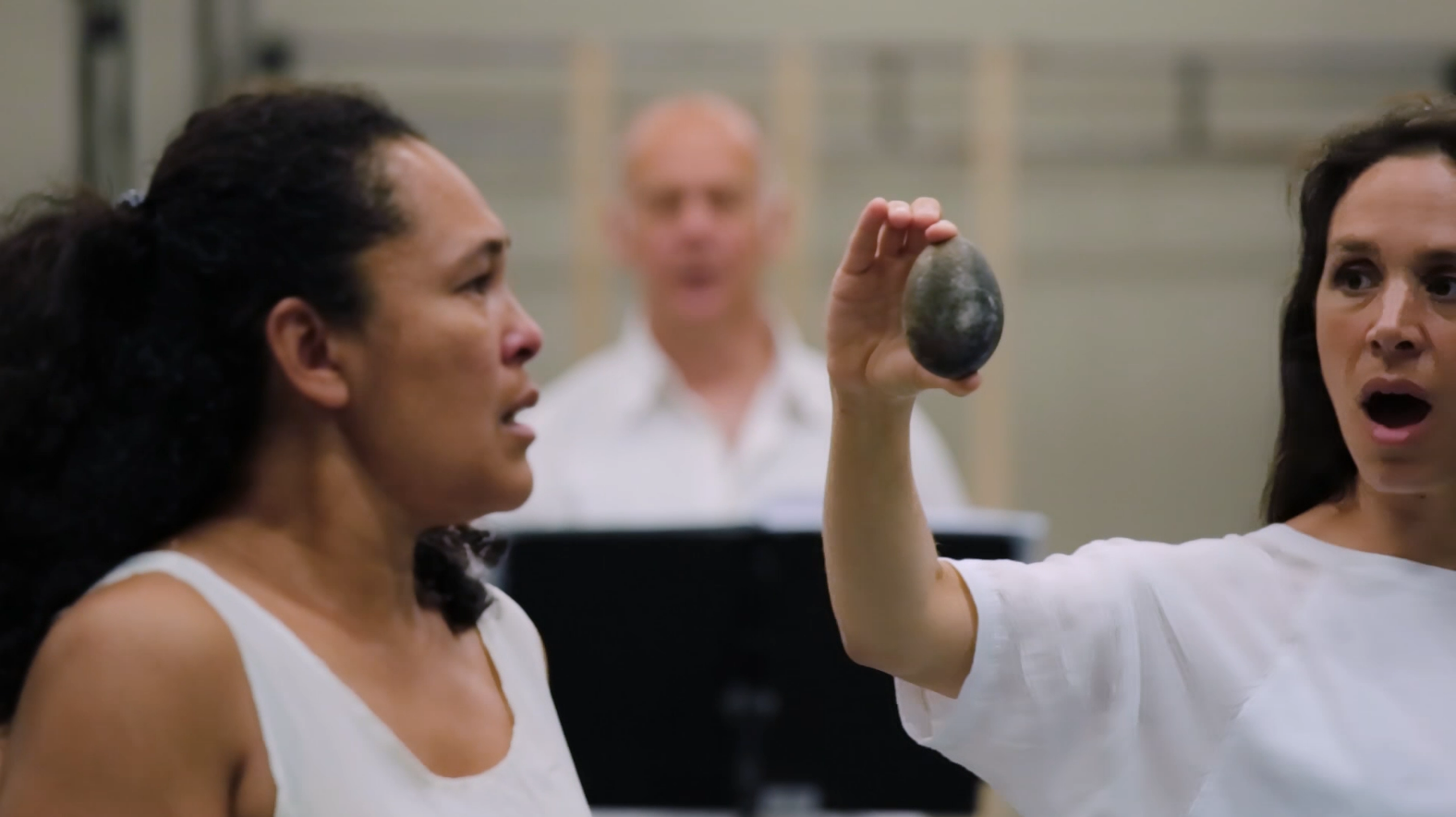 Seven Stones - Festival d'Aix-en-Provence © Tous droits réservés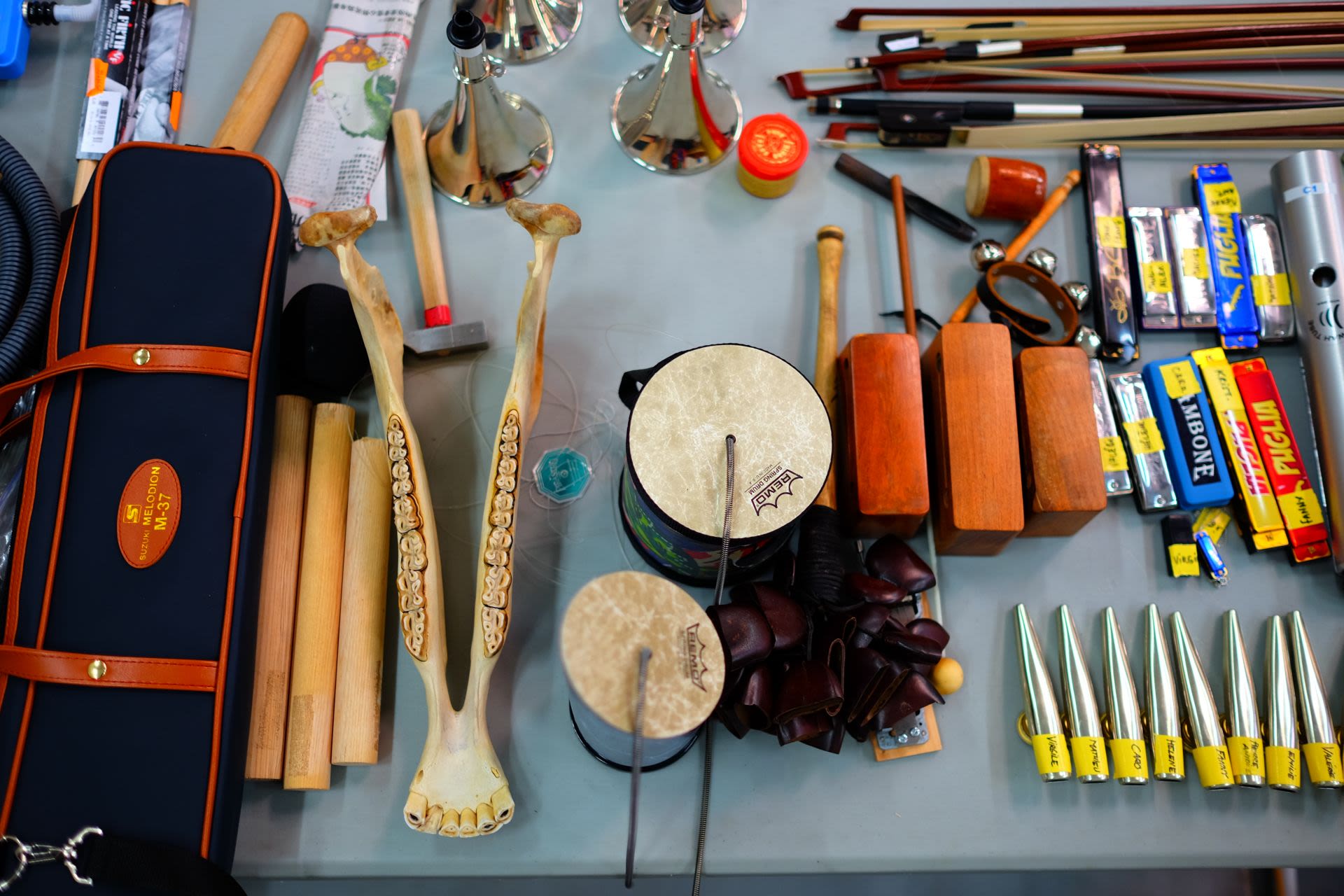 Seven Stones © Tous droits réservés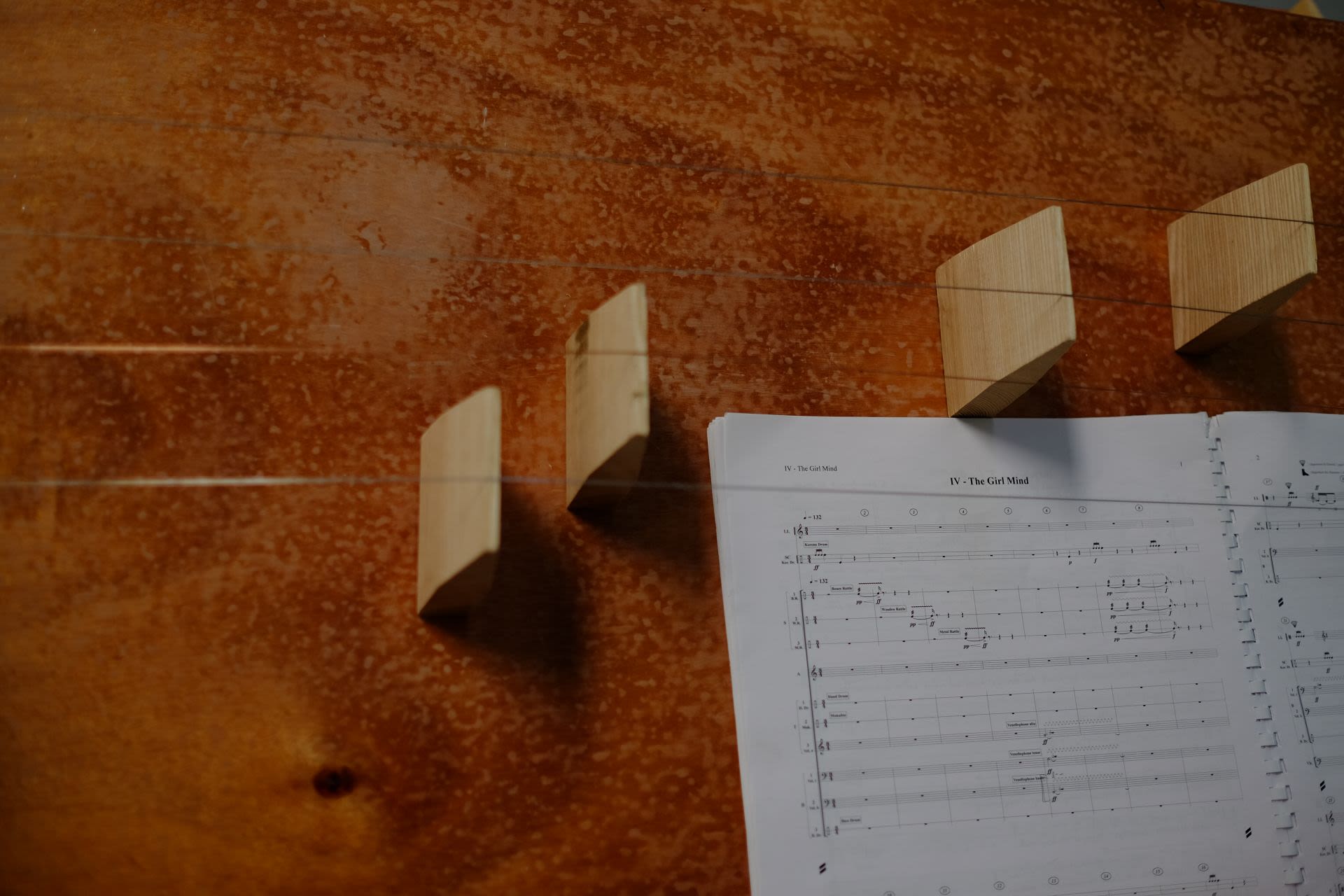 Seven Stones © Tous droits réservés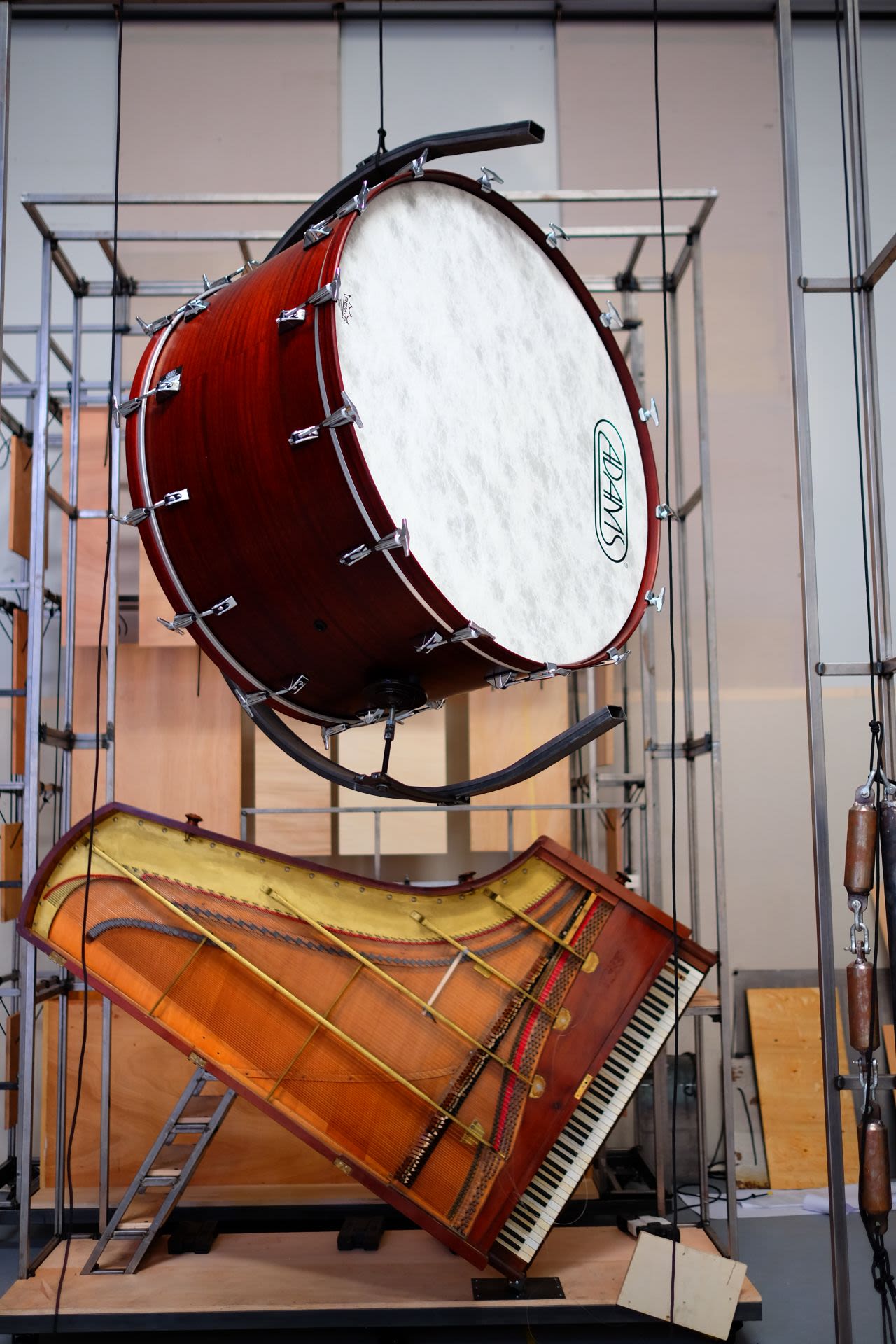 Seven Stones © Tous droits réservés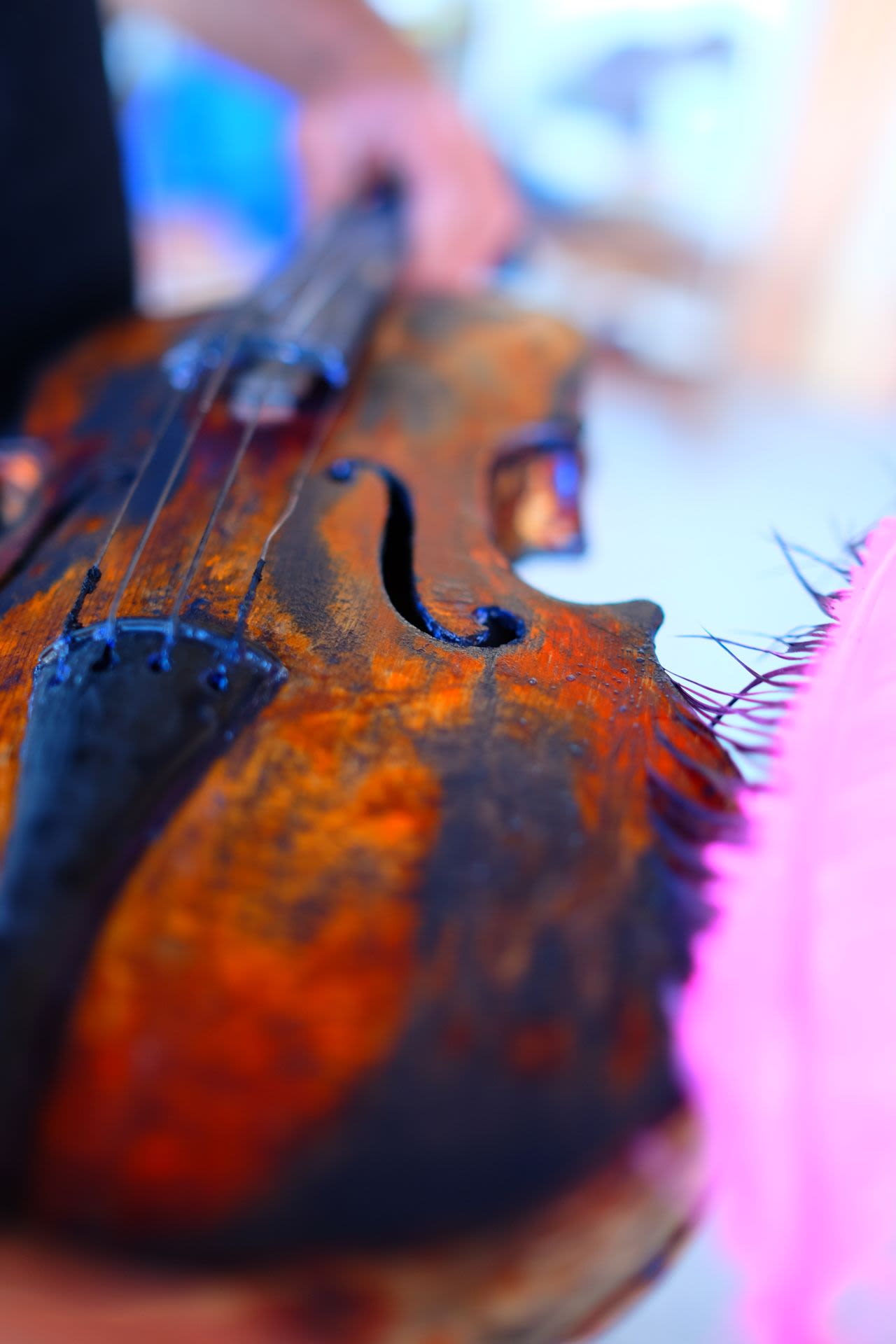 Seven Stones © Tous droits réservés
About the Project
Seven Stones is a highly creative, non-traditional and accessible opera from young Czech composer Ondřej Adámek and Icelandic poet Sjón (also lyricist for the singer Björk).
This a capella opera produces a richly layered sound: voice is explored in all its forms and a variety of instruments and surprising objects (some of them specially invented for this work) are played by both the singers and members of the chorus.
Seven Stones encloses secret memories, seven stories of a stone collector's quest making astonishing encounters from Buenos Aires to Paris and from Japan to Iceland.
Read more
"time — the difference between man and stone is time — when man has turned to dust the stone retains its shape" ○ Sjón, Seven Stones, prologue (2016)
STORY
Seven Stones is a story about a stone Collector whose passion, indeed addiction, so haunts and devours him that he loses all sense of reality. After seven years wandering in search of the first stone in the Gospel, the one from which the adulterous woman escaped, he returns home. By a twist of fate, on finding his wife in the embrace of a young man, his spontaneous reaction is to throw the first stone and cause her death. He discovers, too late, that the young man's gesture is one of filial affection as he is none other than the Collector's son.
To avoid facing his emotions, his feelings of guilt and responsibilities, the Collector takes refuge in the divide between reality and fiction, a place where, held in each stone, are the secret memories of men, places and stories. Revisiting each stage in his life, (childhood, adulthood and old-age), the Collector in turn finds himself in a central European café, a tango bar in Buenos Aires, the old imperial city of Kyoto and in frozen northern countries. He makes astonishing encounters with a blind Jorge Luis Borges who entrusts his poem to a rock, and Marie Curie who inspires Edvard Munch to paint "Death in the Sickroom."
―
The libretto is mixing poetic and political contents and the stones will have a major role: audience will see the stone not only as a poetic object but also as a weapon of war.
Stories from different countries, centuries and points of view give to the libretto a timeless aspect that is made to question and to enchant the audience. Seven stones is concerned with man's relationship with time and this issue is relevant for today's audience but also for the future audiences, regardless their origins and native languages. Human existence, enlivened and tormented by passions, is subjected to the passing of time and the omnipresence of death; hence the desire to fossilize his passage in the land of the living.
Seven Stones is an opera sung in English with French surtitles.
AN INNOVATIVE AND ATYPICAL WORK
Innovation is what defines the opera Seven Stones the best as each element of the work – libretto, score, staging, sets, choreography and lighting – is conceived to be singular.
―
The shape of the piece is far from the traditional opera as Seven Stones will not have a proper conductor or specific characters for the singers. The singers shall guide the music which will also be part of the staging. The choice of soloists influenced the libretto's characters and defined which languages they will speak and which instruments will be played and handled by them. Both soloists and chorus shall change roles in each of the opera's scenes. Each role, as well as the vocal and corporal expression, shall constantly vary throughout the opera.
The libretto is divided into seven scenes each taking place in a different setting and recounting a different story. This non-linear narrative structure provides freedom of choice for the staging. The music too is following this innovative tone of the story, mixing freely different styles and inspirations such as European folklores, contemporary music, parodies and different kinds of sounds.
By playing a variety of instruments and surprising objects, the singers manage to create atypical sounds. The sets, composed of objects, do not only fulfill their conventional aesthetic role within the performance: they are used simultaneously to produce sound and divide up space.
The diversity of elements of the piece is also part of its difference. The music, dance, acting, singing, spoken voice, noises, musical instruments, elements of European culture as well as those of non-European cultures will mingle and interconnect.
THE MAJOR ROLE OF THE ARTISTS
Seven Stones is an opera for four soloists and a chorus of twelve who also perform as dancers and play musical instruments as well as objects.
―
The soloists singers are young emerging talented artists with a real will to participate in atypical and innovative works:
• Nicolas SIMEHA (French Baryton),
• Landy ANDRIAMBOAVONJY (French Malagasy Mezzo-soprano),
• Anne-Emmanuelle DAVY (French Soprano)
• Shigeko HATA (Japanese Soprano who already worked with the Festival d'Aix's Academy).
―
The choir is composed of twelve singers from the ensemble Axe 21 / Accentus, renowned for its skills in the a cappella literature from the nineteenth and twentieth centuries. The group has received numerous honors including a 2004 Grammy nomination and five Diapason d'Or awards in 2011.
Why should you support us?
By supporting Seven Stones, you will help us reach new audiences (especially young people), provide work opportunities for emerging artists and encourage the commission of new innovative works!
Festival d'Aix is a non-profit organisation. The budget of Seven Stones amounts to approximately €700,000 and is partly funded by public support, co-production revenue and ticket sales. Patronage and sponsorship represent 17% of the total income of Seven Stones.
By raising €50,000 through the FEDORA crowdfunding campaign, the Festival d'Aix plans to increase the current patronage and sponsorship input to approximately one third of the global receipts.
• As of €25, you make possible the purchase of percussion for musical workshops with young audiences.
• As of €75, you support the creation of unique and singular musical instruments, such as 4 "venellophones" (1 soprano, 1 alto, 1 bass and 1 tenor).
• As of €125, you enable 1 student to join a 1-year artistic practice program of the Festival d'Aix.
• As of €300, you support specific musical instruments rental for Seven Stones, such as a Taiko drum, cajons, or a virginal (a keyboard instrument of the harpsichord family).
• As of €2,000, you participate to the creation and purchase of a full stage costume for a soloist by our costume production workshop: one dress, one coat, one scarf and a pair of shoes.
• (Free amount): Thanks to a free gift, whatsoever its amount, you can actively participate to the success of Seven Stones, and encourage and reward every people that has contributed to the realisation of this project: artistic team, artists, technical and organisation staffs, etc.
―
You can help us by talking about our campaign to your relatives. You can also share this campaign far and wide with all your email contacts and on your social media using tags like: #SevenStones - @FestivaldAix - @FEDORAPlatform - @GENERALI
We need all our friends and supporters to spread the news and encourage every one to contribute generously to Seven Stones through the FEDORA campaign!
Who are we?
Seven Stones was conceived as a poetic travel through different countries, cultures and atmospheres. The members of the Creative Team capture these multicultural features.
Ondřej ADÁMEK is a young and talented Czech composer having received a lot of international prizes for its compositions (for orchestral, chamber, vocal and electro-acoustic music). For the Libretto of Seven Stones, he worked with the Icelandic poet, novelist and lyricist SJÓN, who frequently collaborates with the singer Björk and was nominated for an Academy Award and a Golden Globe for the song "I've Seen It All" from the film Dancer in the Dark, written in collaboration with Lars von Trier.
This Creative Team is completed by the renowned Eric OBERDORFF (director and choreographer of the Compagnie Humaine), by the young Costume Designer Clémence PERNOUD - who is very well acquainted with Festival d'Aix since she was an assistant Costume Designer for two operas at Festival d'Aix: The House Taken Over in 2013 and Alcina in 2015 - and by the famous Lighting Designer Eric SOYER - who was also Stage and Lighting Designer in the 2017 opera Pinocchio composed by Philippe BOESMANS and written by Stage Director and Librettist Joël POMMERAT.
Éric Oberdorff
Stage Director & Choreographer
Éric Soyer
Set and Lighting Designer
Clémence Pernoud
Costume Designer
If you are a company or tax resident in Belgium, Bulgaria, Croatia, France, Germany, Greece, Hungary, Italy, Spain, Switzerland or the United Kingdom and do not wish to receive the associated crowdfunding benefits, you can receive a tax receipt instead. To do so, please click on "Pledge without a reward" and type in the amount you wish to donate.
Please note that according to the Charities Aid Foundation, UK residents can only obtain a tax receipt for donations between GBP 100 and GBP 9,999.
Please note that according to the Swiss Philanthropy Foundation, Swiss residents can only obtain a tax receipt for donations of minimum 100 CHF.
Donations as of €5 are still possible via FEDORA's payment page for anyone wishing to make a donation of under £100 or 100 CHF without receiving a tax receipt.
Learn more about possible benefits or tax deductions related to your donation
here
.
Support sustainable innovation in opera and dance