FEDORA
VAN CLEEF & ARPELS
Prize for Ballet
Nominees 2018
Back to 2018 Nominees

Jury
Nominee
A Quiet Evening of Dance
Platform member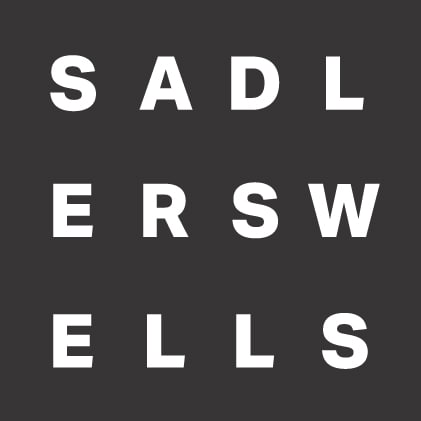 United Kingdom
Sadler's Wells Theatre
About the Project
A new programme by choreographer William Forsythe, A Quiet Evening of Dance features a range of works from the sparse and analytic to baroque inspired counterpoint. This configuration of new and existing work creates an evening of dance designed to be listened to as much as watched. Featuring themes of space and time, Forsythe and his collaborators explore new shapes and modes of movement, featuring emerging artist Rauf "RubberLegz" Yasit and his take on contemporary and break dance. 
Read more
A Quiet Evening of Dance features four works by choreographer William Forsythe, two old and two brand new.
The two new works Forsythe will create for Sadler's Wells will be devised with regular collaborators and a new emerging artist, Rauf Yasit aka 'RubberLegz'. Forsythe is keen to continue developing and reinventing the vocabulary of dance, and of performance and how the audience react to the space, the sounds and the environment the work takes place in. As Forsythe has said about his work, "I like to make uncertain what takes place on stage and to extend what I call the poetry of disappearance".
The previous works are:
DUO2015, explores the concept of time through movement: two dancers registering time in a spiralling way, making it visible and examining how it is into space.
Catalogue, is an intricate, almost baroque piece highlighting the special relationship and shared sensibilities of long time Forsythe dancers Jill Johnson and Christopher Roman.
Throughout his career, Forsythe has experimented with a freer approach to choreography in which the dancers are allowed to make choices about order and timing comparable to those made by musicians playing a cadenza. Forsythe continues to search for new shapes and modes of movement. He is looking back in order to re-invent himself.
Sadler's Wells has been at the forefront of contemporary dance in London for the past 20 years. It has nurtured and developed emerging artists – choreographers, dancers, musicians, designers - and created a place where it is safe for these artists to work and experiment together and drive forward the language of dance. Working with William Forsythe there is a synergy and meeting of minds in his approach to creating dance, and how we choose to work. We are thrilled that he has chosen to create new works with us – and to introduce such an exciting emerging artist, Rauf Yasit, to our theatre and our audiences in London and Europe. 
Why should you support us?
As an organisation, Sadler's Wells is committed to creating innovative and exciting dance, nurturing new and existing talent and showcasing this exceptional work on our stages. By supporting this project, you will help us in continuing the work we do with emerging artists, promoting the importance of dance as an art form and making dance accessible to audiences around the world. 
Your support will enable us to continue commissioning new work, collaborating with emerging artists and showcasing innovative work on our stages. The money raised through the crowdfunding campaign will help Sadler's Wells to take the piece on tour to smaller venues throughout Europe, enabling more people to see the work, and ensuring our relationship with the dance community in Europe continues to thrive. 
Who are we?
William Forsythe
 Choreographer
Tanja Ruehl
Lighting designer
Dorothee Merg
Costume designer
Parvaneh Scharafali
Dancer
Ander Zabala Gomez
Dancer
Co-producing Partners
Théâtre de la Ville - Paris
France
Théâtre du Châtelet
France
Festival d'Automne à Paris
France
Onassis Cultural Centre-Athens
Greece
Les Théâtres de la Ville de Luxembourg
Luxembourg