FEDORA
Van Cleef & Arpels
Prize for Ballet
Nominee 2021
Back to 2021 Nominees
Jury
Nominee
Raymonda
Tamara Rojo's new Raymonda – Celebrating the classics while evolving the artform
About the Project
English National Ballet's Artistic Director Tamara Rojo adapts Marius Petipa's classic in her first ballet as director and choreographer. Tamara Rojo's adaption of Raymonda will revitalise the traditional story ballet with a bold new narrative that is inspired by the ground-breaking spirit of Florence Nightingale and the women who revolutionised nursing in the Crimean War. 
Raymonda is a heroine in command of her own destiny. Leaving her comfortable life in England, she becomes a nurse on the frontline of conflict in Crimea in 1854. Raymonda's feelings for two very different men – the English soldier John and the Ottoman Commander Abdur – leave her torn between duty and desire.

Read more
The traditional Raymonda was one of Marius Petipa's most successful ballets and premiered in 1898 at the Imperial Mariinsky Theatre, Saint Petersburg. Set in medieval Europe, the classic depicts the love story of the young Raymonda and the knight, Jean de Brienne, who is fighting in the Crusades. Over the 20th century, Raymonda was popular for its Grand Pas Classique, the pas de deux from the Third Act, which is often performed independently from the full-length work.
Tamara Rojo's adaptation of Raymonda reinvigorates a classic ballet for a 21st century audience whilst honouring Petipa's masterful choreography. Glazunov's glorious score will be specially adapted by ENB Music Director Gavin Sutherland.
Raymonda is a co-production with the Finnish National Opera and Ballet. The Mayflower Theatre, Southampton, is Production Partner. Raymonda brings together a creative team including Lucinda Coxon (Dramaturg); Mark Henderson (Lighting Designer); Antony McDonald (Costume Designer); Renato Paroni de Castro (Choreographic Assistant); Lars Payne (Score Editor); Vadim Sirotin (Character Dances); and Gavin Sutherland (Music Adaption). Raymonda will premiere during our 2021/2022 season.
Sponsored by NatWest, Principal Partner of English National Ballet, and Cunard.
Why should you support us?
Your support will enable us to tell this new story of Raymonda, celebrating the courage of nurses at a time when our reliance on them has never been greater. Though the last year has brought immense challenges and changes, Tamara Rojo's Raymonda will be fueled by our artistry and commitment to share the joy of dance with our audiences once again.

Creating Raymonda demands a huge amount of resources and funds however this adaption will be the artistic centrepiece of our recovery season 2021/2022, delivering a much sought-after asset for national and international touring. English National Ballet also plays an important role in helping venues reactivate, as well as catalysing freelance and touring networks. Creating and performing Raymonda will provide work for more than 15 independent companies and over 60 freelancers and self-employed designers, costumiers, musicians, dancers, actors, filmmakers, prop makers and scenic painters.

Who are we?
English National Ballet brings world class ballet to the widest possible audience through performances across the UK and on eminent international stages including The Bolshoi Theatre and Palais Garnier; its distinguished orchestra, English National Ballet Philharmonic; and being a UK leader in creative learning and engagement practice, building innovative partnerships to deliver flagship programmes such as English National Ballet's Dance for Parkinson's.
Under the artistic directorship of Tamara Rojo CBE, English National Ballet has introduced ground-breaking new works to the Company's repertoire whilst continuing to honour the tradition of great classical ballet, gaining acclaim for artistic excellence and creativity. 
Tamara Rojo CBE
Direction and Choreography (after Marius Petipa)
Gavin Sutherland
Music Adaptation
Mark Henderson
Lighting Designer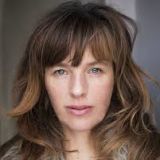 Vadim Sirotin
Character Dances
Alexander Glazunov
Composer
Renato Paroni de Castro
Choreographic Assistant
Alexander Gunnarsson
Set Designer
Partners
Mayflower Theatre
United Kingdom
Supporters
Exec Avenue donated 2 years ago
Uberta Bonamigo donated 2 years ago
Anonymous donated 2 years ago
If you are a company or tax resident in Belgium, Bulgaria, Croatia, France, Germany, Greece, Hungary, Italy, Spain, Switzerland or the United Kingdom and do not wish to receive the associated crowdfunding benefits, you can receive a tax receipt instead. To do so, please click on "Pledge without a reward" and type in the amount you wish to donate.
Please note that according to the Charities Aid Foundation, UK residents can only obtain a tax receipt for donations between GBP 100 and GBP 9,999.
Please note that according to the Swiss Philanthropy Foundation, Swiss residents can only obtain a tax receipt for donations of minimum 100 CHF.
Donations as of €5 are still possible via FEDORA's payment page for anyone wishing to make a donation of under £100 or 100 CHF without receiving a tax receipt.
Learn more about possible benefits or tax deductions related to your donation
here
.
Support sustainable innovation in opera and dance