FEDORA

Education Prize
Nominee 2021
Back to 2021 Nominees
Jury
Nominee
Carmen and the other extraordinary girls
/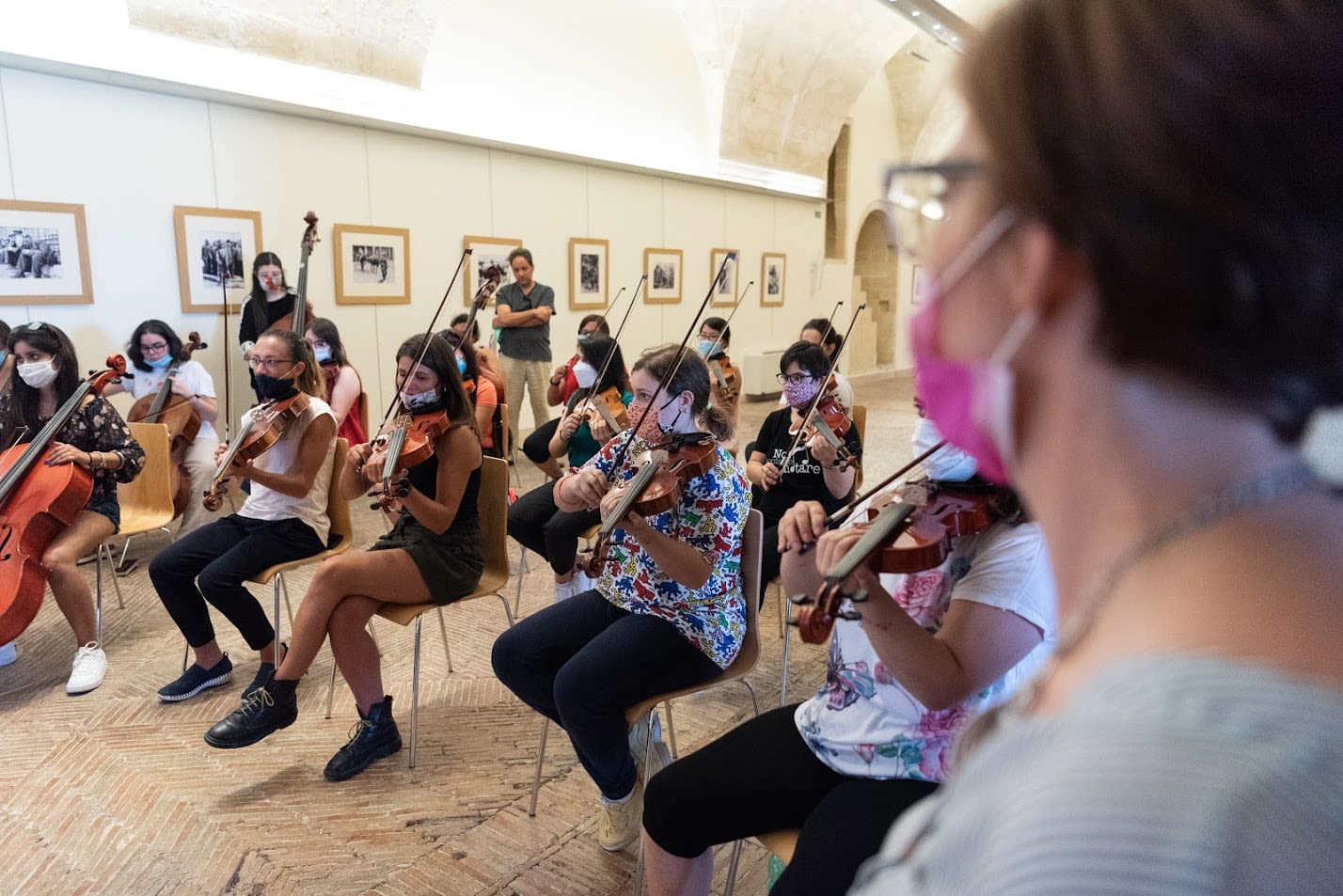 Carmen and the other extraordinary girls © L'Albero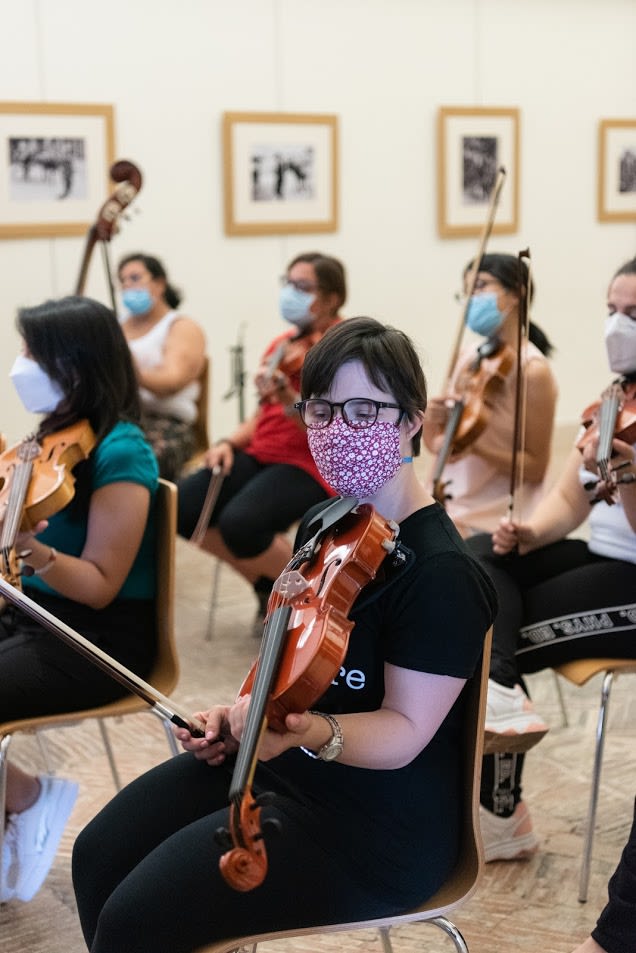 Carmen and the other extraordinary girls © L'Albero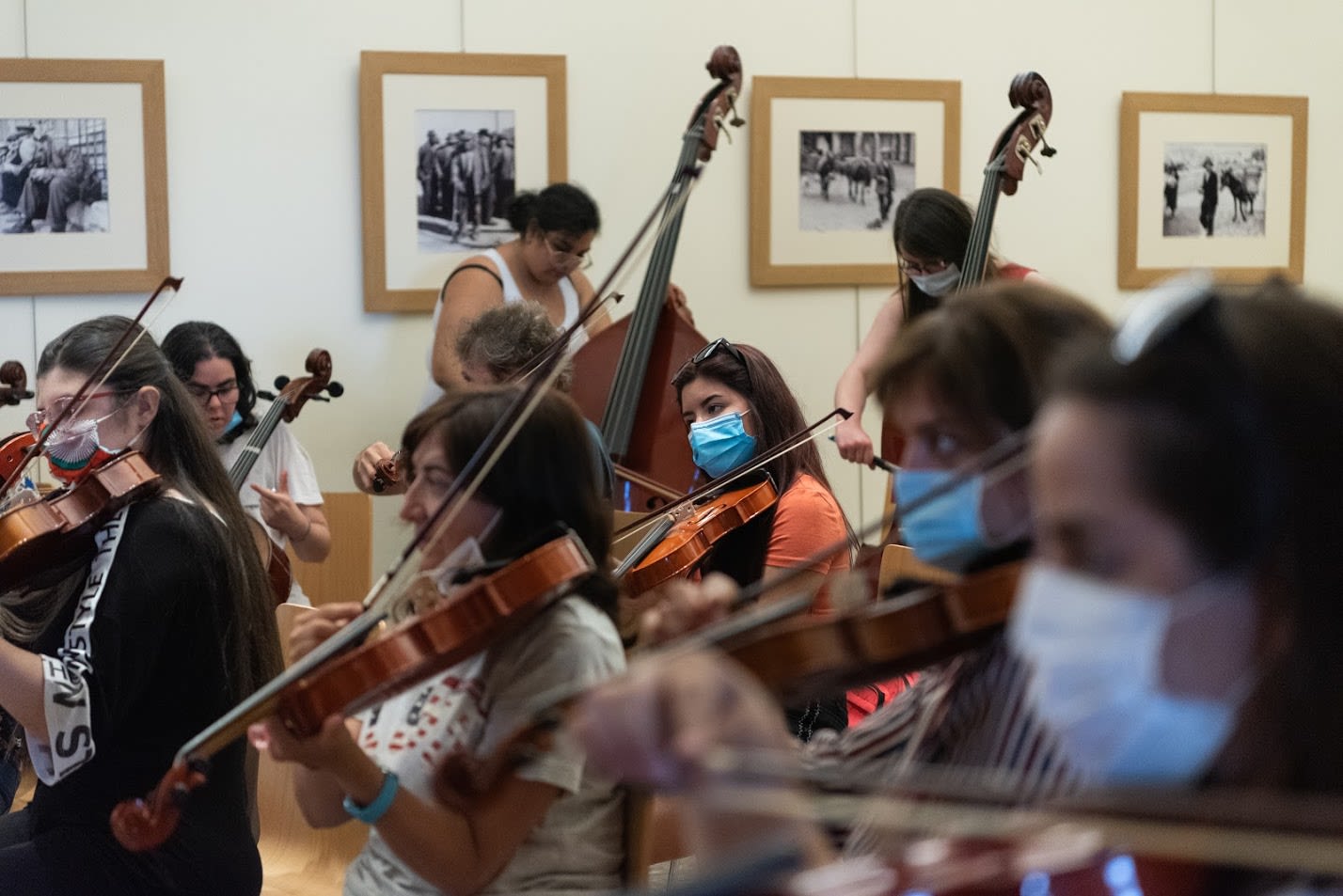 Carmen and the other extraordinary girls © L'Albero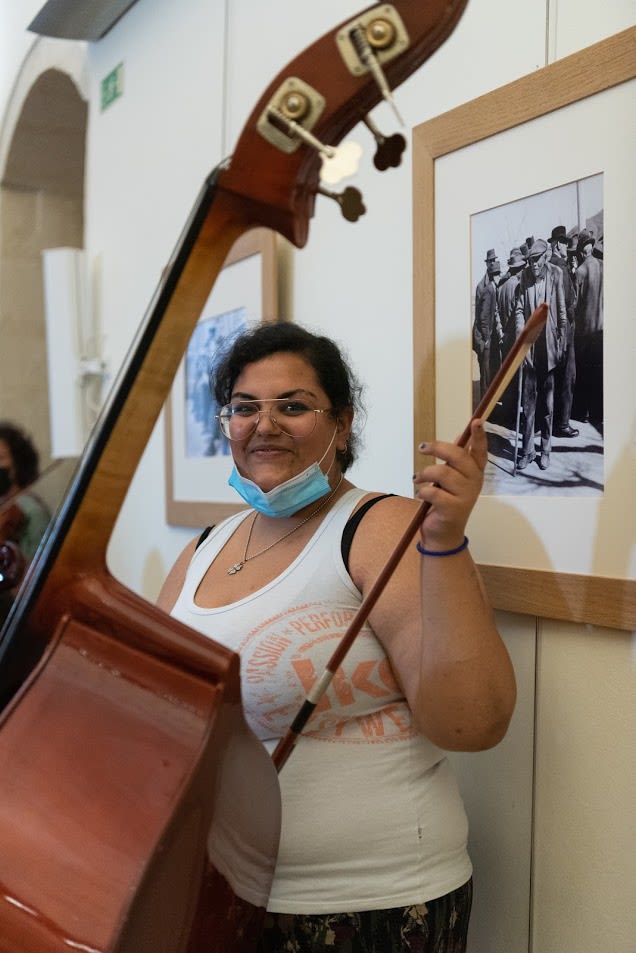 Carmen and the other extraordinary girls © L'Albero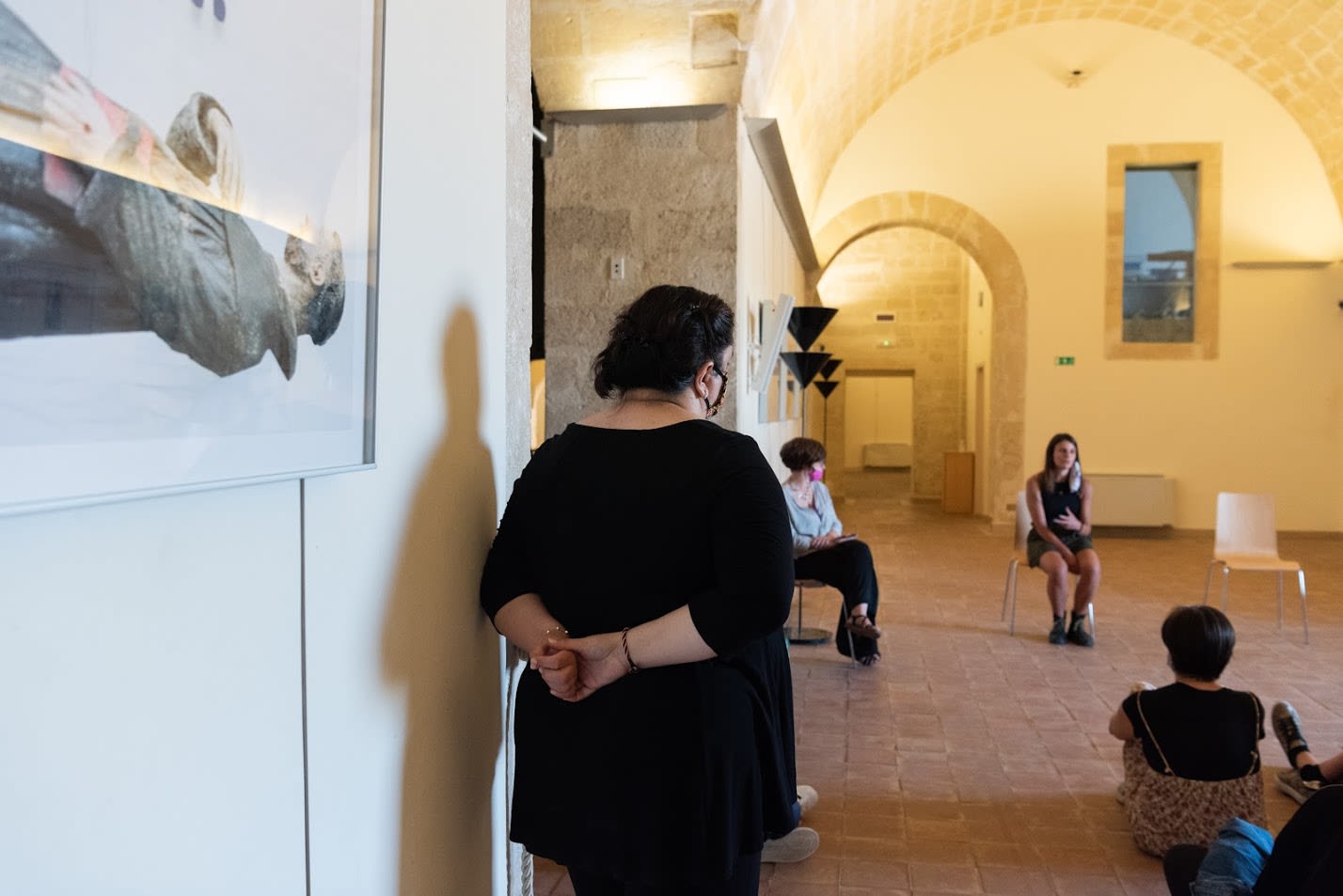 Carmen and the other extraordinary girls © L'Albero
Carmen and the Other extraordinary girls is a community opera based on Bizet's Carmen co-created with 50 young women from Southern Italy, migrant women under protection and disabled women from Northern Italy.
About the Project
This is a new promising story of how great women can inspire other women to undertake a journey of empowerment.
We are going to celebrate young women who share a lot but differ in their social backgrounds: women from South Italy, where there is one of the lowest rates in Europe of female participation in social and economic life, disabled female musicians and migrant women, mostly under protection, from the North.
Alongside with professionals and disabled opera artists, they will co-create Carmen and the other extraordinary girls, a participatory art project in which they write and design together dramaturgy, music, costumes and sets. Essentially, the Opera could not exist without them.
These extraordinary girls chose Carmen as an icon of diversity and female freedom to spread their message. Carmen will give visibility to these marginalized women through expressive forms that will reinforce their identity and give them a high quality art experience through a sharing narration.
To reach the voice of self affirmation they need your support!
Thanks to your help, through the magnificence of the Opera and the community process these women will improve their self-confidence and awareness and they will finally find their own place in this world.
Read more
Why should you support us?
In the first months of this project, despite the overall difficulties, we handled to redesign the way we worked together, implementing the dramaturgy and the libretto.
Now, all the extraordinary girls are ready to take a chance and stage the Opera.
Help them to spread their voices! By supporting our project you will contribute to re-shape their daily life and tear down barriers and social constraints building a new narrative of themself, emancipated and independent.
As of € 15 you will donate a ticket for the Opera Premiere to those who cannot afford it
As of € 50 you will contribute to realise one of the costumes co-created by the girls and the talented young costume designer
As of € 100 you will cover the travel expenses for one of the girls who, thanks to you, will have the opportunity to be involved and be part of the project
As of € 500 you will contribute to design the functionality of the space needed to make it accessible and inclusive for the artists (thanks to our disability manager)

As of € 1000 your special contribution will help us, thanks to a series of actions and tools, to open our performance to a blind and partially sighted audience (audio book of the original libretto, printed libretto in Braille, live audio guide of the opera) and to a deaf and hard of hearing audience (a lyrical narration in Italian Sign Language of the music, wooden seating and balloons)

Who are we?
Opera singers, directors, cultural managers, artists with disabilities and researchers work together in this project to find a common space of artistic research in the co-creation practice with fragile communities.
The Theatre Company L'Albero, with the artistic direction of Vania Cauzillo and Alessandra Maltempo, and the Orchestra AllegroModerato focus their projects on giving opera and music a significant social impact. The approach of the artistic co-creation and the method they designed for Carmen and the other extraordinary girls, put the Opera at the center, like a fire, and the communities around it. A safe-space where, starting from Carmen, all the 50 women involved in the co-writing workshops were able to share their stories and create a new one.
Designed and conducted by the Dramaturg Andrea Ciommiento, the first part of the artistic research investigated the moments in which these women chose for themselves, escaped from uncomfortable situations, from a "cage". We like to call these first steps "small acts of rebellion".
All the artists involved really put themself in a dialogue with these women. The mezzo-soprano Chiara Osella, our Carmen, and the deaf artist Consuelo Agnesi were involved with the communities from the first moment.
The conductor, Pinuccia Gelosa works with these girls to teach them how to feel and play the music of Bizet co-playing in a string orchestra of professionals.
Cristina Palermo and Carlo Ferretti, from the communication and monitoring team of Pot in Pot, designed a social impact monitoring method to assess the project's capability to trigger changes in the beneficiaries involved. It's the first time for a project on the Fedora platform.
The next two phases (stage and costumes) are designed on the same co-creation method: Marianna Dinuzzi will design the costumes involving the girls to investigate the workers' uniforms. Cristina Amenta and Rita Orlando with the methodology of Open Design School will work to co-design an accessible and innovative stage.
The first phase of the project has been supported by Altamane Foundation.
Consuelo Agnesi
Deaf artist, Opera narrator
Pinuccia Gelosa
Music Teacher
Marianna Dinuzzi
Costume Designer
Andrea Ciommiento
Librettist
Alessandra Maltempo
Singer / Actress
Cristina Amenta
Designer, disability manager
Rita Orlando
Set Designer
Partners
Fondazione Alta Mane Italia
Italy
Supporters
Maud DAVENE HEBRARD donated 2 years ago
Elizabeth Garner donated 2 years ago
Bernard Barone donated 2 years ago
Manuela Morreale donated 2 years ago
Beatrice Giuzio donated 2 years ago
Marco Rizzuto donated 2 years ago
valentina Neri donated 2 years ago
Gino Marangi donated 2 years ago
Rita Scalcione donated 2 years ago
Cristina Palermo donated 2 years ago
Domenico Osella donated 2 years ago
Mary Higgins donated 2 years ago
Elga Melucci donated 2 years ago
If you are a company or tax resident in Belgium, Bulgaria, Croatia, France, Germany, Greece, Hungary, Italy, Spain, Switzerland or the United Kingdom and do not wish to receive the associated crowdfunding benefits, you can receive a tax receipt instead. To do so, please click on "Pledge without a reward" and type in the amount you wish to donate.
Please note that according to the Charities Aid Foundation, UK residents can only obtain a tax receipt for donations between GBP 100 and GBP 9,999.
Please note that according to the Swiss Philanthropy Foundation, Swiss residents can only obtain a tax receipt for donations of minimum 100 CHF.
Donations as of €5 are still possible via FEDORA's payment page for anyone wishing to make a donation of under £100 or 100 CHF without receiving a tax receipt.
Learn more about possible benefits or tax deductions related to your donation
here
.
Support sustainable innovation in opera and dance