FEDORA
Van Cleef & Arpels
Prize for Ballet
Nominee 2021
Back to 2021 Nominees
Jury
Nominee
La Visita
---
Crowdfunding Results
€2,000
collected
€660
Matched
/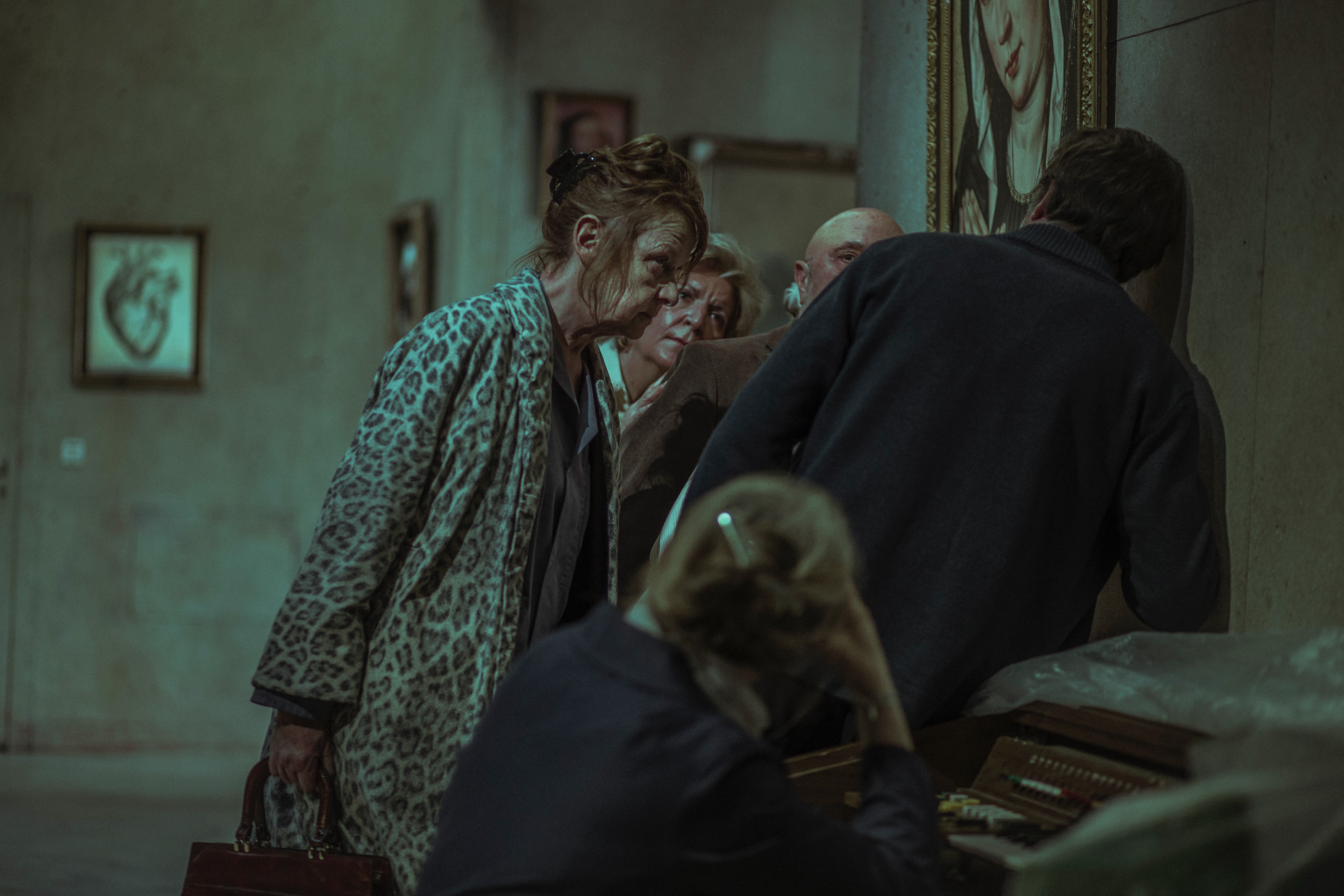 Moeder © Virginia Rota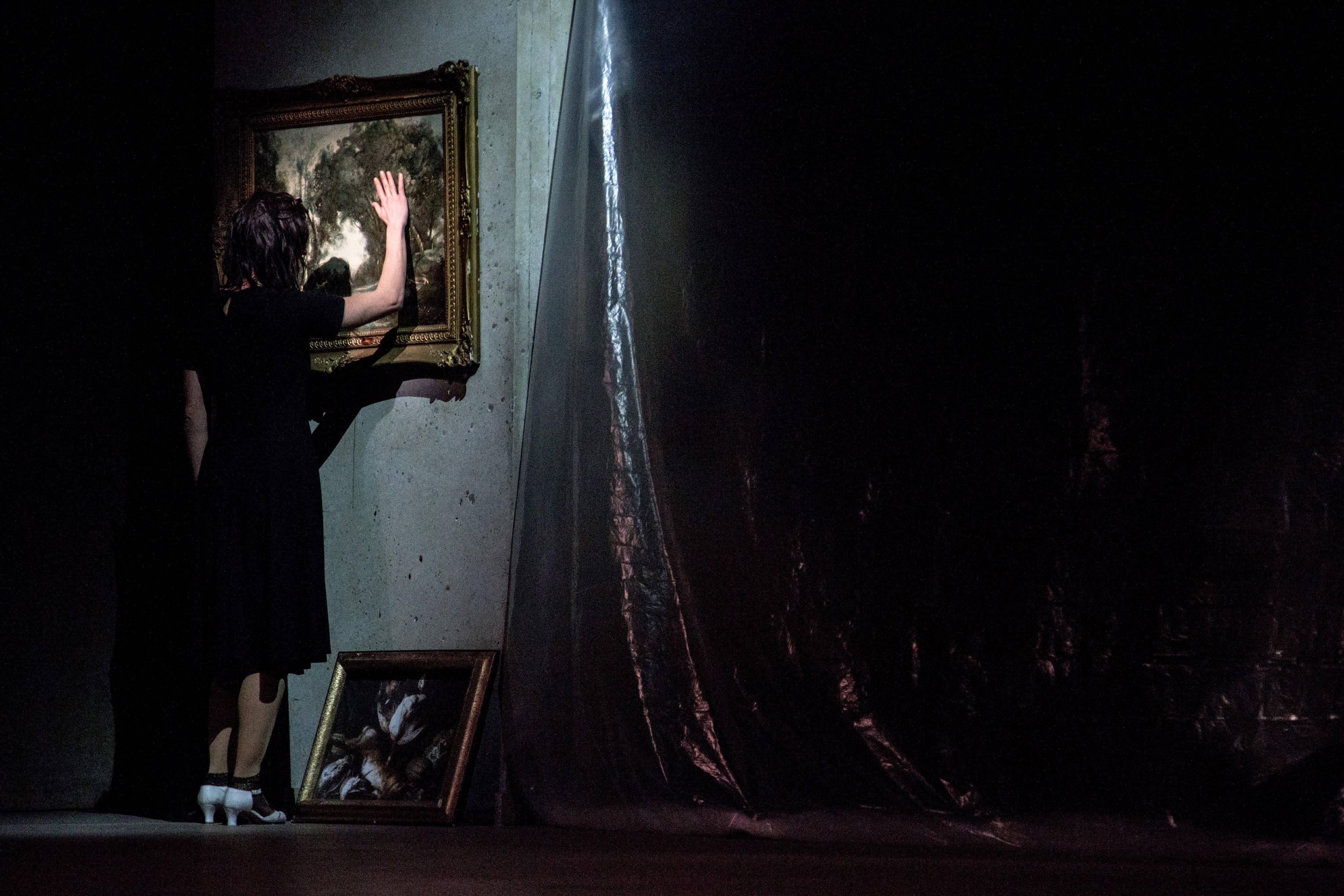 Moeder © Oleg Degtiarov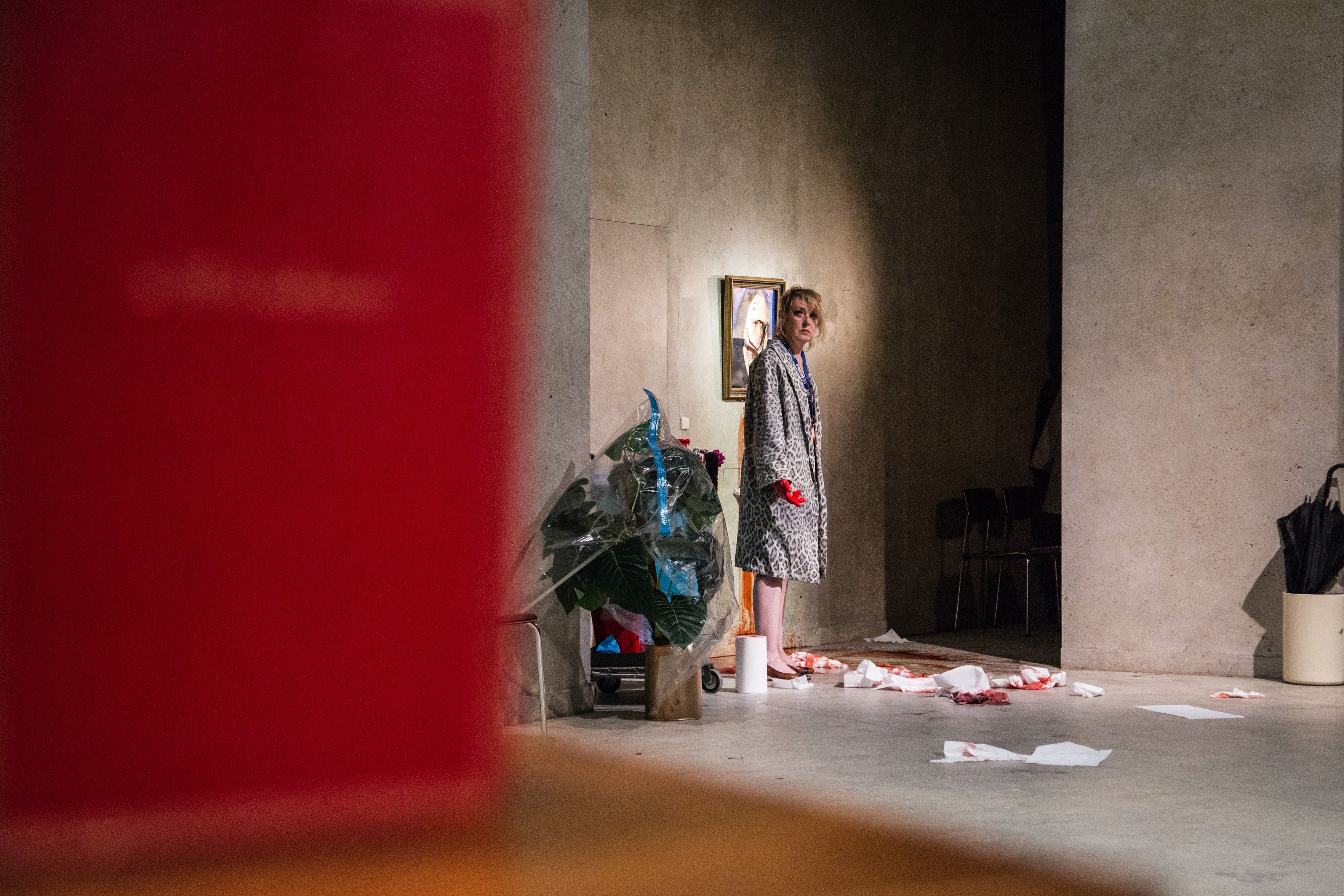 Moeder © Oleg Degtiarov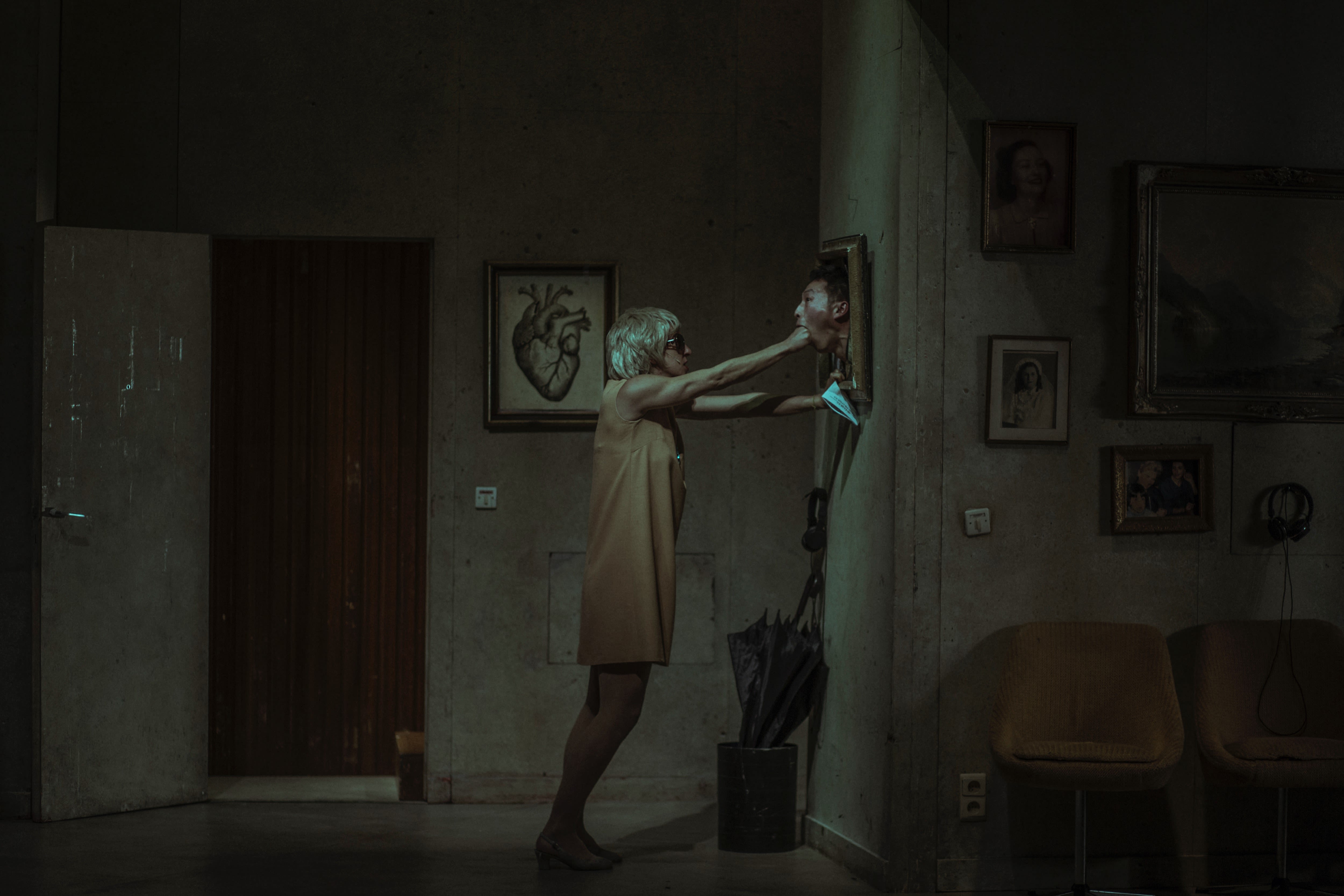 Moeder © Virginia Rota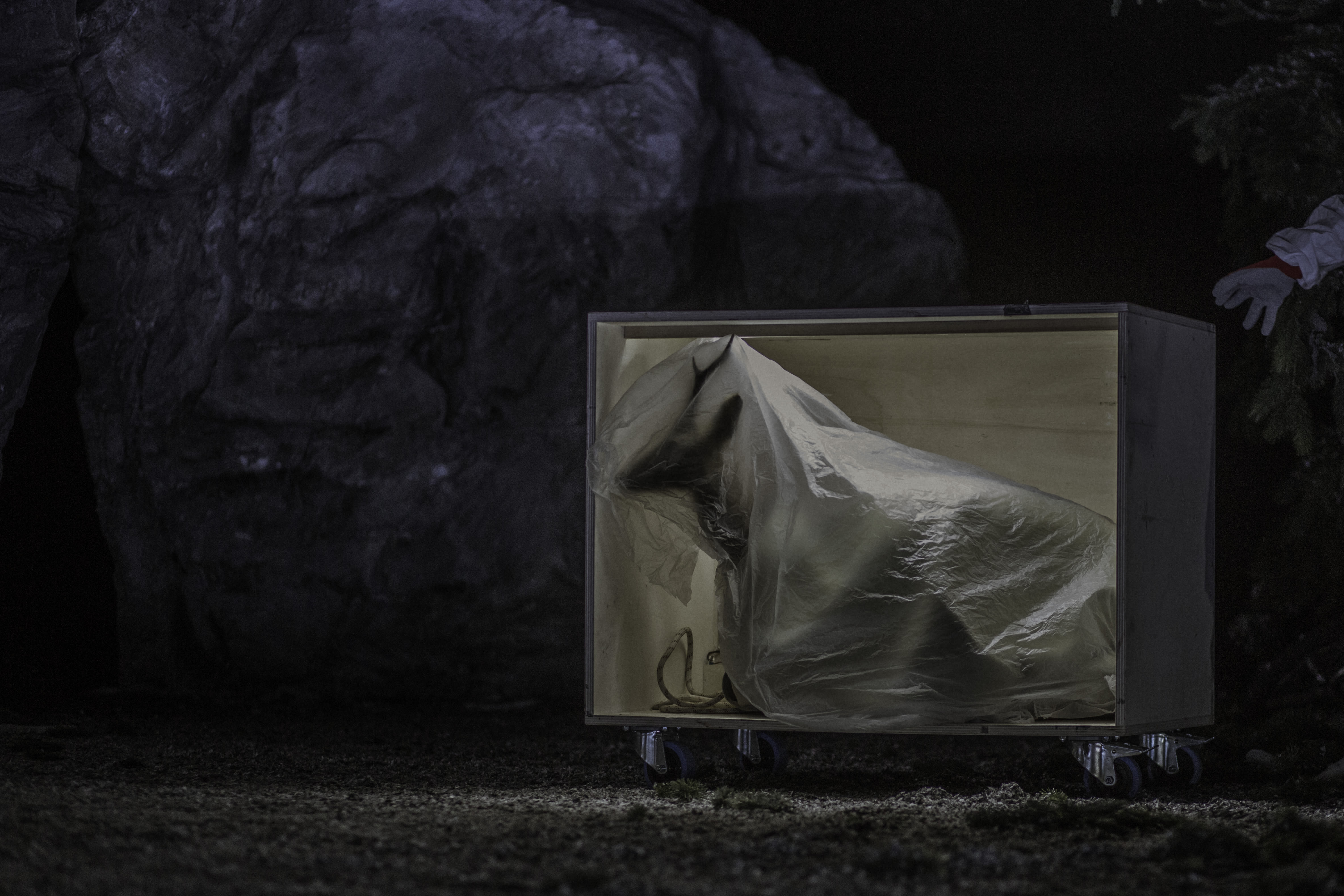 Kind © Virginia Rota
The Site-Specific Project La Visita (working title) will bring Peeping Tom's theatricality, its disruption and surrealism into the new world of art galleries. Through the artworks, the museum's characters and the audience will be taken into a parallel mental world, portraying what usually remains hidden.
About the Project
Fondazione I Teatri collaborates with Collezione Maramotti since 2009 to present site-specific performances commissioned to some of the most significant contemporary choreographers. The Peeping Tom's project La Visita (working title) will be staged next autumn in the frame of Aperto Festival, dedicated to contemporary music, dance and performing arts.
For La Visita the choreographer Gabriela Carrizo will bring Peeping Tom's theatricality into the actual art collection. The disruption and surrealism that are an intrinsic part of Peeping Tom's universe, will sneak into this new world. The characters will be rehoused into the space of the gallery related also with the art works on display, giving rise to a double perspective, as if character lives can continue outside the theatre. Some of the characters will also be a part of the space itself – such as the security guard or the cleaning lady. People depicted in the paintings will appear, and inanimate artworks will come to life. Gradually, the works of art, its characters and the characters of the gallery will take the spectator into a parallel mental world. The museum, a symbol of stability in time, is confronted here with the temporary and the volatile. Gabriela Carrizo will also work on the viewing, how we look at art and which effect art works can have on us. The spectator is challenged and confronted with himself, asking what is real, what is created, what is art and what is present in his own mind. 
"One of the original themes was the death of my mother, who was a painter, she loved to paint. With my sisters we decided to take all her paintings to the wake so that they could accompany her. At that moment, one realizes how perception changes, how the gaze is transformed, and we observe that these paintings suddenly contain other colours, or how the shapes and figures in them acquire other meanings, or show us something that we had not perceived before when they shone on the walls of my mother's house full of joy." Gabriela Carrizo about the inspiration for La Visita

Read more
Sound and light will play an important role as tools to direct the gaze or zoom into certain details that otherwise might be missed or hidden. In addition, through the sound of things – objects and materials – we slide towards this diverse dimension, where bodies are transformed in the same way as plastic and pictural matter. Gabriela Carrizo will incorporate local extras in the performance creating a link with the local audience and at the same time, offering an important dramaturgical value, since extras will help to blur the boundaries between reality and theatre. Gabriela Carrizo about La Visita
"In this project, titled La Visita (working title), the characters that have passed through Moeder or even other works of Peeping Tom are brought into a new context. It's like moving them to a new house with their stories and memories, having them living other lives. Those characters who for a long time – due to the pandemic – have remained silent, still or asleep, but who remain latent. The guard, his wife (the exhibition guide) and the cleaning ladies. They are key characters in a museum, silent in a certain sense, being at the service of the place and the visitors, but also incognito ghosts of whom we witness their intimate impulses. The works of art that are exhibited are, they too, silent witnesses or not. We hear their comments or laments, and everything immerses us in a new space, as if we were witnesses of works, new traces of life". Gabriela Carrizo about La Visita
Why should you support us?
International Accessibility - The Fedora Prize will add a very important aspect to the Project enabling the production of a video streaming version of La Visita (working title) with tailored backstage shootings, making of, interviews, to be delivered through the Project Partner Nexo+ and consequently not only reaching out to a potential broader audience but also adding insight and backstage perspective.
Non-professional performers involvement - The Fedora Prize will support the managing of a longer rehearsal time in Reggio Emilia aimed to involve local actors, dancers and extras in the staged production. The involving of artists from Reggio Emilia, anticipated by encounters and workshops, will deep the impact of the project into the local community.
Local community involvement - Peeping Tom has a long tradition of involving local communities into its artistic projects, and La Visita will follow the tradition developing and promoting encounters with public schools' pupils, dance theatre workshops through which enhance the impact of the project also among new generations.
Widen the contemporary art and dance theatre audience - The performance will play an important role in becoming a resource of introducing contemporary art to a potential new public, dance and dance theatre lovers, as it's true the contrary that contemporary art passionates will have the possibility to be involved in the live performing art's world. In addition, the touring partners KMSKA and Frans Brood Productions will assure that the model set by La Visita will be presented to the network of Museums and Arts Collection in order to promote the collaboration between the performing arts sector and the exhibition one. Frans Brood worked along and with Company Peeping Tom for more than a decade with a consequently deep understanding of the unique way of Peeping Tom to develop and create new artistic projects.
Sustainability - In a broader perspective Fondazione I Teatri is undertaking, in collaboration with the multi-utility Iren, its Main Partner and Founder, a process of energy efficiency of which also the project will benefit. As far as concern the specific production of La Visita, being a strongly site-specific performance, there will be a very low waste of scenography material, since the very large part of the scenography will be represented by the art collection site itself. Furthermore, with the deliberately intent to cut down the carbon footprint of the event, the few elements of props will be produced directly in Reggio Emilia. As far as regards the productions' costumes, there will be a preliminary recognition of the large I Teatri's costume archive and of the costumes stock of the many dress factories in the area, in order to apply the reusable and no-waste logic also to the costume sector.
Who are we?
The Fondazione I Teatri Reggio Emilia is the city's cultural driving force, mainly focused on opera, classical concert and ballet, but also on drama, contemporary performance and music. It offers yearly more than 700 events for 130,000 audience members, and over the years has welcomed the greatest artists on the international scene, such as Claudio Abbado, Maurizio Pollini, Bob Wilson, Graham Vick, the Mahler Chamber Orchestra, William Forsythe, Nederlands Dans Theater and many others. The autumn Festival Aperto, in which Peeping Tom's work La Visita will be presented, focuses on the contemporary through the performing arts. 
Reggio Emilia is also home to the Collezione Maramotti of the Max Mara group, which will host the staging of La Visita. Collezione Maramotti is a private contemporary art collection located in the historical headquarters of Max Mara Company: it includes mostly paintings, but also sculptures and installations from the most significant artists trends both in Italy and abroad from the second half of 20th century.
Since 2009, Collezione Maramotti cooperates with Fondazione I Teatri and Max Mara to present site-specific performances commissioned to some of the most significant contemporary choreographers, such as Trisha Brown, Shen Wei, Wayne McGregor, Hofesh Shechter, Saburo Teshigawara and Dimitris Papaioannou. Presented in the past ten years these unique events were born from the desire to encourage a close and exciting dialogue between the world of performing and visual arts.
Frans Brood Productions is an organization based in Belgium that since 1983 specialized on the international touring of performing arts, focusing on contemporary dance, theatre and circus productions for venues, open air or site-specific locations.
The Royal Museum of Fine Arts (KMSKA) in Antwerp represents seven centuries of art from Flemish Primitives to Expressionists, world-famous masters and the largest and most important collections of James Ensor and Rik Wouters. KMSKA is a very valuable partner for La Visita Project: the work will be staged at KMSKA in occasion of the reopening of the Museum site currently under renovation.
Nexo Digital, the company known internationally for co-producing and distributing theatrical event content for the global market, has launched an innovative subscription streaming platform in Italy dedicated to a mix of content comprising movies, opera, ballet and theater: Nexo+.
Gabriela Carrizo
Choreographer
Raphaëlle Latini
Sound Designer
Amber Vandenhoeck
Set Designer
Partners
Collezione Maramotti - Max Mara
Italy
Frans Brood Productions
Belgium
Koninklijk Museum voor Schone Kunsten Antwerpen
Belgium
Supporters
Thanks to the support of FEDORA's Corporate Donor Secutix and an anonymous donor, the first €2,000 donated to "La Visita (working title)" will be doubled.
Ticketing solution – SecuTix 360° donated 2 years ago
Anonymous donated 2 years ago
Elizabeth Macias-Gutierrez donated 2 years ago
Constanze Tanneberger donated 2 years ago
Anonymous donated 2 years ago
Meriel Kenley donated 2 years ago
JUHYUN Lee donated 2 years ago
Emanuela Cavalieri donated 2 years ago
Bernard Barone donated 2 years ago
Giuliana Treichler donated 2 years ago
Loretta Piccinini donated 2 years ago
maria alessandra sbriscia fioretti donated 2 years ago
pa garau donated 2 years ago
Maria Paglia donated 2 years ago
If you are a company or tax resident in Belgium, Bulgaria, Croatia, France, Germany, Greece, Hungary, Italy, Spain, Switzerland or the United Kingdom and do not wish to receive the associated crowdfunding benefits, you can receive a tax receipt instead. To do so, please click on "Pledge without a reward" and type in the amount you wish to donate.
Please note that according to the Charities Aid Foundation, UK residents can only obtain a tax receipt for donations between GBP 100 and GBP 9,999.
Please note that according to the Swiss Philanthropy Foundation, Swiss residents can only obtain a tax receipt for donations of minimum 100 CHF.
Donations as of €5 are still possible via FEDORA's payment page for anyone wishing to make a donation of under £100 or 100 CHF without receiving a tax receipt.
Learn more about possible benefits or tax deductions related to your donation
here
.
Support sustainable innovation in opera and dance