FEDORA
Van Cleef & Arpels
Prize for Ballet
Nominee 2020
Back to 2020 Nominees
Jury
Nominee
TrapLord
/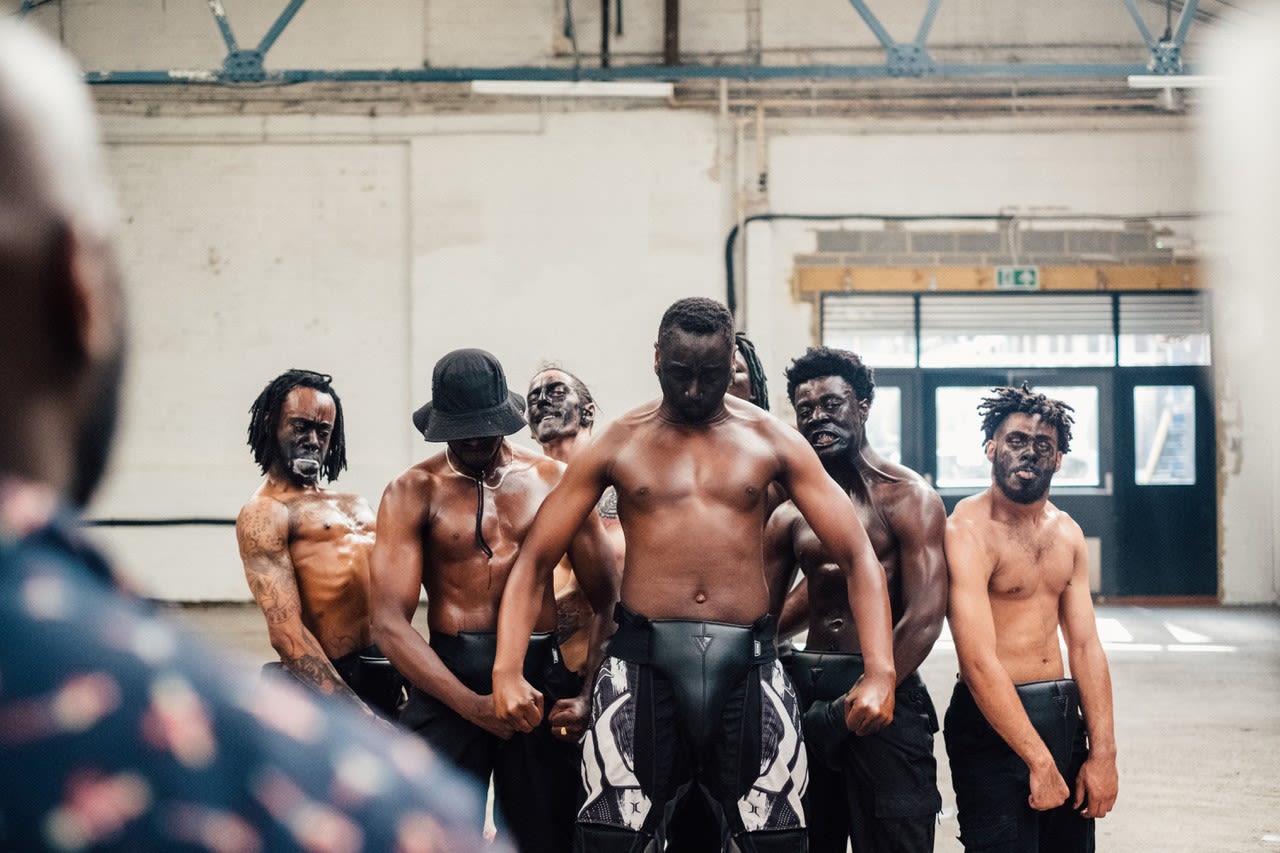 TrapLord © Glodi Miessi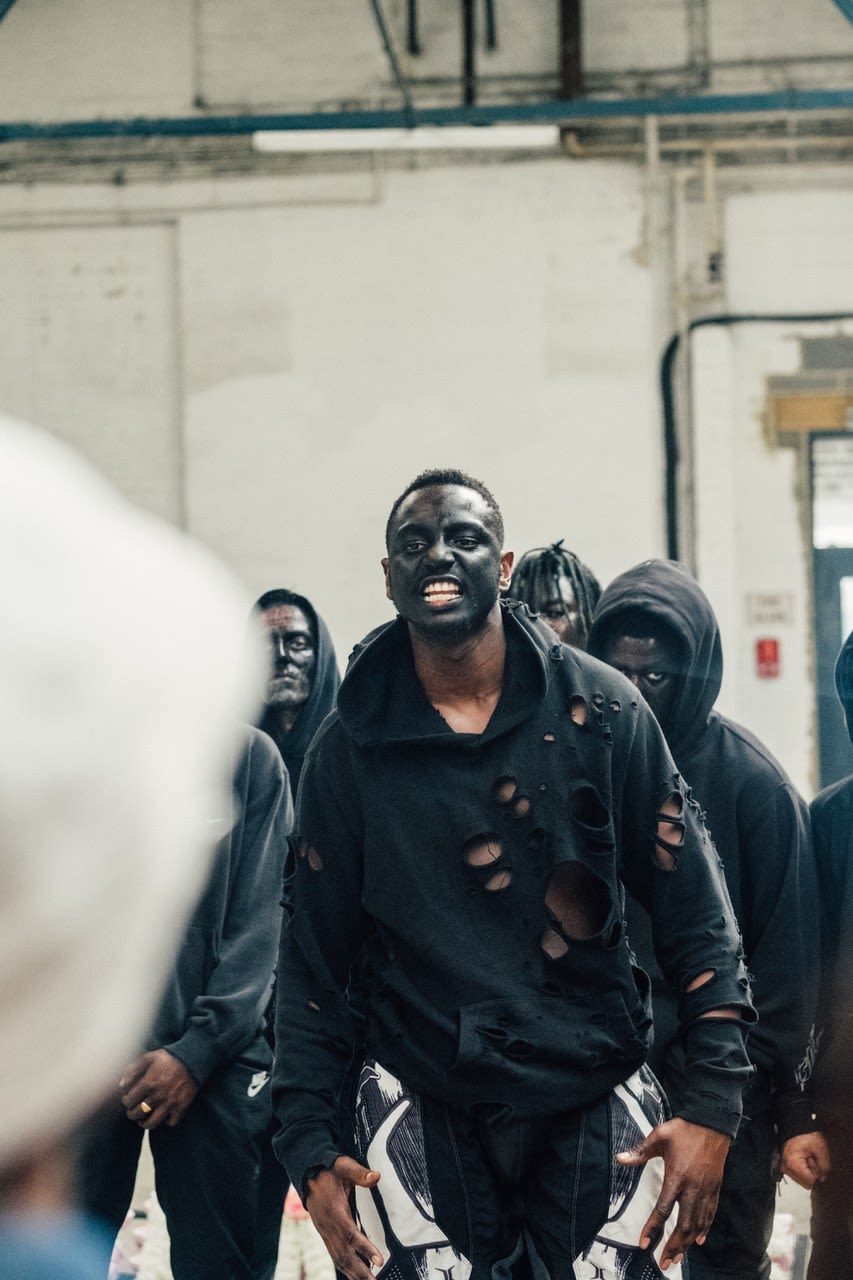 TrapLord © Glodi Miessi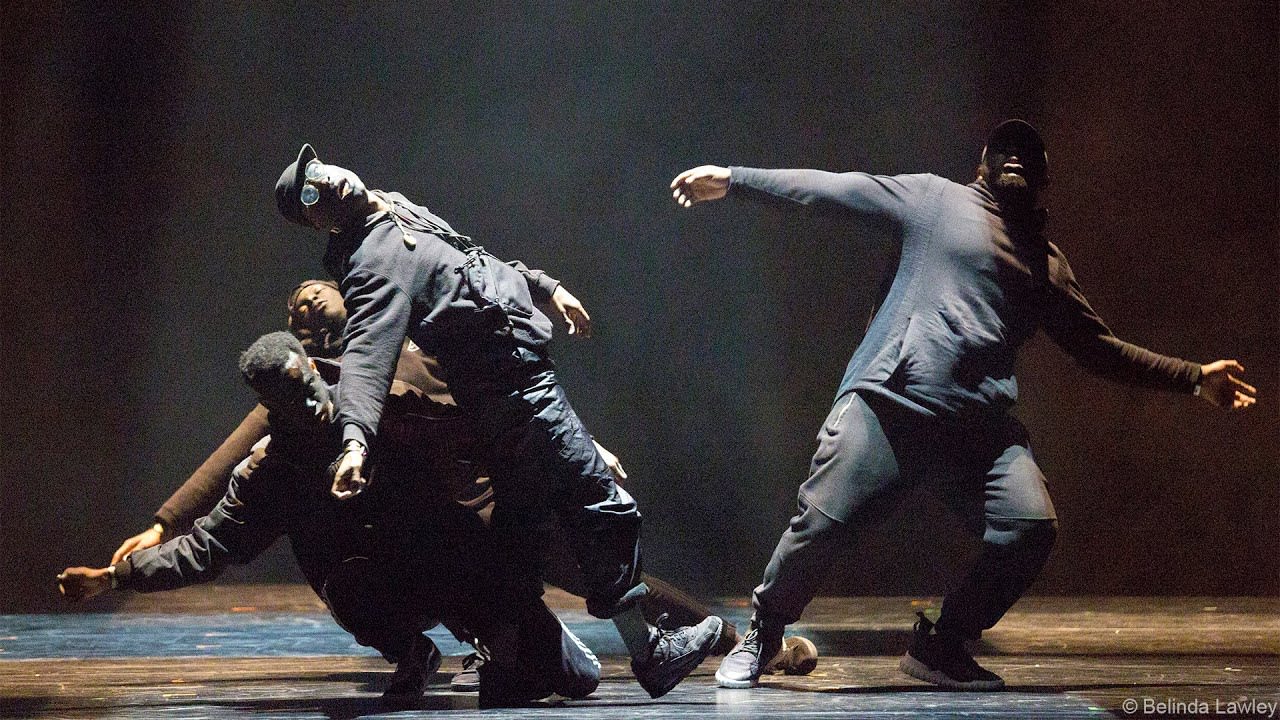 TrapLord © Glodi Miessi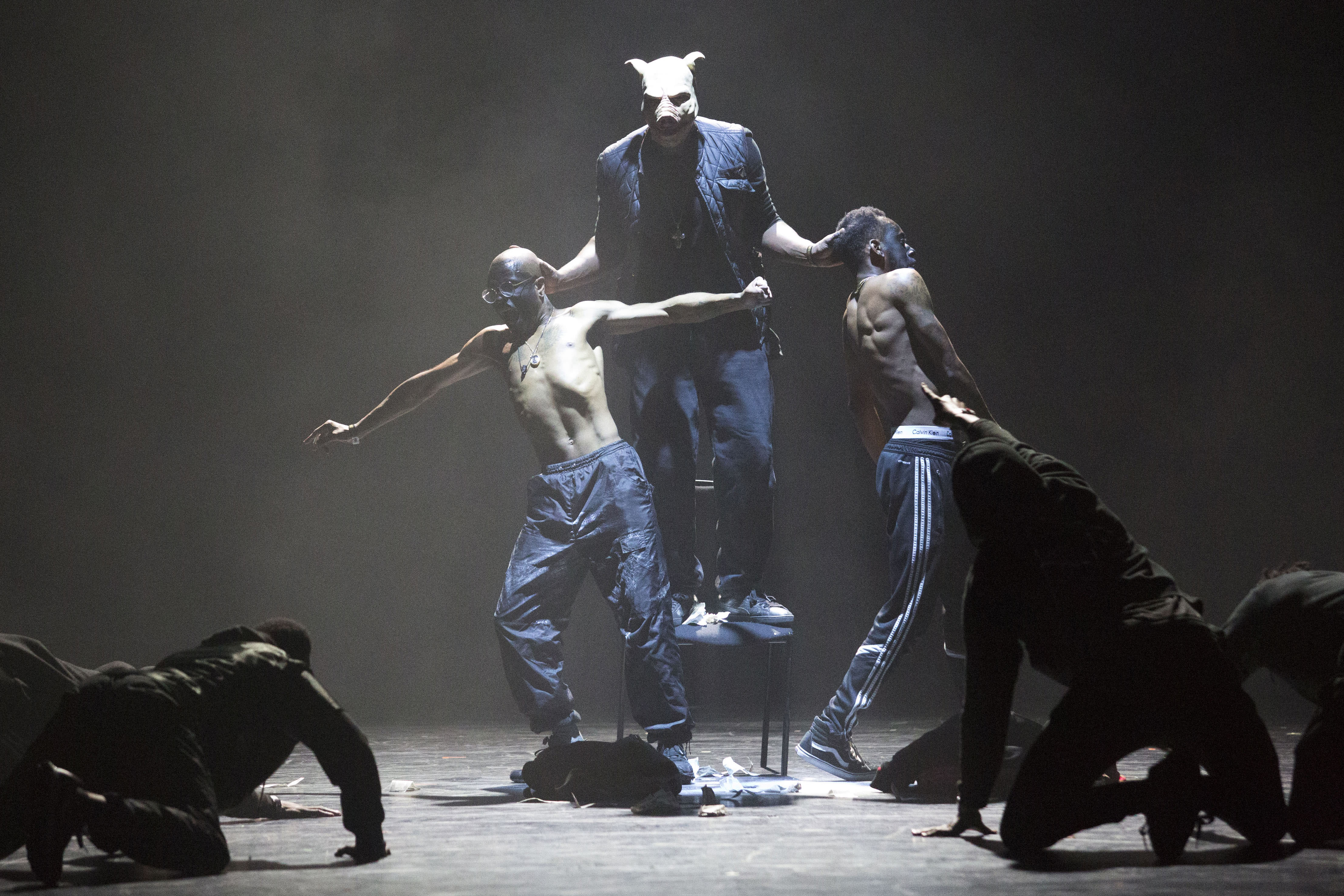 TrapLord © Glodi Miessi
About the Project
 Traplord, created by Ivan Blackstock, explores how socially disenfranchised young Black men grapple with some of the biggest philosophical questions of our time on their own terms.
Driven by frustration at the stereotyping of Black men in contemporary British society, artist and choreographer Ivan Blackstock developed this piece in response to themes and ideas in Plato's Allegory of the Cave, William Golding's Lord of the Flies and Franz Kafka's Metamorphosis.
Mediated through the influences of Trap, Grime and Hip Hop, the piece utilises a raw and confrontational style of dance, movement and spoken word to explore hard-hitting and blisteringly current themes from police brutality to crime, drugs and gang culture.
The narrative follows a young man as he struggles with the breakdown of his family and is introduced to a new social circle. This alternative 'family' offer camaraderie and fun. Their lawless behaviour is exciting and intoxicating. They perform a hyper masculinity. Soon the chaos of life with the gang reaches a crescendo and erupts into violence. The piece ends with a stage flooded with young men. Snippets of their lives appear on a large screen above, re-playing moments, choices and split second decisions. We end with a mass movement piece, as the young men move in unison. One by one they break free and follow their own paths. 

Read more
The project is designed to offer multiple entry points for younger audiences to experience the Traplord story, alongside the performance itself:
• Engagement project – Series of engagement workshops leading to the formation of a 'Creative Collective' of young men aged 18-25 with a range of creative talents who will act as a sounding board of the creative team and creatively contribute to the work – this will provide participants with their first professional experience in theatre and the arts
• Film - Various moments, key scenes and aspects of the narrative will be made into short form film content to be released online
• Photography - documenting the young men who have participated in engagement project – could be installed as an exhibition alongside the production
• Streetwear collaboration - costumes will be created in collaboration with a streetwear brand
• The music will be released prior to the stage production
Why should you support us?
This project will amplify the voices of young Black artists.
Through the engagement project, it will provide a pathway into the cultural sector for young men who may not have otherwise had the opportunity. It is a flexible piece, designed for large, non-traditional performance spaces - could be adapted to socially distanced performances.
The digital and site-specific elements of the piece bring dance to an environment that is familiar to young people who may not have been to a theatre before. It will also connect with existing theatre and dance audiences who might not otherwise encounter these themes and ideas.
There are always risks associated with creating new work, but innovation is essential to keeping the art form of ballet fresh and relevant for contemporary audiences. New work is necessary to continue developing talent, to encourage bold and exciting new collaborations, and to diversify audiences discovering dance for the first time.
Who are we?
Ivan Blackstock is one of the UK's most exciting emerging artists. From his work with Birdgang Dance Company to his independent artistic endeavours; Ivan stands out as a unique creative voice challenging the perceptions of Hip Hop dance and the wider Street Culture scene in the UK. Ivan has forged an alternative path and developed as an artist committed to working in a multidisciplinary context. He has recognised and responded to the needs and cultural engagement patterns of young audiences, considering the multiple live and digital entry points needed to bring these audiences to art. This is an inspiring vision.
Ivan is currently focusing on creating work for the theatre, and has recently become Artistic Director of CRXSS PLATFXRM, a new arts organisation showcasing the future of street culture.
Other collaborators on this project include:
• Jonzi D, Artistic Director and Founder of Breakin' Convention and Associate Artist at SW
• Michael 'Mikey J' Asante, a renowned producer, composer, singer, dancer and DJ
• Magero, poet and spoken word artist
• Gbolohan Obisesan is an award-winning British Nigerian writer and director.
• Jenn Nkiru is a visionary artist and film director exploring identity.
• Torben Lars Sylvest is a self-taught music producer and sound designer based in London.
Co-producers:
Sadler's Wells is a world-leading creative organisation dedicated to dance in all its forms. Our vision is to create, through dance, a depth of connection beyond borders, cultures and languages, so we see ourselves in each other.
Sadler's Wells commissions and presents more new dance work than any other theatre in the world, embracing the popular and the unknown. Since 2005, we have helped to bring over 170 new dance works to the stage. We supports the development of dance artists and choreographers at every stage of their career. We give the next generation of artists the means to develop further. Sadler's Wells is committed to presenting new work by cutting edge choreographers, dancers and companies.
Manchester International Festival (MIF) is the world's first festival of original, new work and special events. Over the past 12 years, more than a million people have experienced MIF projects around the city and beyond – everywhere from theatres and galleries to schools, churches and railway depots. Created by leading international artists, often working in collaboration with local residents, our works have thrilled visitors, impressed critics and inspired people all over Greater Manchester.
Ivan Blackstock
Artistic Director & Choreographer
News
FEDORA Artists Series, FEDORA Prizes, Jury Nominee
Sadler's Wells Theatre
12 November 2020
Reflecting upon black-British masculinity in crisis, violence and the negative stereotyping of black men in contemporary society, Ivan Michael Blackstock is the Artistic Director and Choreographer of TrapLord, nominee of the FEDORA - VAN CLEEF & ARPELS Prize for Ballet 2020.
Read more
If you are a company or tax resident in Belgium, Bulgaria, Croatia, France, Germany, Greece, Hungary, Italy, Spain, Switzerland or the United Kingdom and do not wish to receive the associated crowdfunding benefits, you can receive a tax receipt instead. To do so, please click on "Pledge without a reward" and type in the amount you wish to donate.
Please note that according to the Charities Aid Foundation, UK residents can only obtain a tax receipt for donations between GBP 100 and GBP 9,999.
Please note that according to the Swiss Philanthropy Foundation, Swiss residents can only obtain a tax receipt for donations of minimum 100 CHF.
Donations as of €5 are still possible via FEDORA's payment page for anyone wishing to make a donation of under £100 or 100 CHF without receiving a tax receipt.
Learn more about possible benefits or tax deductions related to your donation
here
.
Support sustainable innovation in opera and dance