FEDORA
Van Cleef & Arpels
Prize for Ballet
Nominee 2020
Back to 2020 Nominees
Jury
Nominee
LIGHT: Bach dances
/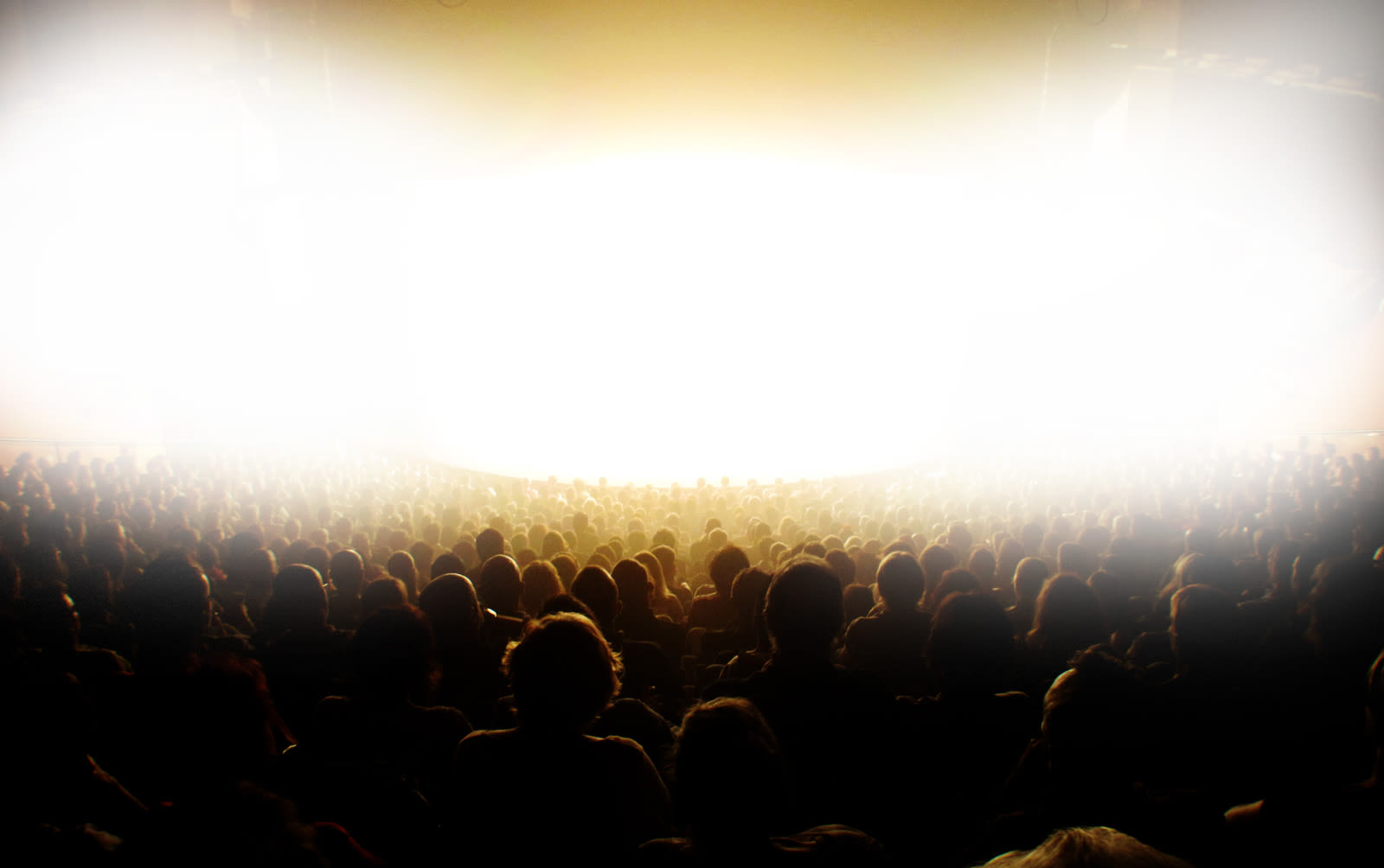 LIGHT: Bach dances - Hofesh Shechter Company and Royal Danish Opera co-production © Tony Birch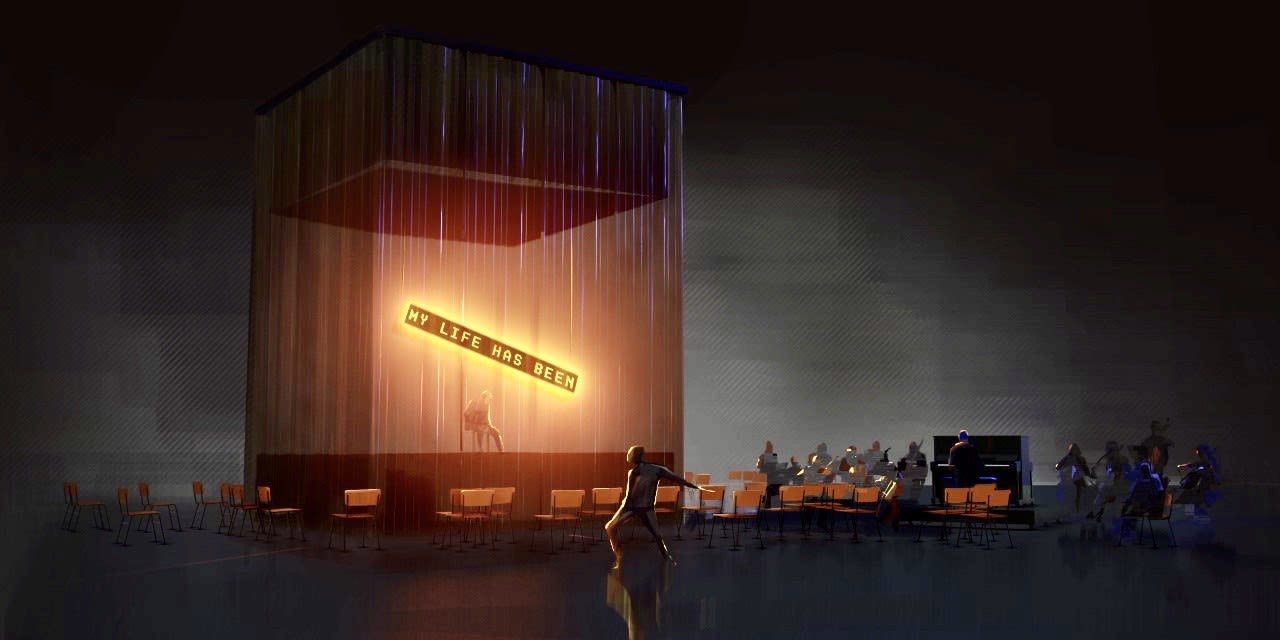 LIGHT: Bach dances - Hofesh Shechter Company and Royal Danish Opera co-production - Tom Scutt Design © Tom Scutt
About the Project
Only by dancing in the abyss can we celebrate the LIGHT.
Bach's cantatas, Hofesh Shechter's profoundly affecting choreography and audio testimony of people facing death come together in a moving, thought-provoking and life-affirming dance, music and theatre piece.
Read more
Following their hugely successful creative partnership as co-directors of Royal Opera House London's 2015 production of Gluck's Orphée et Eurydice, restaged at La Scala Milan in 2018, internationally-renowned choreographer Hofesh Shechter and award-winning Opera Director John Fulljames reunite and collaborate with conductor Lars Ulrik Mortensen to create a major new production.
A trialogue rich in emotion and sound, LIGHT: Bach dances will be performed live by baroque orchestra Concerto Copenhagen, 10 singers, and 11 dancers. Poignant interviews with people contemplating death expose universal questions that touch us all – facing the unknown, loss of control, faith, shame, and acceptance. These witnesses do not appear onstage, and their absence is palpable - some may no longer be with us when the work premieres. Their powerful testimony gives them a voice, a story to be told.
LIGHT: Bach dances will reimagine Bach's music, originally composed at a time when life was perceived as preparation and death the ultimate salvation, to explore what dying now means to us today. Shechter's raw, fragile choreography will bring a new currency to Bach's cantatas, sung live, and the interweaving audio testimony of people nearing the end of their lives, a new urgency. In an era when we have ceased to embrace it, this work reveals the complex emotions arising in the face of death.
"I have been always fascinated by death and the perspective it gives to our lives - but here, now, facing real people facing death, this moment feels important. I believe that staring the monster in the eye is the only way to tame it. I hope to stare into this dark abyss and feel at ease in a way that celebrates our existence." Hofesh Shechter
Produced by Royal Danish Theatre and Hofesh Shechter Company
Research and development supported by Cockayne - Grants for the Arts and The London Community Foundation
Why should you support us?
Join us and be the first to fund bold, new performance that is capturing the present and shaping the future.
Bold new performance: This 80-minute multi-disciplinary work will take shape where movement, music, voice, and text combine, giving audiences a completely new theatrical dance and music experience. Your support will contribute towards innovation and the work's development as Shechter, Fulljames and Mortensen push their practice in new directions with creatives from across art forms including designers for theatre, dance and opera Paule Constable and Tom Scutt.
"We want to make a piece of dance and music theatre which merges music, text, image and dance, as the best opera does; while remaining totally honest with our audience, in the way that the best contemporary dance and music does." John Fulljames
Capturing the present: In 2020 we face the unknown on a global scale. LIGHT: Bach dances will unite audiences in the one certainty we all share, creating an emotional and powerful experience that delves deep into our essence, explores our own perspectives on death and connects us in a way that celebrates our existence.
Shaping the future: Your support will contribute towards artistic ambition, international collaboration and the production of exceptional live performance for the European and global stage. After its world premiere in Copenhagen in 2021 we plan to stage its UK premiere and tour to European cities such as Stuttgart and Luxembourg. This is the first multi-disciplinary co-production of its kind for Hofesh Shechter Company and our partner the Royal Danish Opera. As we learn from this ambitious project we want international and emerging artists to learn with us and be part of the journey and its legacy.
International Circle of Support
Marking the development of this timely and important production, Hofesh Shechter Company is delighted to announce our new International Circle of Support to coincide with the launch of Fedora's Transnational Giving Europe Platform.
Together, as founders of this new international circle your combined support of €10,000 will enable us to widen our casting to include international and emerging artists. Your investment will enable John Fulljames to cast exciting new vocal talent, alongside senior vocalists. Hofesh Shechter will cast 11 international dancers among whom will be professionals at an early stage in their careers including dancers who have grown through our apprentice programmes. 
Who are we?
Hofesh Shechter Company is a boundary-breaking dance company led by choreographer and Artistic Director Hofesh Shechter, recognised as one of the world's most exciting artists making stage work today. We believe that dance has the ability to prod, poke and tap into our deepest emotions. In all our work, our mission is to move ourselves and our audiences beyond reason.
We create projects of world-class quality and present at leading international venues including the Royal Opera House and Sadler's Wells, London; Teatro alla Scala, Milan; Brooklyn Academy of Music, New York; Théâtre de la Ville, Paris; Orchard Hall, Bunkamura, Tokyo; and the Sydney Opera House. We also take dance to unexpected places including the Tower of London and music venues such as Brixton Academy, London and have been recognised for bringing contemporary dance to a whole new audience, particularly a younger audience. We aim to innovate, provoke and challenge, to take our work across the world, to develop the next generation of exceptional dancers and make contemporary dance relevant by engaging young people in its enjoyment.
For our boundary breaking company with global reach, LIGHT: Bach dances marks our next major international project in development. With the Royal Danish Opera, we are drawing together a team of international artists and performers, including Danish Music Director Lars Ulrik Mortensen, an acclaimed harpsichordist and chamber musician who will be conducting Concerto Copenhagen, Scandinavia's leading early music ensemble; Israeli-born Choreographer and Co-director Shechter and 11 exceptional international dancers from our Company; and Denmark-based, Co-director Fulljames who will cast senior soloists including British Soprano Mary Bevan, internationally renowned in baroque, classical and contemporary repertoire, alongside highly-talented emerging singers. They will be joined by award-winning designers Tom Scutt and Paule Constable.
Hofesh Shechter
Co-Director and Choreographer
John Fulljames
Co-Director
Lars Ulrik Mortensen
Conductor
Tom Scutt
Set and Costume Designer
Paule Constable
Lighting Designer
Partners
Royal Danish Opera
Denmark
If you are a company or tax resident in Belgium, Bulgaria, Croatia, France, Germany, Greece, Hungary, Italy, Spain, Switzerland or the United Kingdom and do not wish to receive the associated crowdfunding benefits, you can receive a tax receipt instead. To do so, please click on "Pledge without a reward" and type in the amount you wish to donate.
Please note that according to the Charities Aid Foundation, UK residents can only obtain a tax receipt for donations between GBP 100 and GBP 9,999.
Please note that according to the Swiss Philanthropy Foundation, Swiss residents can only obtain a tax receipt for donations of minimum 100 CHF.
Donations as of €5 are still possible via FEDORA's payment page for anyone wishing to make a donation of under £100 or 100 CHF without receiving a tax receipt.
Learn more about possible benefits or tax deductions related to your donation
here
.
Support sustainable innovation in opera and dance