FEDORA Platform
Prize for Public Vote & Crowdfunding Campaign
Winner 2019
Back to 2019 Nominees
Audience's favourite
Touche le ciel - Dance & New Technologies
France
La Fabrique de la Danse
/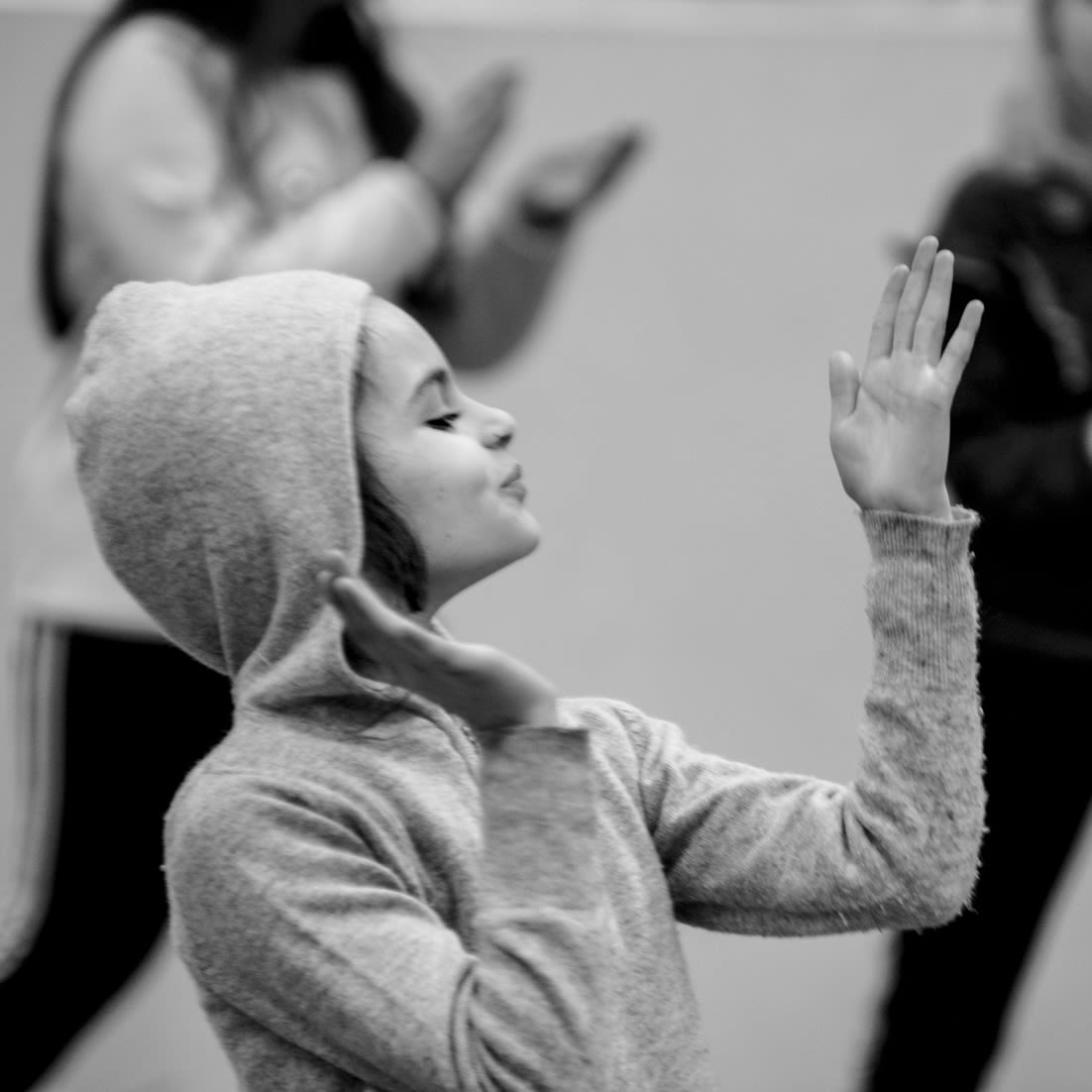 Rehearsal © EMMANUELLE.STAUBLE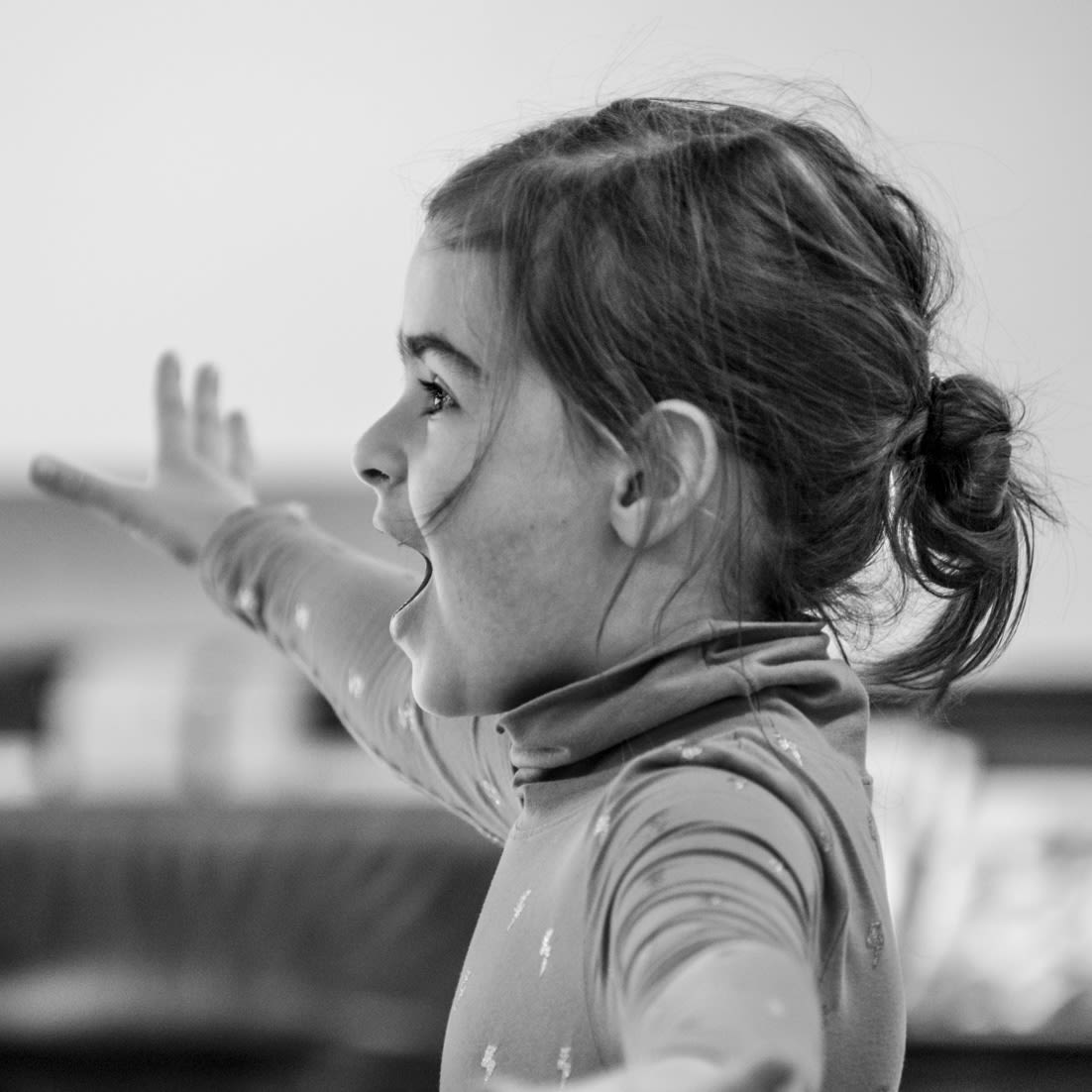 Everyday life expression © EMMANUELLE.STAUBLE
Dance & New Technologies © Emmanuelle Stäuble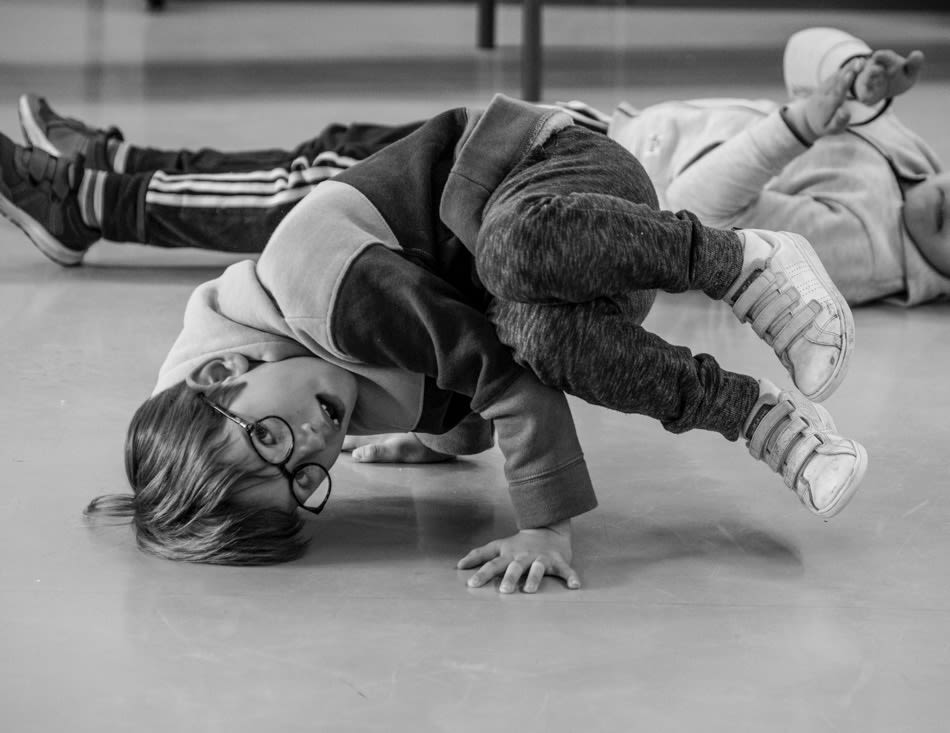 Hip-hop figure © EMMANUELLE.STAUBLE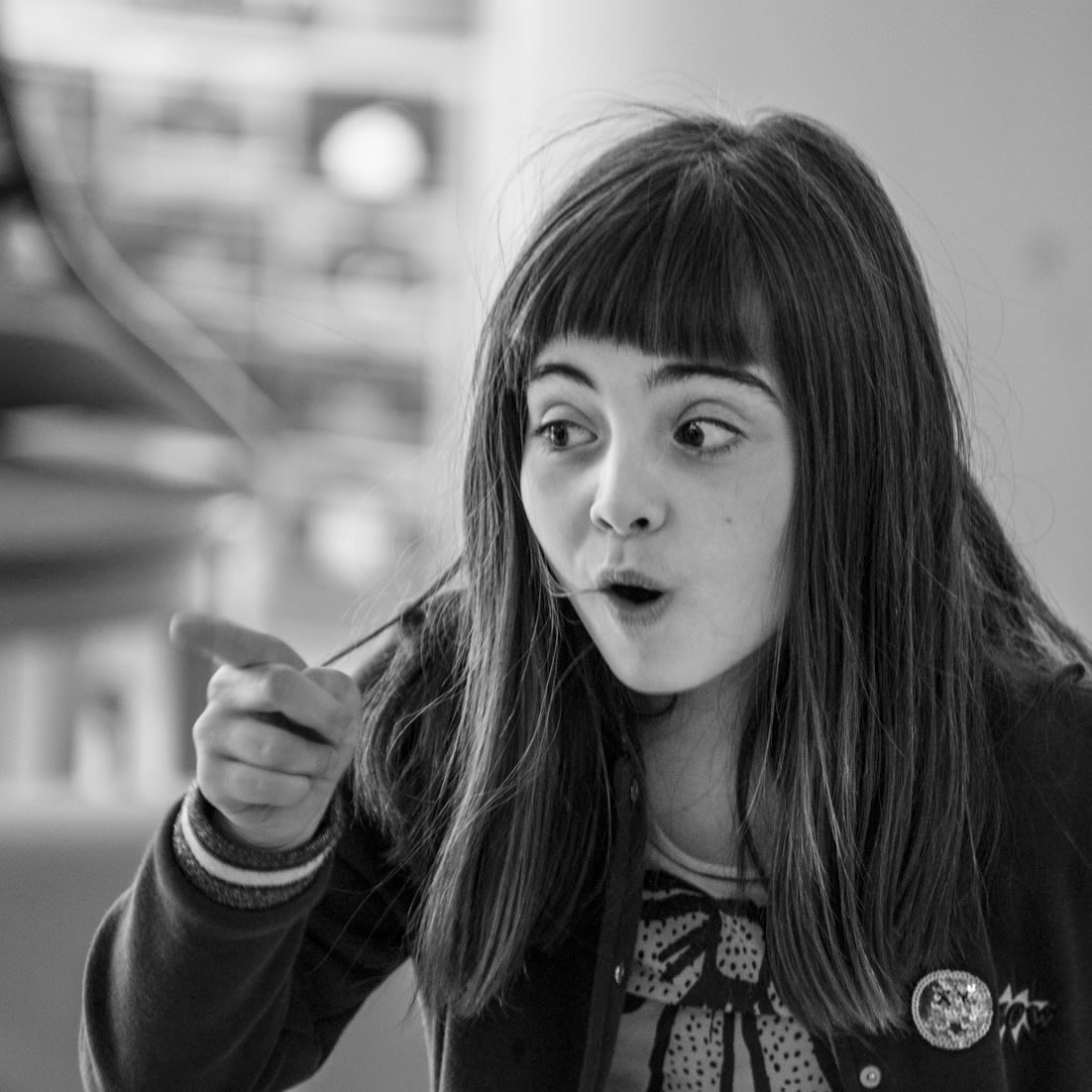 Everyday life expression © EMMANUELLE.STAUBLE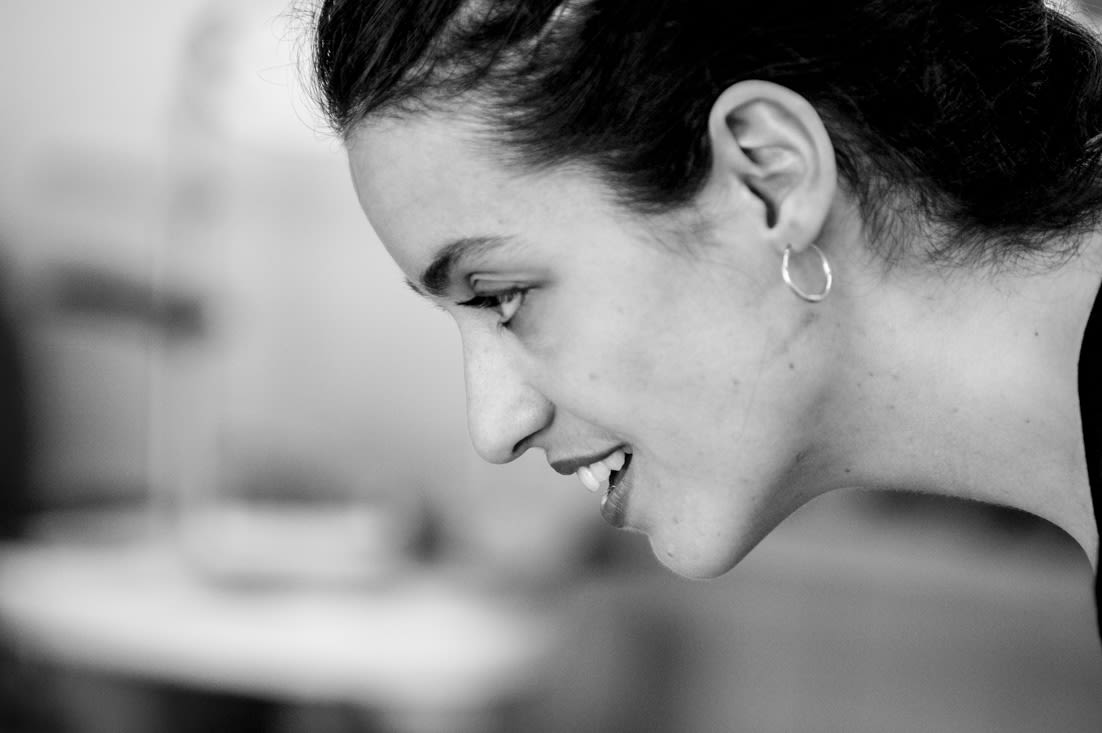 Tess Blanchard © EMMANUELLE.STAUBLE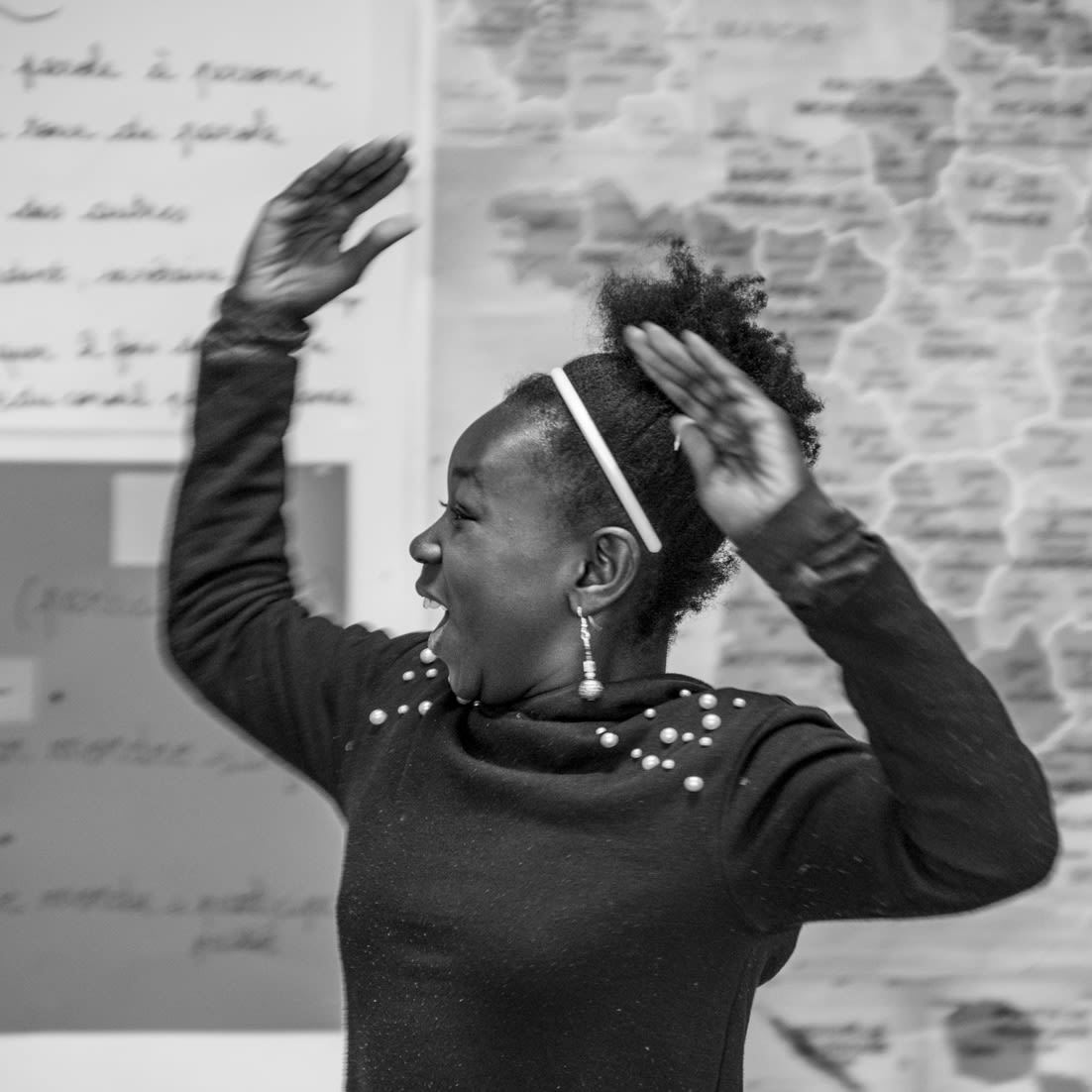 Joy © EMMANUELLE.STAUBLE
Hand's choreography © EMMANUELLE.STAUBLE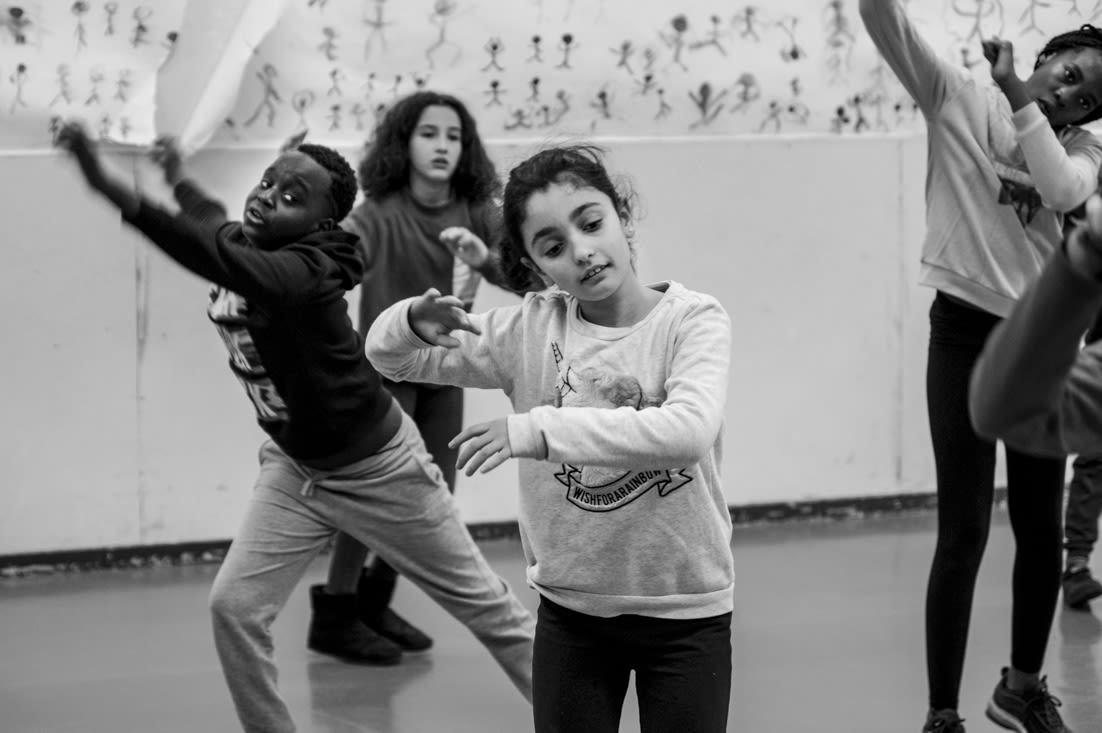 School choreography rehearsal © EMMANUELLE.STAUBLE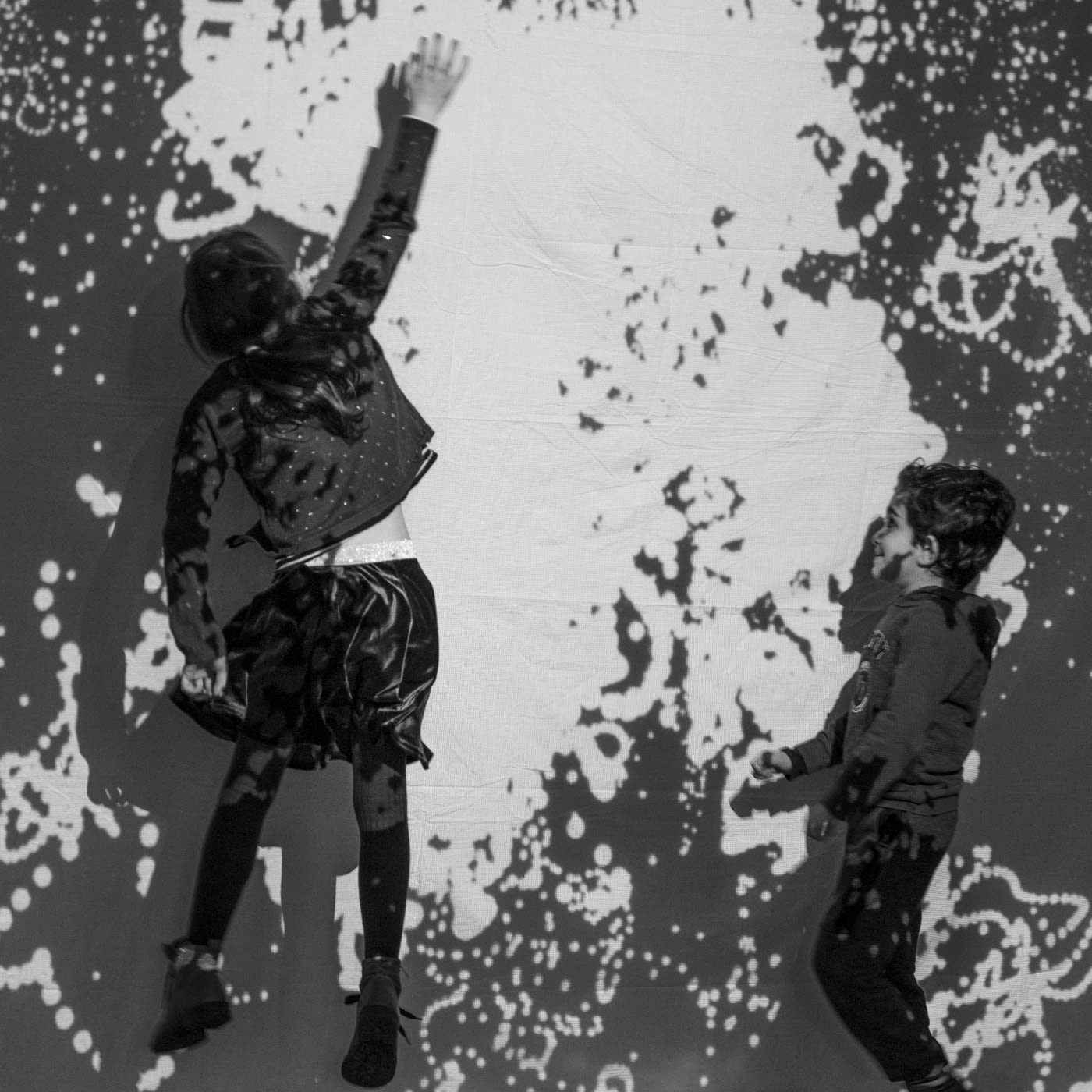 Touche le Ciel © Emmanuelle Stäuble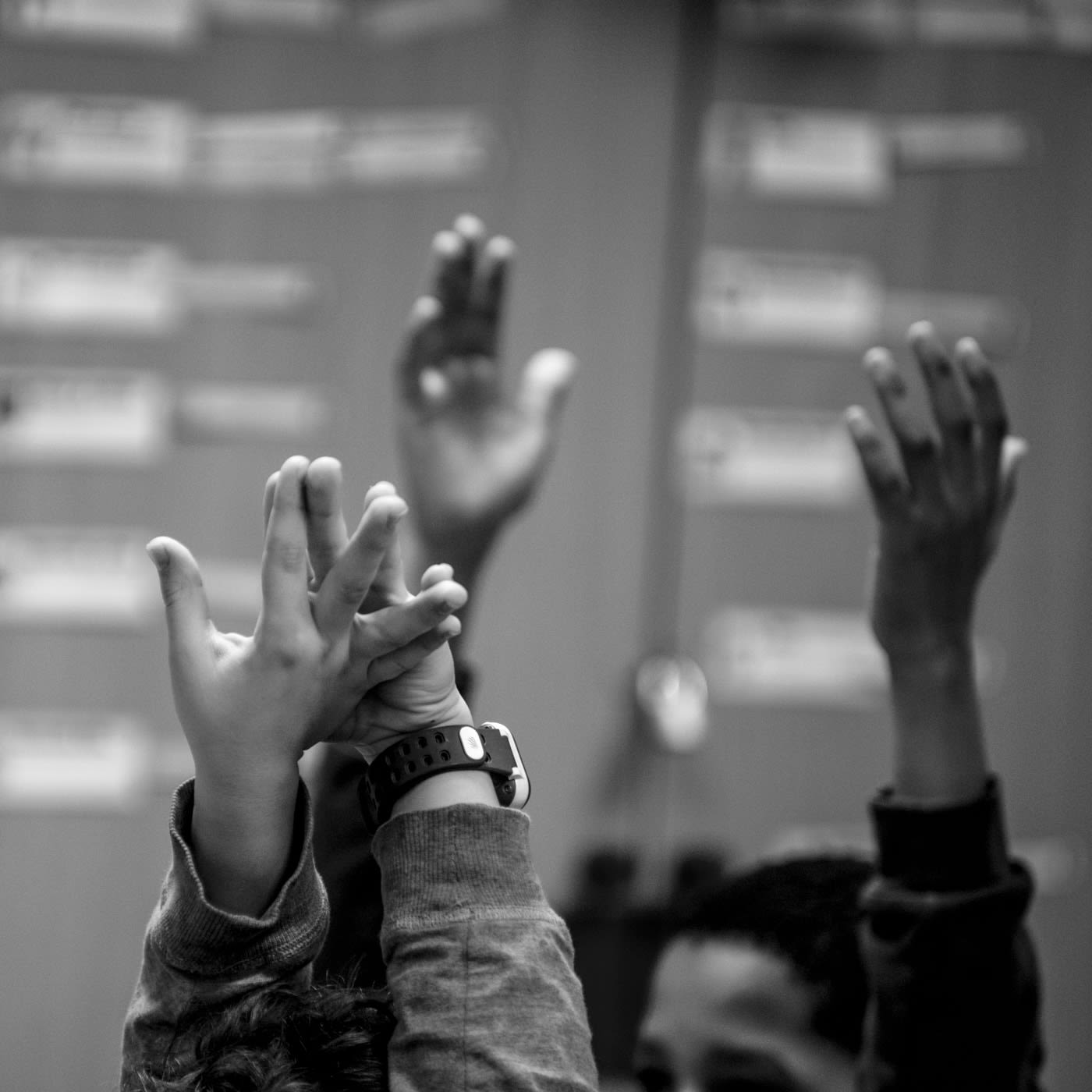 Touche le Ciel © Emmanuelle Stäuble
About the Project
The crowdfunding campaign is now over, but it is still possible to support the project directly on La Fabrique de la Danse website, via this page : https://creer.lafabriquedeladanse.fr/touche-le-ciel
"Touche le Ciel - Dance & New Technologies" is a local arts education program created for children at the East of Paris schools. It provides its current 700 beneficiaries a cultural gateway into artistic creation and innovation, as well as enables them to develop and gain essential skills to thrive in the world : collaboration, listening, curiosity, tolerance and emotional intelligence.
«Touche le ciel - Danse et nouvelles technologies» est un programme d'éducation artistique à destination des élèves de l'est de Paris. Il offre à ses 700 bénéficiaires actuels une ouverture culturelle par la création artistique et l'innovation, tout en leur permettant de développer et d'acquérir les compétences essentielles pour s'épanouir dans la société: collaboration, écoute, curiosité, tolérance et intelligence émotionnelle.

Read more
The project was created in 2017 at two Parisian schools of the Robert Doisneau's underprivileged education network. Over the last 10 years, our team at La Fabrique de la Danse has been hosting dance sessions in the neighborhood giving children the opportunity to participate. Hence in 2017 we wanted to further develop our mission by establishing our dance education in these three given schools. Thanks to the support of our partners, the local studio Le Regard du Cygne and the local conservatory, we launched the dance education program "Touche le Ciel" for all students enrolled at the primary school "Ecole des Amandiers" and at the middle school "Collège Robert Doisneau" (20th arrondissement, East Paris).
During one school year, the project represents currently 250 hours of intervention in total and offers the following activities in class :
an approach to contemporary dance and the discovery of contemporary choreographers;
the discovery of improvisation and choreographic composition with young emerging choreographers;
the awareness of career options within the creative industries;
excursions, performances and meetings with artists at famous cultural institutions (CENTQUATRE-Paris, Théâtre National de Chaillot, Gaîté Lyrique, Philharmonie de Paris);
original technology experiments with experts (video mapping, 3D jumpsuit…);
the development of student's digital practices on three digital tools (Datadanse, Numeridanse et DanceNote) in order to make them autonomous;
choreography training sessions for teachers too.

At the end of the school year, the project ends with exhibitions of photos taken in class and art pieces made by children all along the program. There are also dance shows in the schools or on stage, at Le Regard du Cygne, featuring children of the program. It is the opportunity for students and artists to share the project with the families.

The Fabrique de la Danse's team has been transmitting its original pedagogy to 12 emerging choreographers who are facilitating the dance workshops. For them, it is the opportunity to take part sustainably in an artistic education program as well as gain a useful work experience. The number of choreographers trained by La Fabrique de la Danse will increase in the following years. Today, the project offers 12 hours of workshops and 2 cultural class excursions to every 700 students of the Ecole des Amandiers and the Collège Robert Doisneau (East Paris). Thanks to this growing number of involved choreographers, for its third edition, "Touche le Ciel" will be expanding and will include 400 hours of regular creative workshops for students at "école des Amandiers" and "collège Robert Doisneau" as well as two other pre-schools and primary schools in the neighbourhood over the next years. The association wishes to consolidate the project in the schools where it is currently ran and then extend it to other schools.

Our goal is for the program to exist in a long-term scale, in order to have a relevant impact on its beneficiaries and on the neighbourhood. Furthermore, La Fabrique de la Danse will inaugurate its own renovated building in the 20th arrondissement, East of Paris, in 2021. Because of this location, it will be not only obvious for La Fabrique de la Danse to pursue this project with the children presently involved in the neighbourhood but also to reach new audiences and collaboration opportunities. Indeed in the following years, the team wants to extend the project Touche le Ciel to others schools. 
Why should you support us?
By contributing to our project Touche le Ciel, you are supporting a program which allows every single student of 2 schools to discover and practice dance during schooltime, and consequently, learn fundamental values such as inclusion, respect, sharing, equality, and tolerance. Thanks to your support, you will allow La Fabrique de la Danse to duplicate this program in new schools over the 20th arrondissement, or even over other parts of France. Moreover, it the future, every French students following the Touche le Ciel project will have an european penpal with whom he will be able to chat thanks to new technologies and share his experience about Dance. Touche le Ciel will encourage a long term intercultural dialogue and inclusion throughout Europe. Each child deserves to discover more about Dance throughout his or her school years ! Help us to spread this project in other communities and make every student dance !
En contribuant à Touche le ciel, vous soutenez un projet qui permet à tous les élèves de 2 établissements scolaires de découvrir et pratiquer la danse sur temps scolaire, ainsi que d'acquérir les valeurs fondamentales que sont l'inclusion, le respect, le partage, l'équité et la tolérance. Votre soutien nous permettra de dupliquer le projet à de nouvelles écoles, dans le 20ème arrondissement de Paris voire sur le territoire national. De plus, à plus long terme, chaque élèves pourra avoir un correspondant étranger avec qui il pourra partager l'expérience Touche le Ciel. Le projet s'inscrit ainsi dans une démarche de dialogue interculturel à travers l'Europe. Chaque enfant mérite de découvrir la danse à l'école. Aidez-nous à déployer l'aventure Touche le Ciel à d'autres territoires, et ainsi à faire danser chaque enfant. 

As of 250€, we can take 25 students to one cultural class excursion (ballets, exhibitions, etc.)
As of 1 000€, we can offer all the dance sessions during one school year for one class in a primary school
As of 3 000€, we can offer to all student of one primary school two cultural class excursions per year
As of 7 000€, we can get the choreographers and Jacques Hoepffner to be the creative directors of an impressive Dance and New Technologies show featuring 100 children of the project
As of 13 000 €, we can run the whole project in one school during one school year, which include all the dance sessions and the cultural outings for every students of the school
3 000€ permettra d'offrir 2 sorties culturelles à chaque enfant d'une école primaire.
7 000€ nous permettra d'impliquer plusieurs classes dans une création mêlant danse et nouvelles technologies. 
Who are we?
The success of this project is due to the involvement of our strong, professional and trustworthy operating and artistic teams. The teams have a lots of resources and know how to get people on its side so that every child dance at the end !
The operating project team in La Fabrique de la Dance is composed of Orianne Vilmer, President of La Fabrique de la Danse, Alexandre Legay , General Secretary, Clara Schwarz, Coordinator of the whole project and several volunteers. The project is also ran thanks to the involvement of Camille Verdeau, Coordinator for Le Regard du Cygne for the secondary school, and the two School Directors, François Bonnard et Karim Yahiaoui. All their teaching teams are also involved in designing the content of the program, whatever is the field they teach - it could either be mathematics, french literature and so on.
The artistic team is headed by Christine Bastin, Artistic Director of La Fabrique de la Danse, an experienced choreographer who took part in designing the pedagogic methodology during the first edition of Touche le Ciel. The current young choreographers who facilitated the dance sessions are Tess Blanchard, Marie Simon, Anaïs Rouch, Elsa Lyzcko, Rémi Esterle, Marion Parrinello, Smaïl Kanouté, Marie Désoubeaux, Sylvain Riéjou, Nicola Vacca , Delphine Demont, Eva Klimockova. The project perpetuation and extension will enable new emerging choreographers to join the team and learn an original pedagogy. The project extension will enable La Fabrique de la Danse and its team to transmit an original pedagogy program to new emerging choreographers. The artistic team is also composed of Jacques Hoepffner, a new technologies expert, K Goldstein, the videographer responsible for directing Instagram content and the documentary film, as well as Emmanuelle Staüble, a photographer. Each professional has been selected for their willingness to take part in this project and their ability to learn and to adapt to school environments.
Christine Bastin
Choreographer
Alexandre Legay
General Secretary
Clara Schwarz
Coordinator of the project
Partners
Le Regard du Cygne
France
Ecole élémentaire des Amandiers
France
Collège Robert Doisneau
France
The 20th District Conservatory
France
If you are a company or tax resident in Belgium, Bulgaria, Croatia, France, Germany, Greece, Hungary, Italy, Spain, Switzerland or the United Kingdom and do not wish to receive the associated crowdfunding benefits, you can receive a tax receipt instead. To do so, please click on "Pledge without a reward" and type in the amount you wish to donate.
Please note that according to the Charities Aid Foundation, UK residents can only obtain a tax receipt for donations between GBP 100 and GBP 9,999.
Please note that according to the Swiss Philanthropy Foundation, Swiss residents can only obtain a tax receipt for donations of minimum 100 CHF.
Donations as of €5 are still possible via FEDORA's payment page for anyone wishing to make a donation of under £100 or 100 CHF without receiving a tax receipt.
Learn more about possible benefits or tax deductions related to your donation
here
.
Support sustainable innovation in opera and dance