FEDORA
VAN CLEEF & ARPELS
Prize for Ballet
Nominees 2019
Back to 2019 Nominees

Jury & Public
Nominee
Marry Me In Bassiani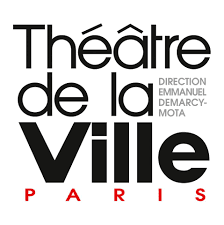 France
Théâtre de la Ville - Paris
About the Project
"Marry Me In Bassiani" is a choreographic creation of the collective (LA)HORDE. The rehearsals start this winter and the premiere will be in August 2019 at the SommerFestival in Hamburg.
Read more
 "For our previous piece TO DA BONE we worked on the hardstyle-dances (Jumpstyle) that we found on internet. By sharing their practice on internet, the users invent a new emancipation and question the issues of representation and representativity.
This research on post-internet dances and viral dances triggered questions on the origins of these dances, and brought us to understand how they could have been influenced by folkloric or traditional dances.
This led us to discover traditional Georgian dances. On our last trip we met the Georgian Ballet Ensemble ''IVERONI". We were told that under the communist era, the Ballet had served as a national unification but also as a resistance to keep the singularity of the country against the violent Soviet globalization. The instrumentalization of this dance raises interesting questions on how a dance can fight political power, and not be only decorative.
A few months ago, young people from Tbilisi demonstrated on techno music in front of the parliament of their country to contest the raids that took place in several clubs in the city; new places of emancipation of youth. Once again in the history of Georgia, dance becomes a form of peaceful protest, serving both a strong cultural identity and a way to enter in a contemporary life."
(LA)HORDE is going to work with 15 dancers from the Georgian Ensemble ''IVERONI", using their remarkable skills and extraordinary virtuosity. They will build with them a narrative about what they are, what they live, what they stand for. 
Why should you support us?
The artistic collective (LA)HORDE works on post-internet dances. By this term, borrowed from contemporary art, they do not just designate an inspiration from internet networks. They also research a different implication of the body. Above all, these self-taught dancers create a global community, and yet each culture brings its own specificity within the global. (LA)HORDE observed for instance that the jumpstyle dancers of the Eastern countries reflected the influence of Russian ballet: they use pirouettes, they have a special way of holding their bust. It is interesting to see that research on post-internet dances and viral dances, i.e. the most recent and contemporary manifestations of dance, made these young artists of (LA)HORDE want to understand the origins of these dances, the folkloric or traditional influences, and to revisit tradition and ballet.
This project can become a model of cross-cultural project in many ways:
An encounter between East and West, between emergent mobile young artists and a well-established company, between contemporary approach and traditional practices.
Who are we?
Marine BRUTTI
Choreographer
Jonathan DEBROUWER
Choreographer
Arthur HAREL
Choreographer
Co-producing Partners
Maison des Arts de Créteil
France
Bonlieu Scène Nationale
France
TAP - Théâtre Auditorium de Poitiers
France
La Comédie de Clermont-Ferrand
France