FEDORA
VAN CLEEF & ARPELS
Prize for Ballet
Nominees 2019
Back to 2019 Nominees

Jury
Nominee
Invisible Cities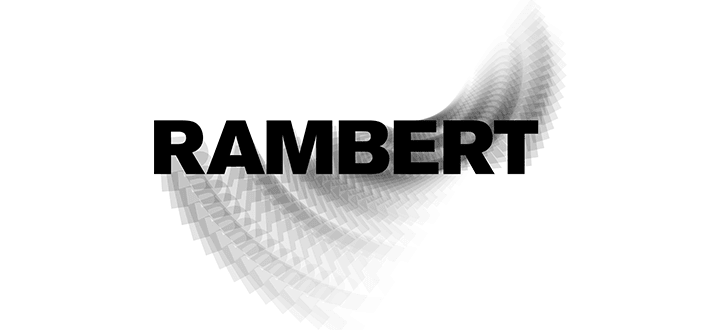 United Kingdom
Rambert
About the Project
Leo Warner, Sidi Larbi Cherkaoui, Lolita Chakrabarti, 59 Productions and Rambert bring to life a series of fantastical places in this world-premiere production set to premiere at Manchester International Festival in July 2019.
Centred on the edgy relationship between Kublai Khan, the volatile head of a vast empire, and explorer Marco Polo, this spellbinding mix of theatre, choreography, music, architectural design and projection mapping imagines a succession of alternative worlds – and reimagines what is possible in live performance.
Read more
World Premiere:
Manchester International Festival
Tue 2 - Sun 14 Jul 2019
Created for Mayfield, Manchester's iconic former railway depot, Invisible Cities distils both the essence of Manchester International Festival and the ambition that will define The Factory, the Festival's future home.
Produced by Manchester International Festival, 59 Productions, Rambert and Karl Sydow. Commissioned by Manchester International Festival, Brisbane Festival, Hong Kong New Vision Arts Festival, Sadler's Wells, SMG Live, Sheikh Jaber Al-Ahmed Cultural Centre (JACC) and Karl Sydow.
#InvisibleCities
Why should you support us?
Rambert is one of the world's leading independent dance companies. Our ambition is to be the world's most exciting dance company, making dance resonate for the 21st century.
By supporting, you will help Rambert to continue to give newer voices in the art form opportunities to make their best work, engage current audiences and reach new and wider audiences for contemporary dance.
Invisible Cities will be the first large-scale site-specific production in Rambert's 90-year history. Your support will enable us to continue expanding our range of new commissions and portfolio of dance to include full-evening pieces suitable for national and international touring, large-scale co-productions, site-specific performances and opportunities for emerging artists to showcase innovative work.
Who are we?
Director: Leo Warner
Co-Director & Choreographer: Sidi Larbi Cherkaoui
Adaptor: Lolita Chakrabarti
Concept & Design: 59 Productions
Composers: Dustin O'Halloran & Adam Bryanbaum Wiltzie of A Winged Victory for the Sullen
Set Designer: Jenny Melville
Costume Designer: Laura Hopkins
Lighting Designer: Fabiana Piccioli
Sound Designer: Gareth Fry
Video Designer: Nicol Scott
Casting Director: Sam Jones CDG
Creative Advisor: Benoit Swan Pouffer
Leo Warner
Stage Director
Sidi Larbi Cherkaoui
Choreographer
Lolita Chakrabarti
Writer
Dustin O'Halloran and Adam Wiltzie
Composer
Co-producing Partners
Manchester International Festival
United Kingdom
59 Productions
United Kingdom
Brisbane Festival
Australia
Sadler's Wells
United Kingdom