FEDORA
Van Cleef & Arpels
Prize for Ballet
Shortlist 2021
Back to 2021 Shortlist
Hotel
Birmingham Royal Ballet's new one act ballet, Hotel, from choreographer Morgann Runacre-Temple and composer Mikael Karlsson, combines live and pre-recorded multimedia to create a surreal, uncanny environment, in which secrets are shared, private moments revealed, and relationships inevitably unravel.
Presentation
Hotel is a new one act production ballet commissioned by Birmingham Royal Ballet and conceived by Morgann Runacre-Temple, rising choreographic star of stage and Dance for Screen. The specially commissioned score is from Swedish-born Mikael Karlsson; now living and working in New York, he has been described as "the composer of the future" (Dagens Nyheter). This will be Mikael's first UK work.
Sami Fendall is an exciting new voice in the world of stage design and this will be her first large scale ballet commission. Sami's initial designs for Hotel won the Linbury Prize for Stage Design, a the prestigious award that aims to support the next generation of designers for the stage.
The ballet was inspired by Morgann's fascination with the artist Dorothea Tanning, in particular her Hotel du Pavot, Chambre 202, itself a response to a popular song from her childhood:
In room two hundred and two
The walls keep talkin' to you
I'll never tell you what they said
So turn out the light and come to bed
Hotel follows the narratives of six guests and the subsequent unravelling of their relationships with each other and the staff. The stage space itself transforms moment to moment, first to a literal Hotel – a safe domestic space – and finally evolving into a hall of mirrors, a maze from which they cannot escape.
Morgann will work with her collaborative partner Jessica Wright to bring their experience in film to create a playfully interactive, multimedia live performance using pre-recorded and live camera work projected onto the scenery. The performers will interact with the on stage cameras which themselves drive the narrative; they are characters in themselves, allowing audiences behind the doors of the Hotel and into the secret lives of the occupants.
Morgann and Jessica will also create a separate digital version of Hotel, exploring the same ideas but made specifically for a digital audience.
/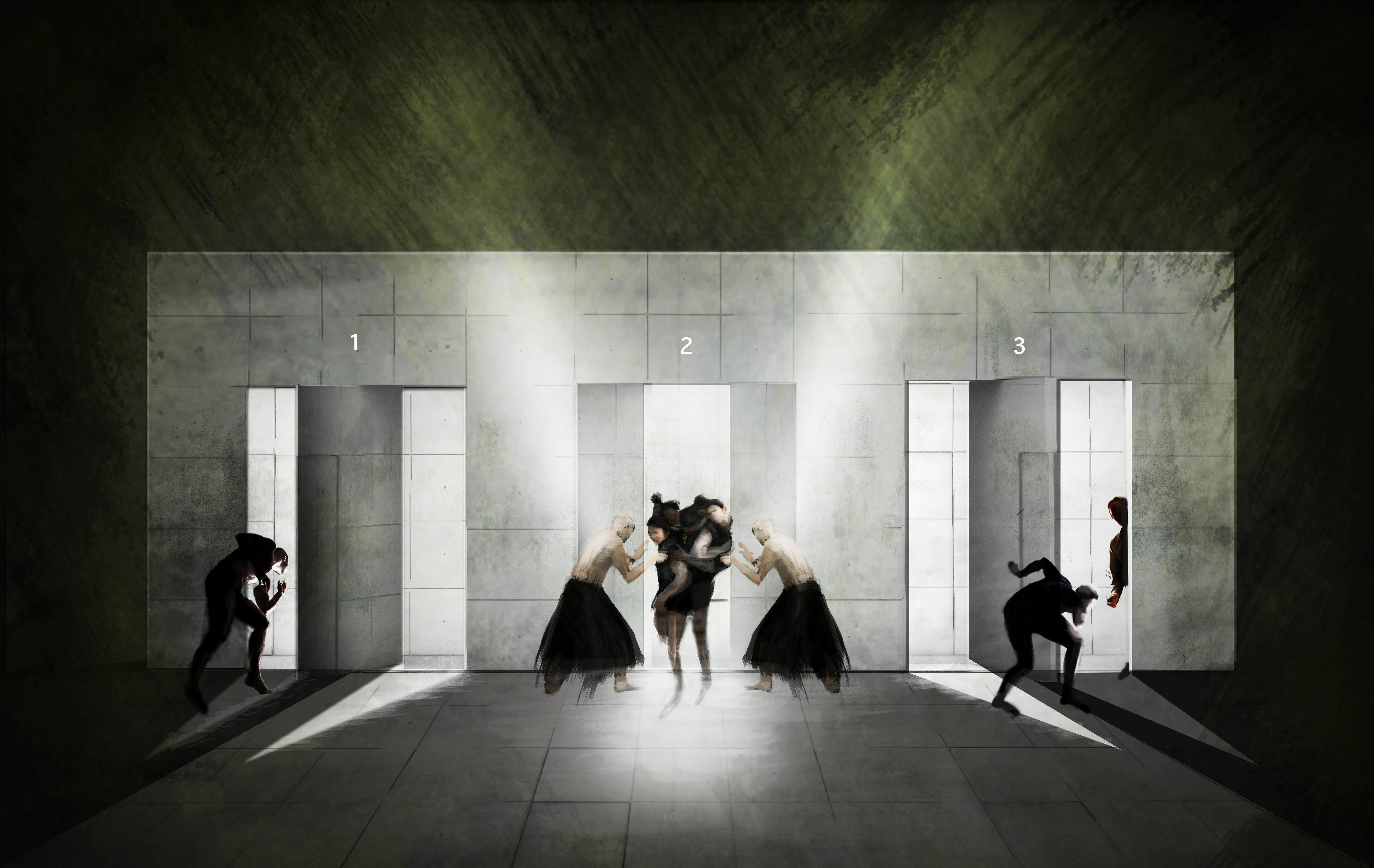 Hotel - Design by Sami Fendall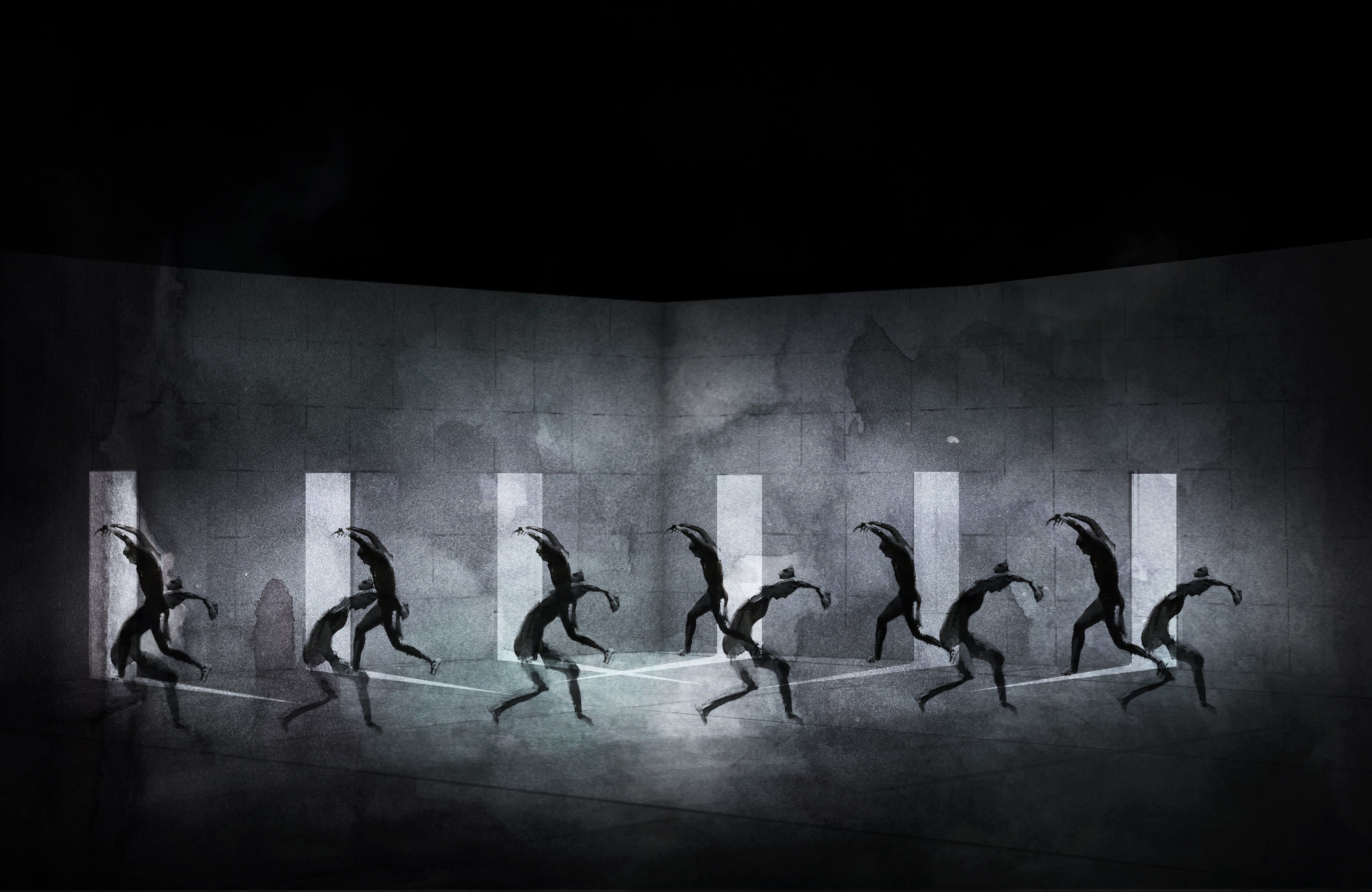 Hotel - Design by Sami Fendall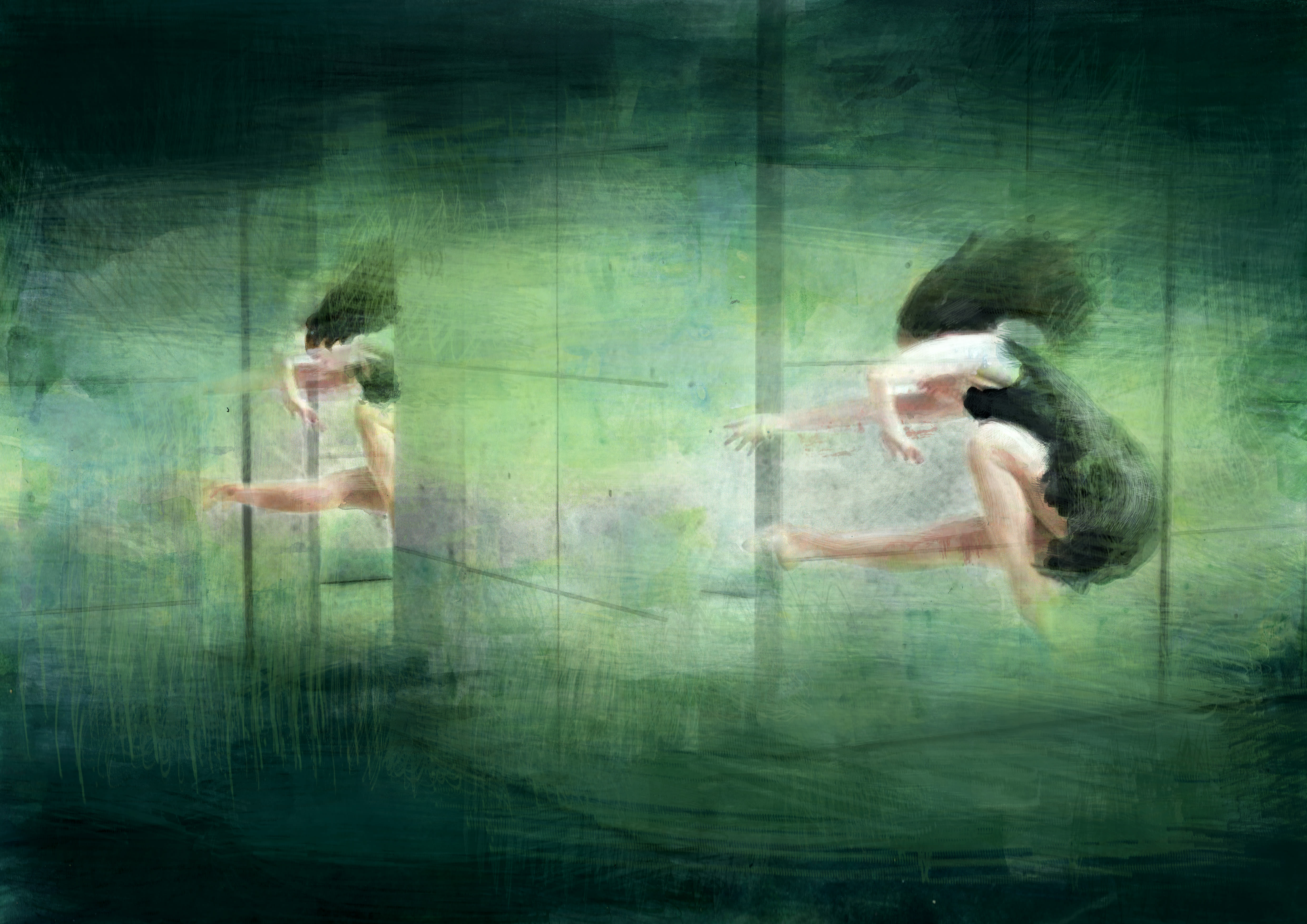 Hotel - Design by Sami Fendall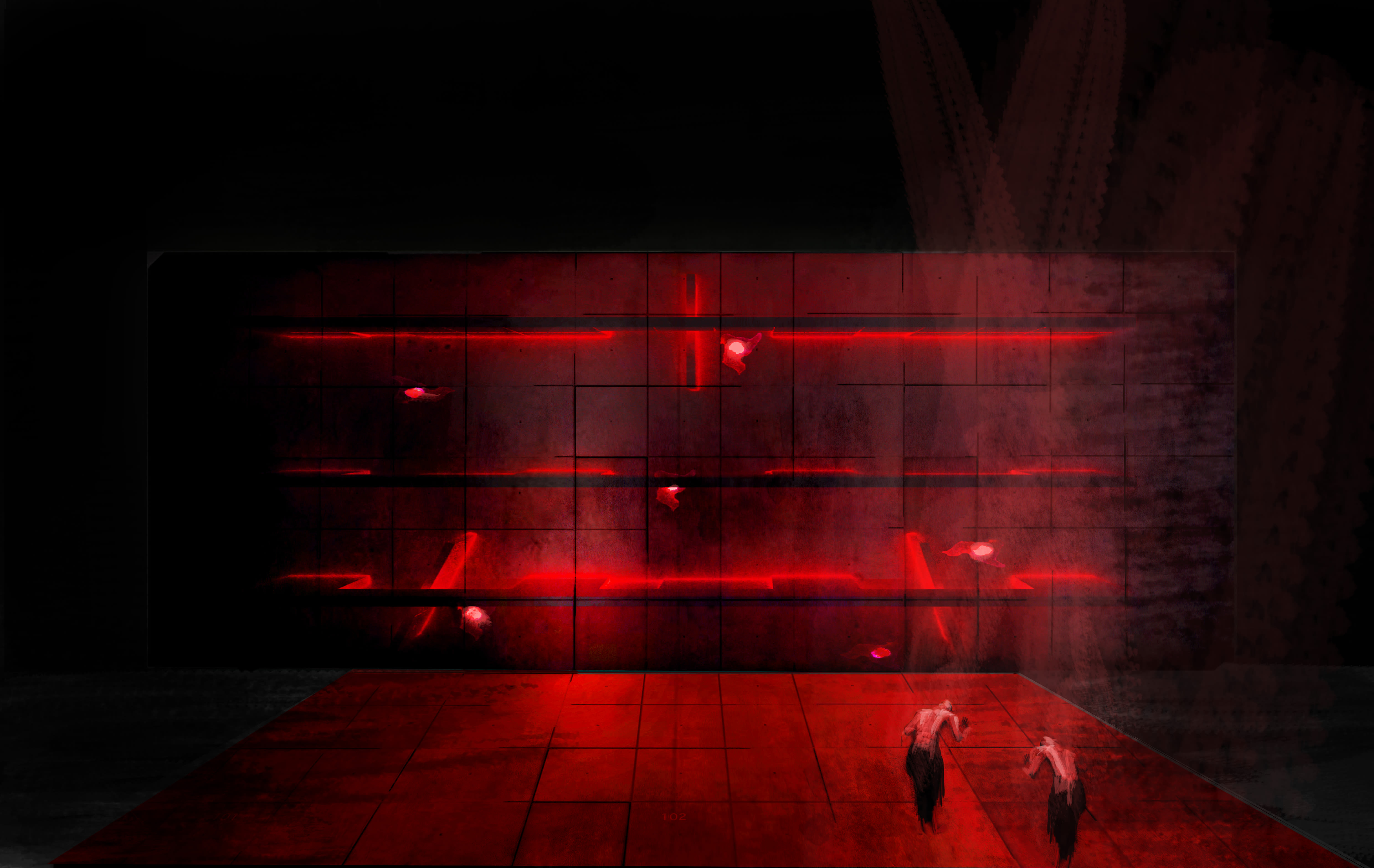 Hotel - Design by Sami Fendall
Artistic Team
Morgann Runacre-Temple - Choreographer - British.
Morgann was selected for the project following an application process for the Ballet Now development scheme. Morgann's work was considered fresh and accessible and something that would develop the practice and repertoire of Birmingham Royal Ballet.
Mikael Karlsson - Composer - Swedish.
One of the rising stars in composition and a voice not yet heard in the UK. Mikael brings a cutting edge modernism to his work which was a match for Morgann's style.
Sami Fendall - Designer - British.
Selected as part of the Linbury Prize for Stage Design Sami is an emerging designer and winner of the Linbury Prize with Birmingham Royal Ballet for Hotel. Sami shone through the Linbury Prize selection process and proved herself a collaborative partner, with an eagerness to learn.
Jessica Wright - Creative Associate/Co-Dance Film Maker - British.
Jessica and Morgann, known as Jess and Morgs, have made numerous Dance Films together for over 10 years bringing with them a host of skills and experience in the world of Dance Film, receiving multiple international film festival awards since 2017.
Christopher Ash - USA - Lighting Designer.
Christopher joins the team as an experienced lighting designer who also works in projection design. His expertise in this area will be of great benefit to the multi-media presentation and effectively lighting for the use of live video design.
Morgann Runacre-Temple
Choreographer
Sami Fendall
Set Designer
Jessica Wright
Creative Associate/ Dance Film Maker
Christopher Ash
Lighting Designer