FEDORA

Digital Prize
Shortlist 2020
Back to 2020 Shortlist
VIVISCIM - The Scenic virtual reality discovery
Platform member
Presentation
Viviscim (VIrtual VIsit SCenic IMmersive) is a multilingual web application inviting users to discover the scenic art through the sets and backstage of opera houses key productions, in an immersive 360° Virtual Reality experience.

Designed by digital artists in close collaboration with the opera houses teams, Viviscim application is an innovative entertainment and teaching tool for all age live perfomance audiences, teachers and cultural mediators.

By saving ephemeral installations, Viviscim is an innovative archiving extension for live art. It draws its inspiration in the virtual visits already successfully offered by many theaters all around the world, but aims to focus on the one thing that is truly ephemeral and seems to fascinate the audience : the production set. With Viviscim, the user can easily navigate in the set recreated with a high resolution imagery, and discover an in-depth informative and educational content on the stage direction, the set elements, the music and its composer, the libretto and the dramaturgy. Thanks to a close collaboration with opera houses teams, Viviscim highlights the set richness and details and offers expert contents.
Our project tends to build bridges between the cultural and social realm, and introduce new dialogues between opera houses and new audiences. By using digital technology, it aims to overcome cultural exclusion issues.
The purpose of Viviscim is to offer, freely, a worldwide inventory of opera houses key productions, all collected in one single web platform.

Viviscim V.1 is set up for 2020 with three main productions of the national Opera Orchestra of Montpellier, Badisches Staatstheater Karlsruhe and the Festival of Aix-en-Provence. With this project, the Opera Orchestra of Montpellier initiates an original collaboration between an opera house and digital artists from the Collectif Bjorn.  
Conscients de la fascination que peuvent procurer les décors de production, et afin de permettre à tous de découvrir les arts de la scène, l'Opéra Orchestre Montpellier et les artistes numériques du Collectif Bjorn créent VIVISCIM (VIsite VIrtuelle SCénique IMmersive), une application web multilingue de visites de décors d'opéras. Elle invite les utilisateurs à une expérience inédite et immersive en 360°, avec ou sans casque de réalité virtuelle.
Le projet d'application Viviscim est né de la constatation suivante :
Les décors des spectacles semblent fasciner les publics de tous les âges
Les occasions de les visiter sont encore trop peu nombreuses, et contraintes (jauges réduites, temps limité, accès impossible à certains espaces…)
Aucune visite en réalité virtuelle créée jusqu'à présent ne s'attache à préserver la seule chose éphémère du théâtre : ses décors de spectacle
En créant Viviscim, l'Opéra Orchestre et le Collectif Bjorn imaginent une application qui répondent aux attentes d'un public connecté, mais aussi à des enjeux de démocratisation de l'art lyrique et scénique, et d'archivage numérique des productions clés des maisons d'opéras. Viviscim permet de mettre en lumière la richesse artistique et technique d'un décor et de réunir un corpus pédagogique sur la production.
Sur l'application, l'utilisateur choisit sur un globe interactif le théâtre et la production de son choix, puis est amené au cœur de l'espace scénique pour parcourir librement l'ensemble du décor du spectacle, entièrement recréé par des images haute définition en 360°.
Des contenus exclusifs multimédia lui permettent d'approfondir ses connaissances sur la mise en scène, les éléments de décors, le compositeur, la musique, le livret et la dramaturgie.
Conçue par les artistes numériques du Collectif Bjorn, en collaboration étroite avec l'Opéra Orchestre Montpellier, l'application Viviscim est un outil innovant de divertissement et d'apprentissage pour les publics de tous âges, les professeurs et les médiateurs culturels.
Avec cette application, nous poursuivons de nombreux objectifs :
- la construction de nouveaux ponts entre les maisons d'opéras qui apparaîtraient sur une même plateforme, toutes unies par l'envie de valoriser leurs productions, mais aussi de lutter contre leur disparition. En effet, en sauvegardant une copie digitale de haute qualité de ces installations éphémères que sont les décors de spectacles, Viviscim tend à devenir une archive digitale sans précédent pour le spectacle vivant.
Offrir gratuitement via Viviscim une collection de décors de productions clés de maisons d'opéras dans le monde entier
Participer, grâce au numérique, à la lutte contre l'exclusion sociale et culturelle, en permettant aux personnes les plus éloignées des maisons d'opéras de découvrir l'art lyrique et scénique
En quelques mots, Viviscim c'est :

Une application web 100% gratuite disponible sur desktop, tablettes et mobiles
Une expérience immersive sans précédent au cœur des décors d'opéras du monde entier
Un véritable outil pédagogique avec des contenus exclusifs et experts sur la mise en scène, la musique, la dramaturgie
En 2020, Viviscim V.1 proposera au moins trois visites virtuelles réalisées à partir de productions de l'Opéra Orchestre Montpellier, du Badisches Staatstheater Karlsruhe et du Festival d'Aix-en-Provence.
/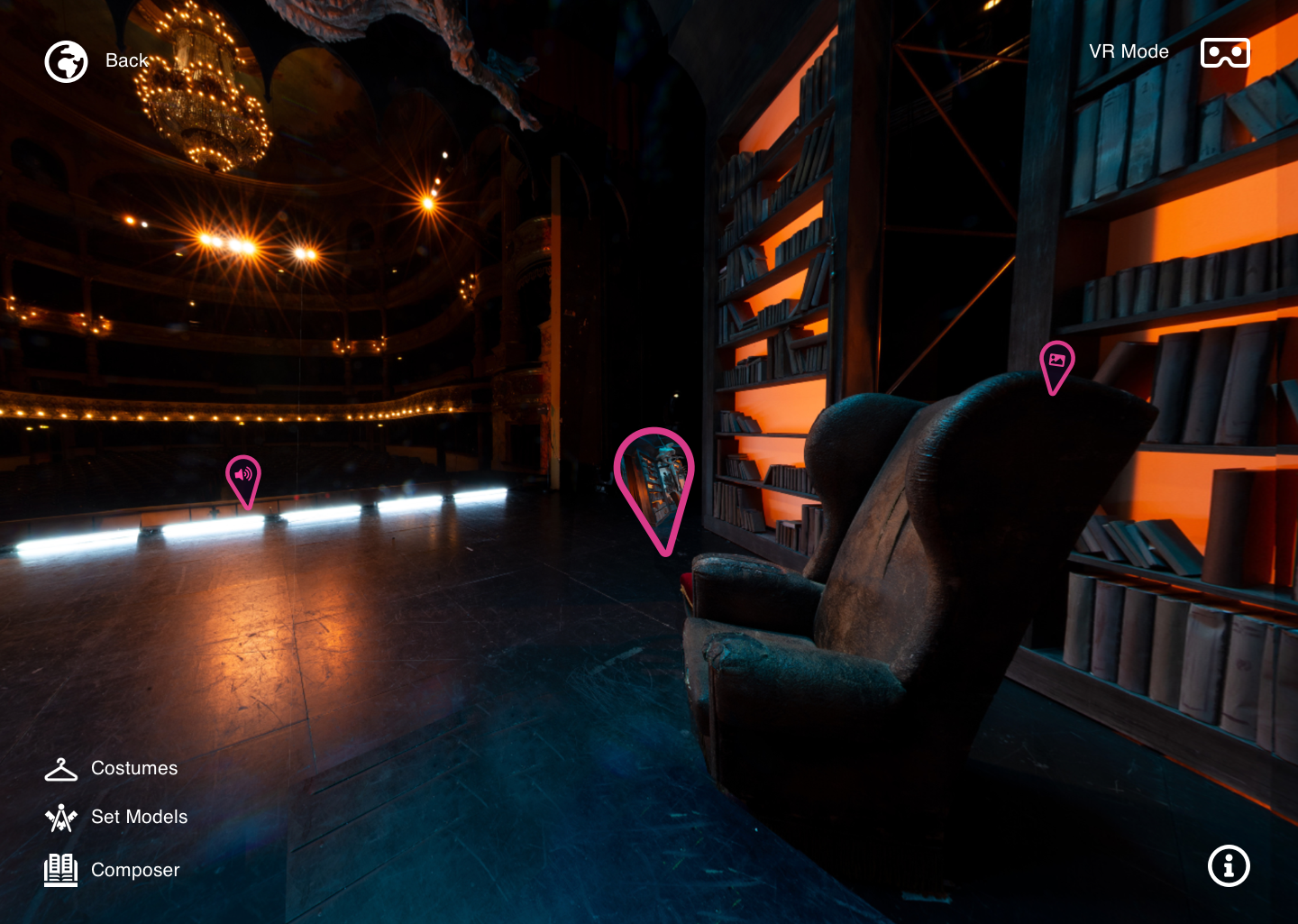 VIVISCIM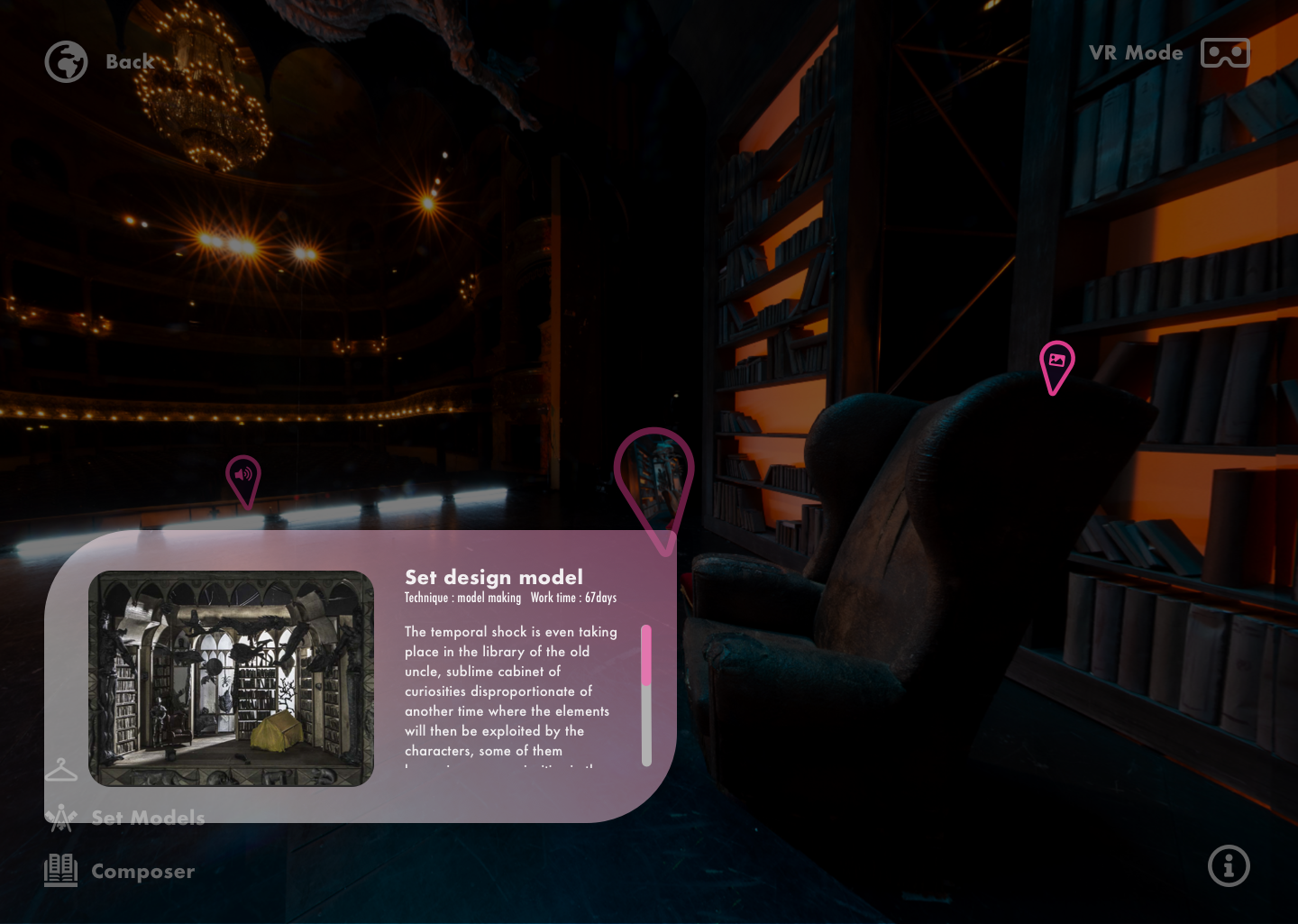 VIVISCIM Maquette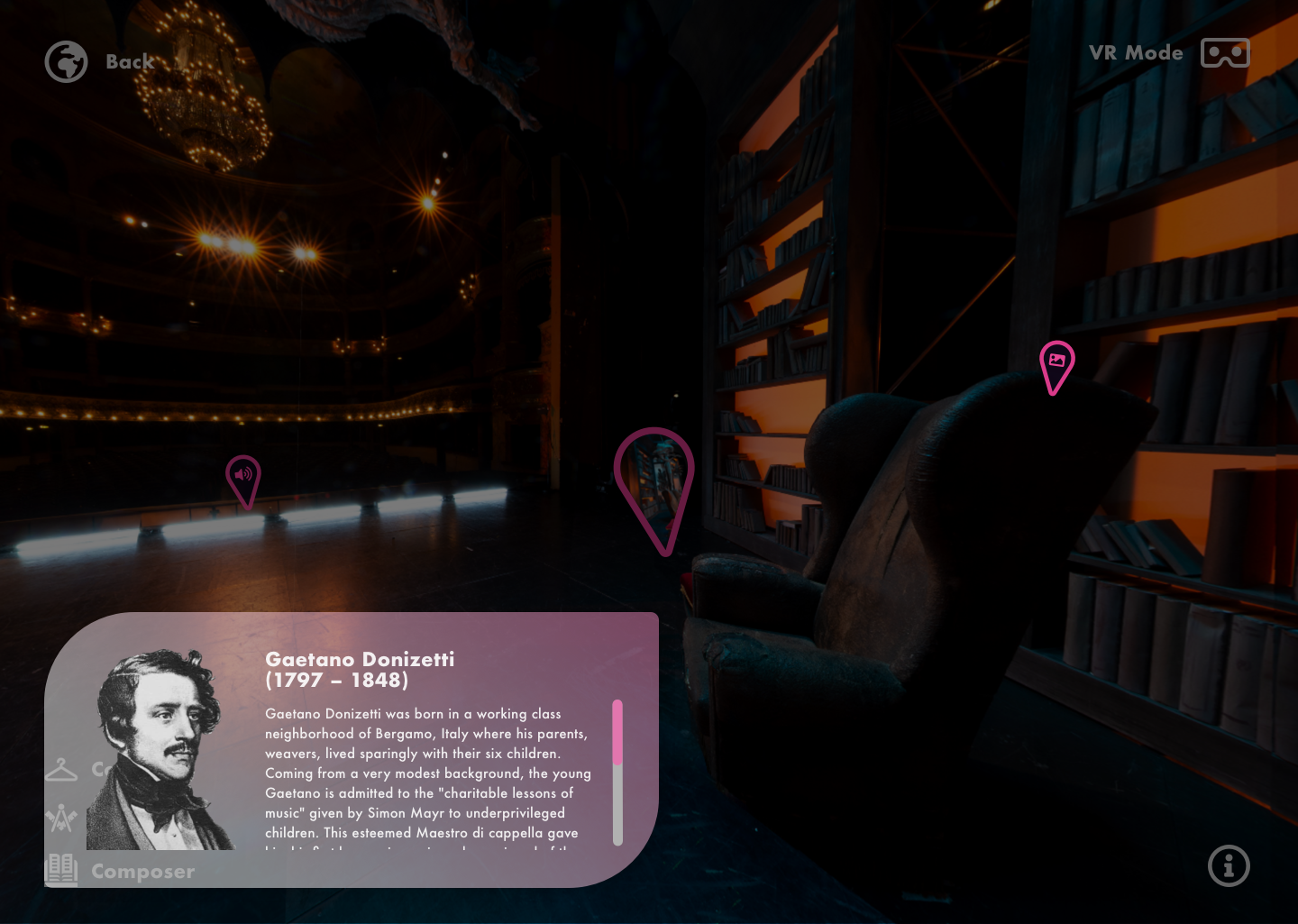 VIVISCIM - Un compositeur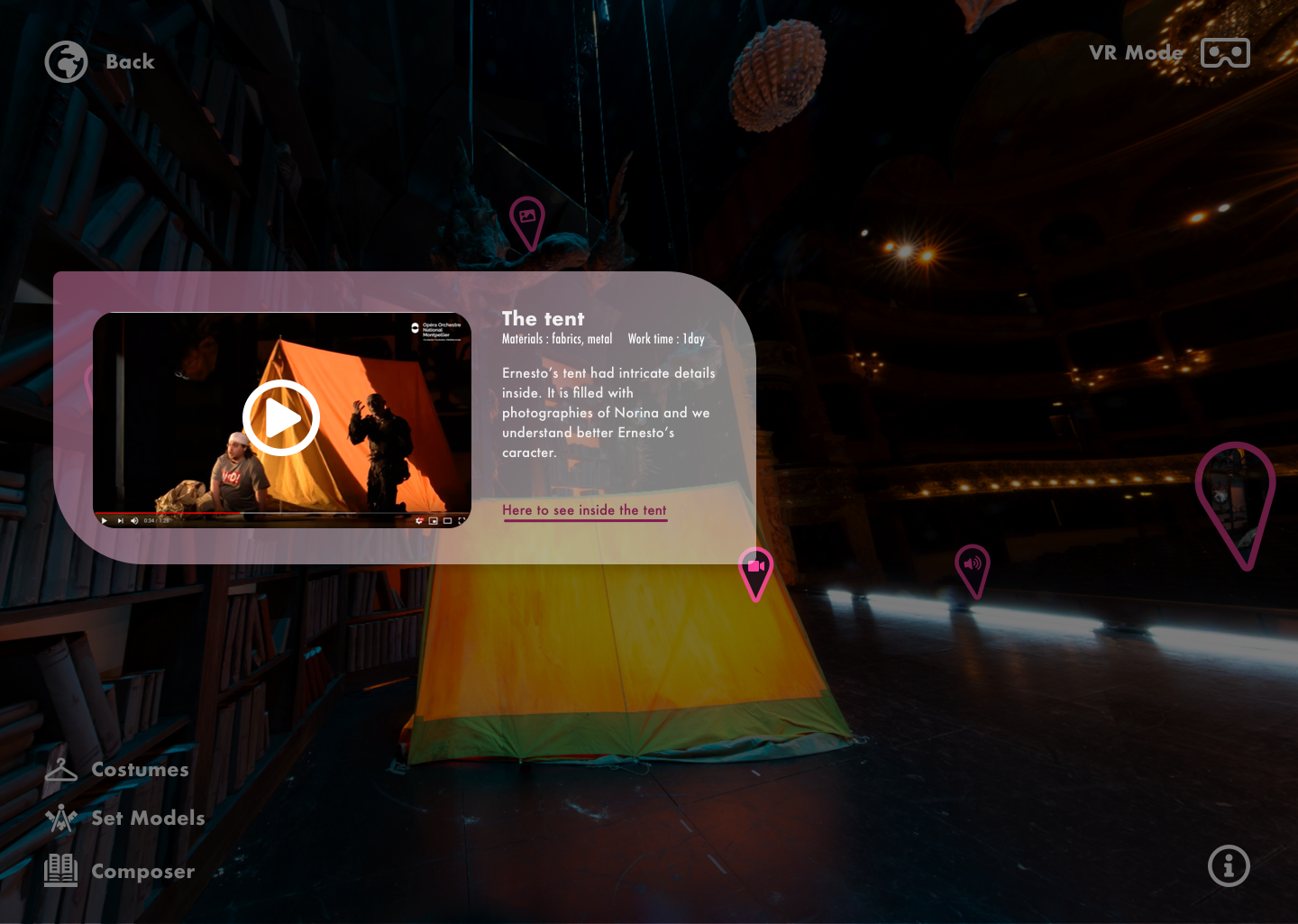 VIVISCIM - Une tente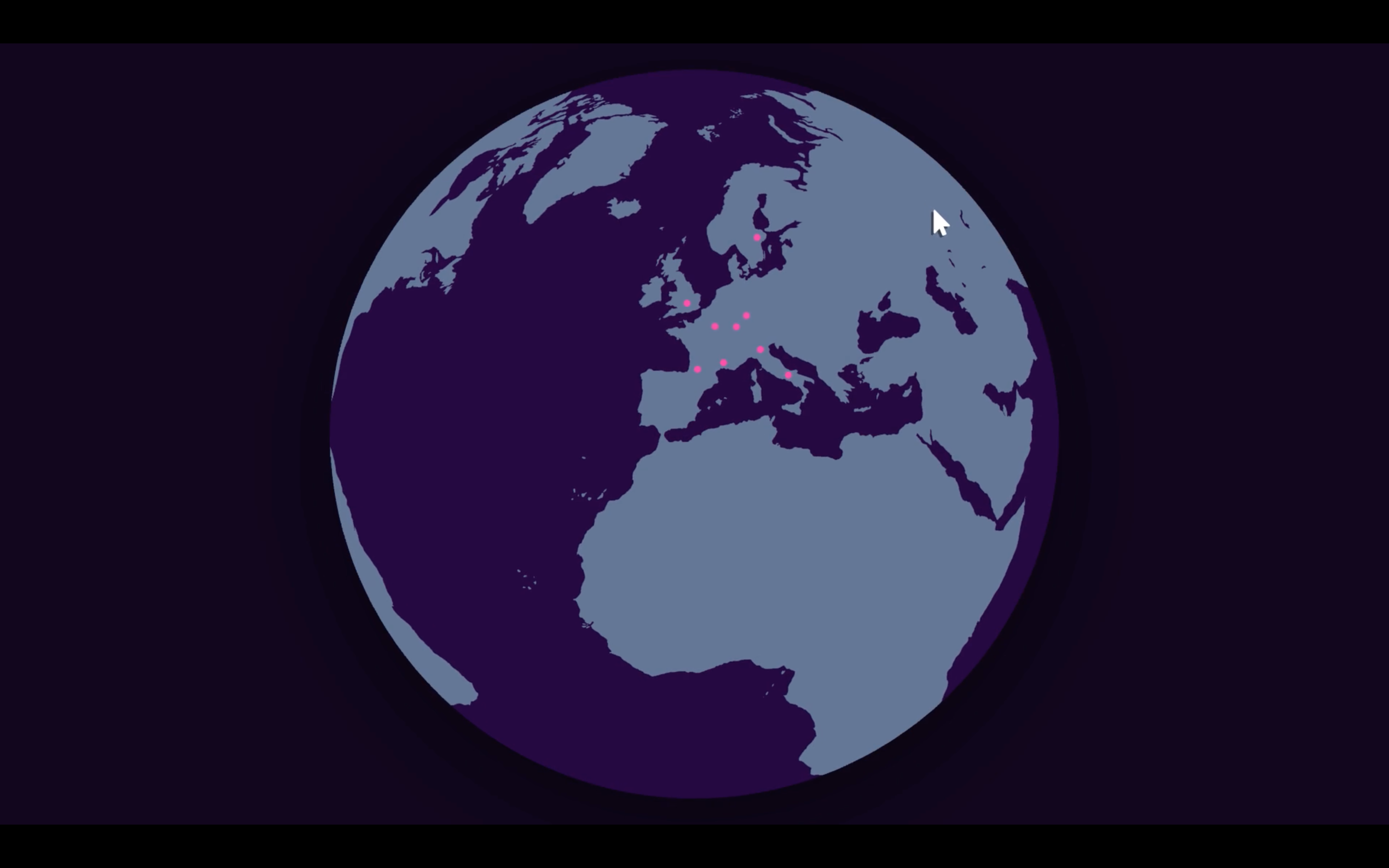 VIVISCIM mappemonde
Artistic Team
Aurelia Garnier
Project Manager
Mahana Delacour
Artistic Director
Audrey Brahimi
Digital project manager at the Opera Orchestra of Montpellier