Bringing opera and ballet to schools
Experience Opera and Ballet Online, FEDORA's Activities
Exposure to opera and ballet at a young age triggers creativity, social and emotional learning, and mutual respect. A class of 10 year-olds in a town near Nancy in France discovered the FEDORA Platform and our members' activities when they went back to school after two months of lockdown and school closure. 
Their teacher, Mr Nicolas Fendt, also Headmaster of the school, sent us his impressions and photos, which we are more than happy to share with our community.
What were the main challenges when the students returned to school after two months of confinement?
In May 2020 in France, when children had to go back to school after two months of lockdown and school closure, we had to set up education activities, responding to specific requirements:
- Being creative, cultural and pedagogical;
- Maintaining the link established during the confinement: screens vs reality;
- Combining educational content with self-expression and motoric skills (essential for children aged 10/11 years old);
- Creating a stress-free environment and reconnect the group of children in the class room
The FEDORA Platform online experiences and educational content perfectly matched these criteria, due to the diversity and the variety of content.
  "- Great, we can jump in class!"
/
École Jean Moulin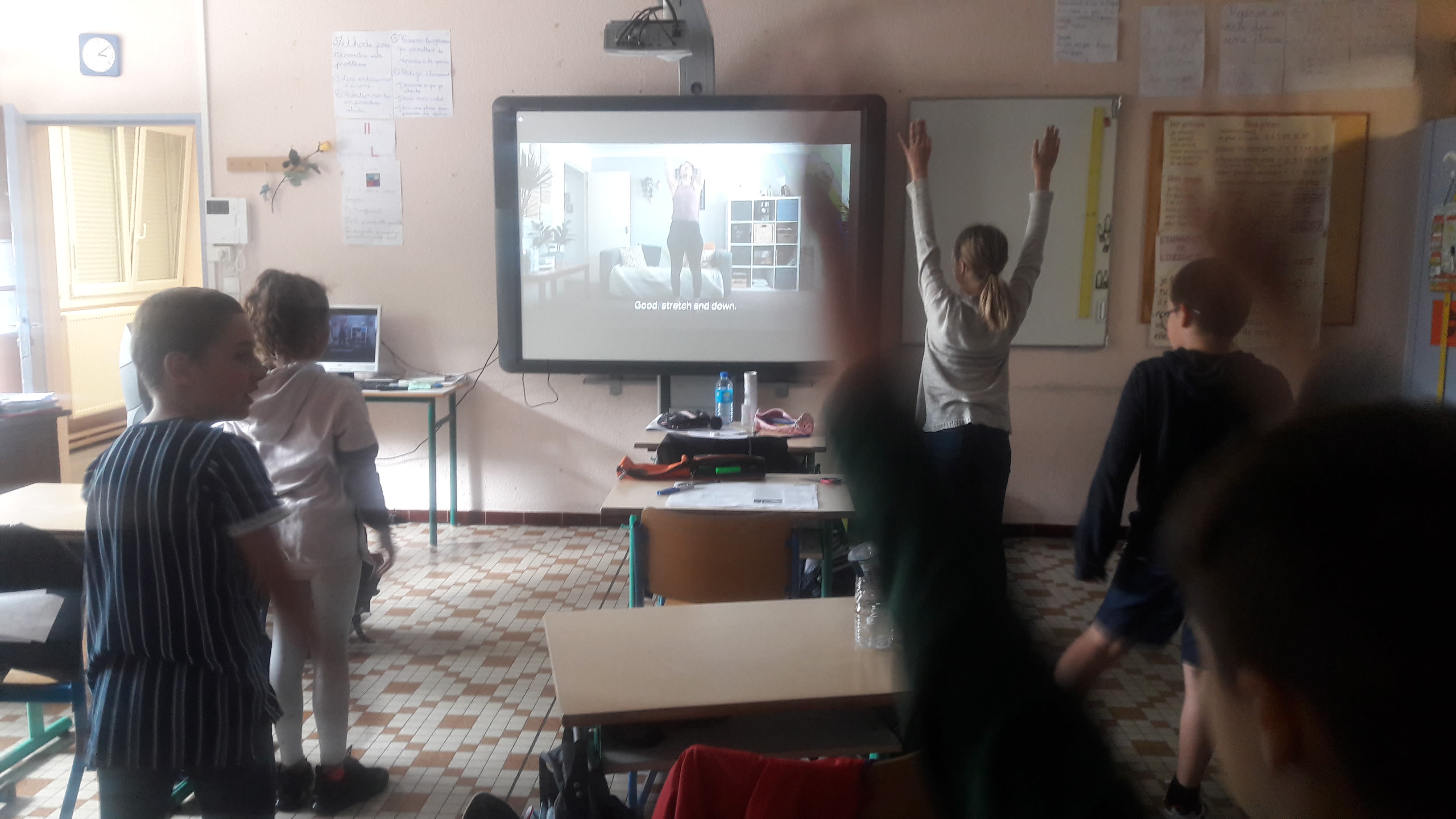 École Jean Moulin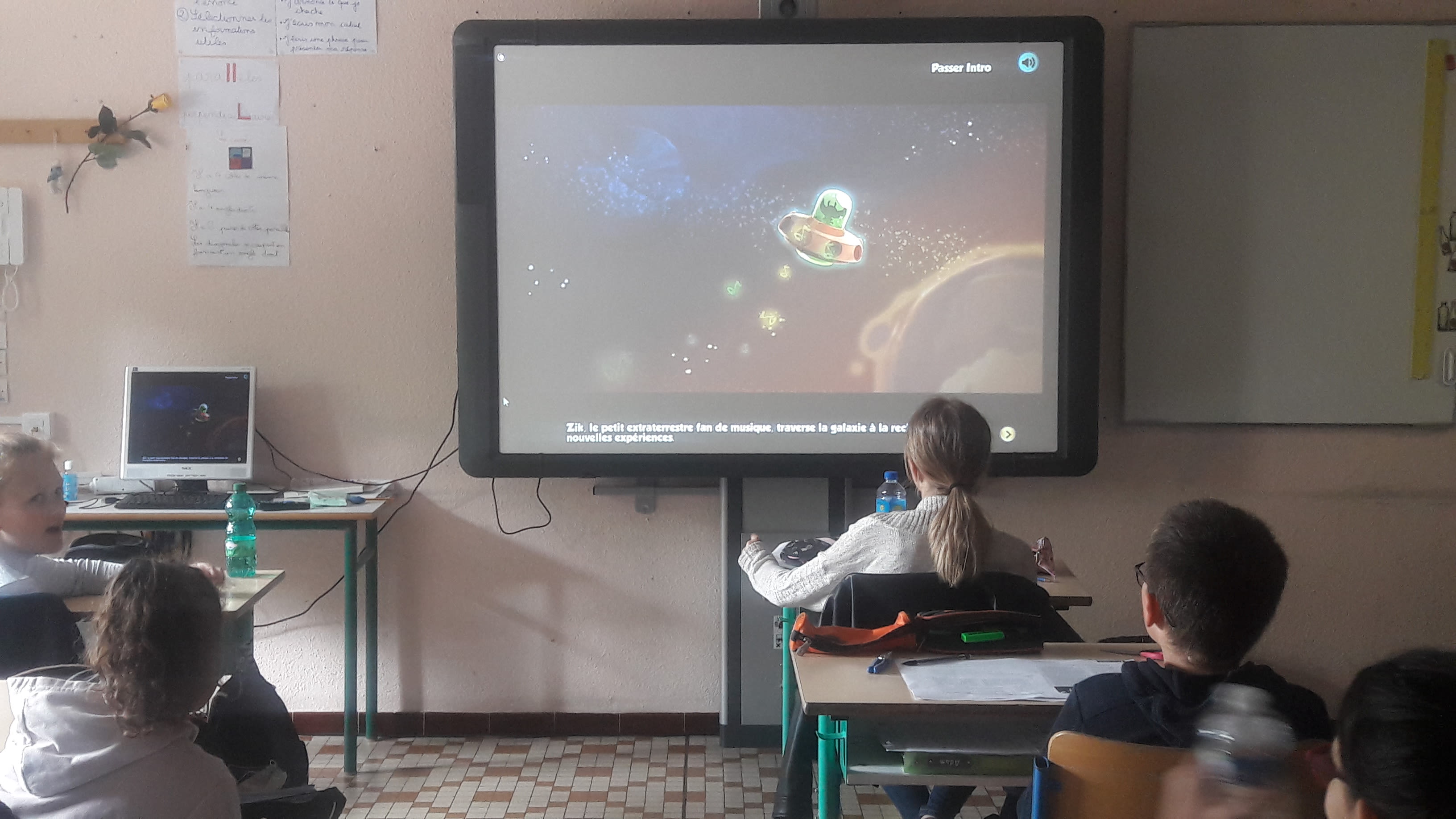 École Jean Moulin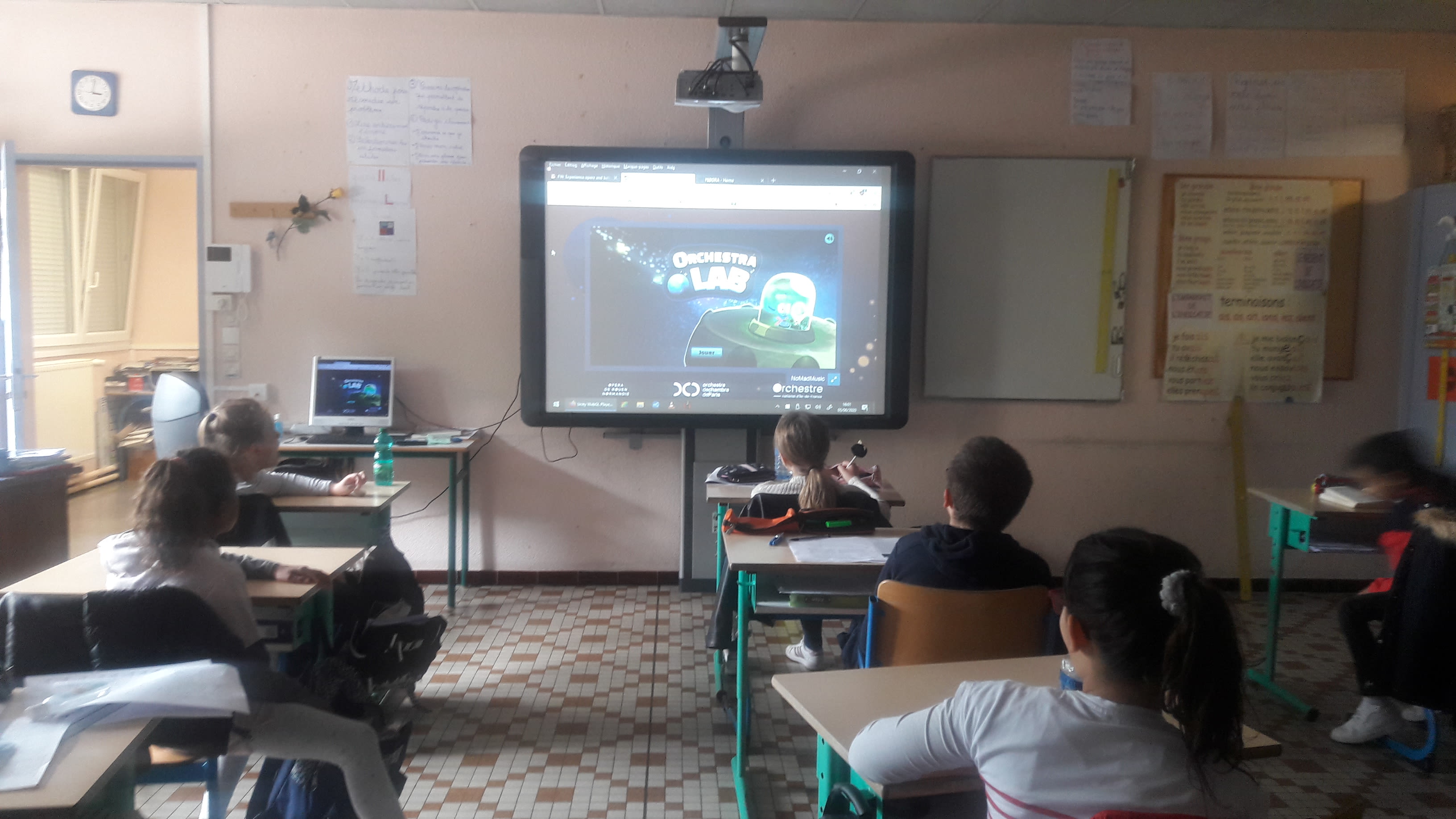 École Jean Moulin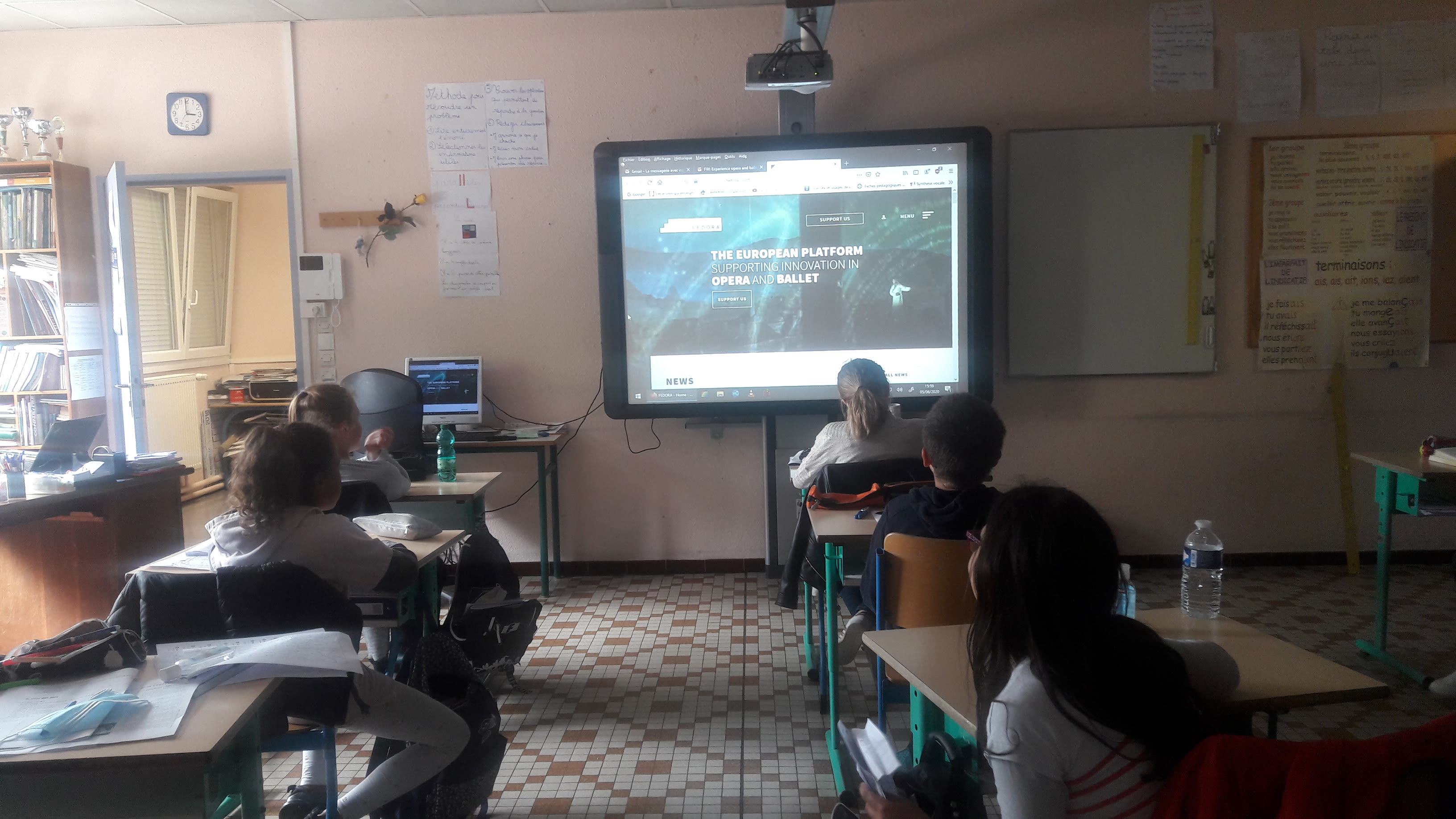 École Jean Moulin
"So fun, and we can understand what is said without subtitles!"
How did you integrate these cultural and online activities into an education framework?
Every morning when the children arrived in class, after an anxiety-provoking time of taking their temperature, disinfecting their hands, etc., what could be better than a cultural and educational activity to stimulate the mind and body, to relax and help focus a group of children's attention? 
Sadler's Wells company from London and their online activities "Family Dance Workshop" were a great success with the students. Having only 10 children at a time in our classrooms opens up rare and new possibilities in terms of relationship between space and movement. In addition to the motoric aspect, the dancer expressed herself in English during this daily 15 minutes session allowing the children to evolve in a very beneficial linguistic context.

Each session with the Sadler's Wells company was a friendly moment of freedom, movement and learning. So many good memories were born during this troubled period.
"I can't wait till tomorrow to do it again!"
"I'm going to do this again with my little sister at home!"    
Sadler's Wells
Sadler's Wells has launched a series of dance classes created specially for families with younger children now unable to attend kinder garden or school. Coordinated by Sadler's Wells' Learning & Engagment team, these workshops feature 5 different movement activities for children aged 2 to 6 years to follow at home.    

This activity was financially supported by the FEDORA Platform and Creative Europe programme of the European Union in order to encourage the harnessing of the digital shift to reach new audiences during the Covid-19 period.  

"Zic the Alien of the Orchestra Lab (Opéra de Rouen Normandie) was excellent for approaching classical music in a playful way. The website has been linked to the school's website so that children can enjoy it individually."
Opéra de Rouen Normandie
Opéra de Rouen Normandie and its partners have launched Orchestra Lab, an online game platform for musical learning, entertainment and education! Follow the adventures of Zic the alien who loves classical music. Through a series of educational mini-games, you can dive into the classics, Haydn's Symphony n°83, Stravinsky's The Firebird and Mozart's The Abduction from the Seraglio