Back to Winners
HERE AND THERE - UNTOLD
Platform member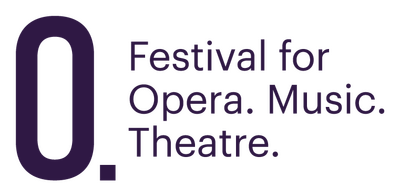 Netherlands
O. Festival for Opera.Music.Theatre
Winner of the FEDORA Opera Prize
€100,000 with the support of The Silver Company

---------------------------------------------


HERE AND THERE - UNTOLD brings together an opera, vocal projects and communities that deal with diaspora. Untold stories of people that are trying to find connection; a search of how to connect to their homeland and who they are in the country where they live. But also, how does the diaspora influences the art they create.
The multi-disciplined opera UNTOLD by the British-Chinese composer Alex Ho is part of the HERE AND THERE project of O. Festival for Opera. Music. Theatre. and the creative director Rajiv Bhagwanbali.

World Premiere: 22 April 2023 - Brugge, Belgium

Presentation
UNTOLD is an opera by Alex Ho exploring British-Chinese identity through music and movement, directed by Julia Cheng and performed by Keith Pun and Tangram. If you know Cinderella, you know Ye Xian. Predating the European fairy-tale, Ye Xian follows a path familiar to many in search of a place to belong. Untold reveals new twists conjuring to life Ye Xian's story of the transnational journey between and beyond different cultures. Co-created by composer Alex Ho and creative director and choreographer Julia Cheng, Untold weaves together movement and music into an intricate tapestry of colours, sounds, memories, and dreams, imagining a more hopeful future for Ye Xian and those who come after.

Artistic Team
Alex Ho / Julia cheng / Tangram / Rajiv Bhagwanbali TANGRAM Tangram is a London-based music collective transcending the China-West divide. Made up of researchers, composers and performers of Chinese and western instruments, the group launched in 2019 as recipients of the Chinese Arts Now Artist Development Bursary and winners of Nonclassical's Battle of the Bands. They have worked with the London Symphony Orchestra, Silk Road Ensemble, New Earth Theatre, and are currently Associate Ensemble at SOAS University of London. Most recently, they have been announced as recipients of Jerwood Arts' inaugural Live Work Fund and Genesis Foundation's Kickstarter Fund. Tangram's compositions and performances delve into the richness and multiplicity of transnational Chinese experience, encouraging audiences to engage in nuanced cultural exchange and deep listening across perceived borders. Through the emotional languages of music, they hope to transcend the pervasive assumption that China and the West are mutually exclusive entities, in favour of imagining more interconnected futures. https://www.tangramsound.com/
Julia Cheng
Artistic Director
Rajiv Bhagwanbali
Artistic Director
Co-producing Partners
Muziektheater Transparant
Belgium
OPERA BALLET VLAANDEREN
Belgium
Komische Oper Berlin
Germany
DE SINGEL ANTWERP
Belgium
Royal opera house Covent Garden London
United Kingdom
MUSIKTHEATERTAGE WIEN
Austria
BRITTEN PEARS ARTS
United Kingdom
Support sustainable innovation in opera and dance