FEDORA

Education Prize
Nominees 2020
Back to Nominees

Jury
Nominee
Going for Gold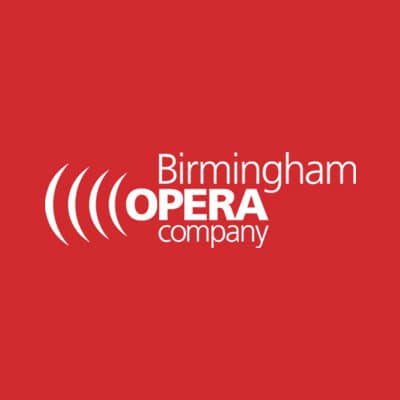 United Kingdom
Birmingham Opera Company
€23,351
collected
€23,351
Matched
All donations to this project will be matched by the Kiri Te Kanawa Foundation (UK)
About the Project
TARGET REACHED!

Thank you for your support. In these last moments you can still make donations and they will be matched to a guaranteed 48000 (24000 donation and 24000 match). Donations beyond this limit will be gratefully accepted until 1200 CET today Friday 30th October but may not be matched.

*********

OUR UNIQUE NEW MATCHING SCHEME WITH THE KIRI TE KANAWA FOUNDATION (UK) HAS LAUNCHED! 

Thanks to a generous donation from the Kiri Te Kanawa Foundation (UK), we are able to match all donations through the FEDORA platform to reach our target of 45,000€* to help support great opera and Wagner in Birmingham. 
*The Kiri Te Kanawa Foundation (UK) has committed a maximum £22,251 towards our fundraising target of 45,000€.

Dame Kiri Te Kanawa said: "In this year above all, my primary concern is the well-being of those talented artists now embarking on careers against such insuperable odds. It is not just opportunities to earn enough to live, but the chance to practise and improve the craft in which they have invested so much time and dedication. So, Birmingham Opera Company's intensive coaching by top mentors and challenging rehearsal process offers a lifeline, which I know will be eagerly grasped by those singers selected. I for one can hardly wait to experience the result next Summer."
Since 1987 Birmingham Opera Company has been making world-class opera, all in our home city of Birmingham. Now, we are Going for Gold.
The Lord of the Gods, maker of laws is in trouble. To shore up his own delusional ambitions and hang on to the Gods' fading glory he chooses to break the very law which holds all races in balance. Mother Nature warns that greed for power will bring its own destruction. No-one listens.
In 2021 we turn our eyes to a new urban development - our biggest challenge yet - to place opera at its beating heart, as it takes its first breath.
We'll reach 10,000 people of all ages and backgrounds across the city, through 100+ free events.
99% will encounter the power of opera for the first time
40% of audiences will be under 35 years old
Training opportunities for 50 emerging artists
One-to-one mentoring and coaching for professional singers, many singing roles for the first time
And hundreds of hours of training for volunteer performers.

All will come together to perform a landmark new production of Wagner's RhineGold in 2021 in Birmingham, led by Artistic Director Graham Vick and Music Director Alpesh Chauhan.
From an empty building, to a full symphony orchestra, young artists, international soloists and hundreds of local people from Birmingham, the production will breath life, breath opera into a new district, as we reflect on our lives, our times. 
Read more
Under the artistic leadership of international opera director Graham Vick, Birmingham Opera Company makes world-class opera in Europe's youngest and most diverse city.
We believe that opera can speak to everyone. We reflect the city we work in – with our audiences, artists and stories that we tell. The envy of the classical music world, our ground-breaking work constantly attracts new and ever-changing audiences. Our small team draws some of the world's most exciting artists to Birmingham and trains hundreds of volunteer participants and emerging artists to create a large-scale performance in an extraordinary space.
We perform in aircraft hangars, power stations, nightclubs - once we even performed in a burnt-out ice rink. The audience moves with the action, experiencing the opera by being a part of it and recognising themselves in it.
Why should you support us?
We can't do this without you - we're crowdfunding to bring this vision to life.
Play your part in the future of Birmingham Opera Company and the future of opera - donate now!
Who are we?
Birmingham Opera Company succeeds at the highest artistic level. We win the industry's most prestigious awards, including the Royal Philharmonic Society Award for Opera and Music Theatre for Stockhausen's Mittwoch aus Licht/Wednesday from Light in 2012 and for Shostakovich's Lady Macbeth of Mtsensk in 2019. International success has come with the prize for Best New Production at the International Opera Awards for Khovanskygate: A National Enquiry in 2015 against strong competition from the Metropolitan Opera and the Royal Opera House, and more recently in 2019 with Mittwoch appearing in The New Yorker's Events of the Decade.

Artistic Director Graham Vick leads the Company. In demand over the world and working with many of the greatest singers in major opera houses, Graham is established as one of the foremost opera directors of our times. His productions have been seen at La Scala, Milan; Metropolitan Opera, New York; Mariinsky Opera, St Petersburg; Maggio Musicale, Florence and many more. He has won many international awards including the Premio Abbiati in Italy and The South Bank Show Award. His pioneering work in Birmingham has attracted the attention of people and companies worldwide. Birmingham Opera Company is now seen to be at the forefront of the modernisation of opera and a pioneer in its development as a 21st-century art form.
Taking the lead with Graham Vick is 29-year-old Alpesh Chauhan, our new Music Director, himself forging a great international career conducting opera and who made his UK opera debut in our 2019 production Lady Macbeth of Mtsensk. Of his appointment, Alpesh says: "I'm particularly excited to work more alongside Graham Vick – one of the world's greatest opera directors. It'll be an honour to stand at the front of this special organisation which combines its massed forces to be a shining beacon for Birmingham." 

Graham Vick CBE
Artistic Director
Alpesh Chauhan
Music Director
Reisz Amos
Artistic Associate