FEDORA

Education Prize
Nominees 2020
Back to Nominees

Jury
Nominee
Going for Gold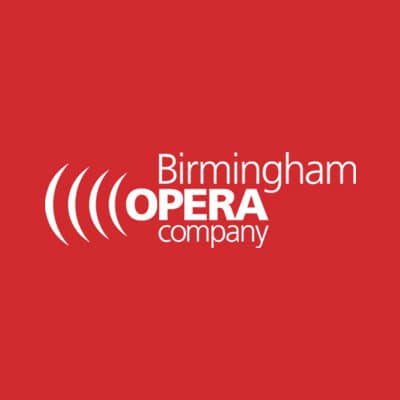 United Kingdom
Birmingham Opera Company
€30
collected
€45,000
target
About the Project
Under the artistic leadership of international opera director Graham Vick, Birmingham Opera Company makes world-class opera in Europe's youngest and most diverse city.
We believe that opera can speak to everyone. We reflect the city we work in – with our audiences, artists and stories that we tell. The envy of the classical music world, our ground-breaking work constantly attracts new and ever-changing audiences. Our small team draws some of the world's most exciting artists to Birmingham and trains hundreds of volunteer participants and emerging artists to create a large-scale performance in an extraordinary space.
We perform in aircraft hangars, power stations, nightclubs - once we even performed in a burnt-out ice rink. The audience moves with the action, experiencing the opera by being a part of it and recognising themselves in it.
Now we turn our eyes to a new urban development - our biggest challenge yet – to place opera at its beating heart, as it takes its first breath. From an empty building, to a full symphony orchestra, young emerging artists, international soloists and hundreds of local people from Birmingham, breathing life, breathing opera into a new district.
The work will culminate in a landmark new production of Wagner's RhineGold in Summer 2021, directed by Graham Vick CBE and conducted by Alpesh Chauhan with the City of Birmingham Symphony Orchestra. The production will celebrate the stories and voices of the peoples of Birmingham, as we reflect on our lives, our times. 

Read more
Over the next 9 months, we'll engage over 8,000 local people of all ages (16-85 years) and backgrounds in 100 free targeted events, online and offline, working with numerous non-arts partners across the city. Where we can't meet in person, online events will ensure we can still keep in touch and grow our audiences. Professional artists, participants and audiences will come together to share their skills and explore what RhineGold means to them. 99% will be new to opera.
By making local people the focus of what we do, not only do they engage with opera at first hand but also, in return, our productions are enriched by a wealth of human experience.
We'll recruit our volunteer performers from right across the city, breathing life into a new area, coming together in a new shared experience. We remove all barriers so that anyone who wants to take part can - there are no auditions and we subsidise travel for each volunteer. Volunteers will receive free training and mentoring with Birmingham Opera Company's artistic team and young artists at a ratio of 1:6 in their voice part. They'll learn music by ear and explore opera in English. For many, it will be a transformative experience. Our team of diverse young artists challenges traditional stereotypes of what opera is. In this way, the work becomes more accessible to volunteer performers and audiences alike. 
The youth and diversity of the peoples of Birmingham inspires us and informs everything we do. Our cast, crew and audiences will include people who are currently underrepresented on stage, backstage and in audiences across Europe, to reflect the society we live in. We'll provide development opportunities for 50 young diverse emerging artists, including an International Directors School for emerging directors, to give voice to the next generation of outstanding artists and prepare them for successful careers on the world stage.
Our principal cast will feature some of the most exciting and internationally renowned artists working today, including 6 Black artists and 2 Asian artists. They will receive 1:1 mentoring with Graham Vick and coaching across an 8-week intensive rehearsal process; an opportunity unparalleled by the wider industry. For those in the early stages of their careers, this will be their debut role in a professional production.
The production will feature live subtitling and at least one signed performance. We'll embrace digital technologies to create an immersive live experience, to reach out to our audiences in isolation who need us now more than ever. 

Why should you support us?
With your support, we can bring opera direct to people's doorsteps. We can provide 100 small performances in community spaces, shopping centres and homes. What's more, we can keep ticket prices low, to ensure that everyone has the chance to experience the work and the full-scale production, regardless of their socio-economic background. With your support, we can provide development opportunities for 50 emerging artists, to help kick start their careers in the opera industry. With your support, we can ensure that 16 to 25-year-olds engage and thrive. Failed by a diminished music education system and with hardly any provision in the city, they will have an experience that will live in them for life at this critical transition into adulthood. Only with your help can we ensure that this work is delivered for free and to all. 
Without a building, we've been historically reliant on public funds. With local government funding for culture cut by 82% since 2013, we all need to find new ways to keep the arts accessible to all. Funding outside of London is hard to find. We're striving to make sure that the best work attracts the best money. And now, as we emerge from the COVID-19 crisis into an unknown and uncertain world, the fight is more important than ever.
We need your support to weave opera more widely into the fabric of policy and practice, funding and philanthropic giving. Join us on our journey to breathe new life into the city and watch the project grow. 

Who are we?
Birmingham Opera Company succeeds at the highest artistic level. We win the industry's most prestigious awards, including the Royal Philharmonic Society Award for Opera and Music Theatre for Stockhausen's Mittwoch aus Licht/Wednesday from Light in 2012 and for Shostakovich's Lady Macbeth of Mtsensk in 2019. International success has come with the prize for Best New Production at the International Opera Awards for Khovanskygate: A National Enquiry in 2015 against strong competition from the Metropolitan Opera and the Royal Opera House, and more recently in 2019 with Mittwoch appearing in The New Yorker's Events of the Decade.
Artistic Director Graham Vick leads the Company. In demand over the world and working with many of the greatest singers in major opera houses, Graham is established as one of the foremost opera directors of our times. His productions have been seen at La Scala, Milan; Metropolitan Opera, New York; Mariinsky Opera, St Petersburg; Maggio Musicale, Florence and many more. He has won many international awards including the Premio Abbiati in Italy and The South Bank Show Award. His pioneering work in Birmingham has attracted the attention of people and companies worldwide. Birmingham Opera Company is now seen to be at the forefront of the modernisation of opera and a pioneer in its development as a 21st-century art form.
Taking the lead with Graham Vick is 29-year-old Alpesh Chauhan, our new Music Director, himself forging a great international career conducting opera and who made his UK opera debut in our 2019 production Lady Macbeth of Mtsensk. Of his appointment, Alpesh says: "I'm particularly excited to work more alongside Graham Vick – one of the world's greatest opera directors. It'll be an honour to stand at the front of this special organisation which combines its massed forces to be a shining beacon for Birmingham." 

Graham Vick CBE
Artistic Director
Alpesh Chauhan
Music Director
Reisz Amos
Artistic Associate